Living in Yamanashi
Yamanashi Prefecture is located in the Chubu region of Japan and has a population of 861,431. It shares a border with Shizuoka Prefecture to the South. Mt. Fuji, Japan's tallest volcano, is located on the border. Much of Japan's mineral water is produced in Yamanashi Prefecture, and agriculturally, it is famous for producing high quality fruit such as plums, peaches, and grapes. Fuji-Q Highland, a large-scale amusement park is located in Fujiyoshida, boasts some of the world's fastest, highest, and longest roller coasters, as well as a number of anime and children's attractions, onsen and hotels, all with a spectacular view of Mt. Fuji.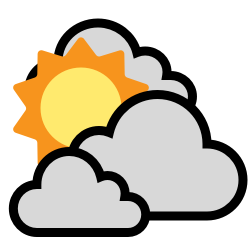 29˚ Humid and Overcast
Feels Like: 33˚ Low: 22˚ High: 31˚
Possible light rain starting this evening.
Last Updated: 2019/08/22 16:00
Powered by Dark Sky
Average Annual Temperature
14 ℃
No. of persons per household
2.96
Age of household heads (years old)
60.2
Expenditure Detail (MONTHLY - JP YEN)
Rents for dwelling & land
53,044
Fuel, light & water charges
19,543
Furniture & household utensils
9,012
Clothing & footwear
11,719
Transportation & communication
53,496
Public transportation
3,891
Private transportation
29,231
Culture & recreation
27,644
Korea ( South and North )
1,926
Technology · Humanities · International work
899
Technical Intern Training No. 2 (supervisory)
761
Technical Intern Training No. 1 (supervisory)
700
Special permanent resident
480
Spouse of permanent resident
228
All data shown has been published by The Japanese Meteorological Agency and The Ministry of Internal Affairs and Communications. Information provided by City-Cost is for educational purposes and we hope the data posted here helps you.
Have questions about life in Japan?
Get your questions about life in Japan addressed by those who live it. Visit the City-Cost Q&A forum to post your questions now.