Living in Osaka
Osaka Prefecture differs from other prefectures due to its "-fu" status; the entire prefecture of Osaka is urbanized. With a population of 8.86 million people, Osaka is the third most populous prefecture in Japan, and it lies in the center of the Osaka-Kobe-Kyoto metropolitan area, with the capital city of Osaka having 2.2 million residents. Osaka is said to have a much more relaxed atmosphere when compared with Tokyo. Osaka has one of the largest non-Japanese populations in Japan, just under 100,000 registered residents, a large percentage of which being of Korean and Chinese descent. Osaka is famous for its specialty cuisine, notably takoyaki and okonomiyaki.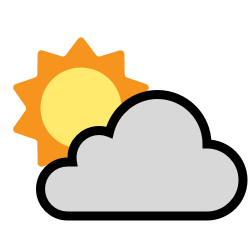 25˚ Mostly Cloudy
Feels Like: 26˚ Low: 22˚ High: 31˚
Mostly cloudy throughout the day.
Last Updated: 2019/08/25 08:01
Powered by Dark Sky
Average Annual Temperature
16 ℃
Total Population
8,833,000
Foreign Residents
217,656
No. of persons per household
2.99
Age of household heads (years old)
59.5
Total population
8,833,000
Foreign residents
217,656
Expenditure Detail (MONTHLY - JP YEN)
Rents for dwelling & land
66,805
Fuel, light & water charges
19,619
Furniture & household utensils
8,852
Clothing & footwear
12,489
Transportation & communication
44,151
Public transportation
8,741
Private transportation
21,587
Culture & recreation
29,211
Korea ( South and North )
106,392
Technical Intern Training No. 2 (supervisory)
5,911
Technical Intern Training No. 1 (supervisory)
4,831
Spouse of permanent resident
2,661
All data shown has been published by The Japanese Meteorological Agency and The Ministry of Internal Affairs and Communications. Information provided by City-Cost is for educational purposes and we hope the data posted here helps you.
Have questions about life in Japan?
Get your questions about life in Japan addressed by those who live it. Visit the City-Cost Q&A forum to post your questions now.