Living in Niigata
Niigata Prefecture lies on the coast of the Sea of Japan, and has a population of 2,371,674. Niigata's economy centers on agriculture, the most predominant produce of which is rice, as well as rice related products such as sake and mochi. Every year, many music fans travel to Niigata to attend the Fuji Rock Festival, one of the largest music festivals in Japan, which hosts world famous musicians and audiences numbering in the thousands. Niigata also has many popular ski resorts and onsen, such as the Akakura Kanko Resort and Myoko Onsen, both located in the Joetsu region, just to name just a few.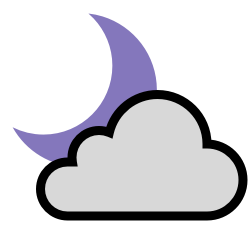 27˚ Mostly Cloudy
Feels Like: 30˚ Low: 23˚ High: 28˚
Possible light rain tomorrow morning.
Last Updated: 2019/07/22 20:00
Powered by Dark Sky
Average Annual Temperature
13 ℃
Total Population
2,286,000
No. of persons per household
3.19
Age of household heads (years old)
60.3
Total population
2,286,000
Expenditure Detail (MONTHLY - JP YEN)
Rents for dwelling & land
44,408
Fuel, light & water charges
24,336
Furniture & household utensils
10,398
Clothing & footwear
11,142
Transportation & communication
50,660
Public transportation
4,128
Private transportation
34,161
Culture & recreation
28,086
Korea ( South and North )
1,914
Technical Intern Training No. 2 (supervisory)
1,458
Technical Intern Training No. 1 (supervisory)
1,268
Special permanent resident
1,048
Technology · Humanities · International work
819
All data shown has been published by The Japanese Meteorological Agency and The Ministry of Internal Affairs and Communications. Information provided by City-Cost is for educational purposes and we hope the data posted here helps you.
Have questions about life in Japan?
Get your questions about life in Japan addressed by those who live it. Visit the City-Cost Q&A forum to post your questions now.