Living in Nagano
Located in the center of Honshu, Nagano Prefecture is one of the few landlocked prefectures in Japan. Its capital, Nagano City, has a population of 387,146, and is one of the most popular cities in Japan for tourists, seeing over 1 million visitors per year. In 1998, Nagano hosted the Winter Olympics, the third Olympic event to be held in Japan. The largest ski resort in Japan, Shiga Kogen, is located in Nagano Prefecture, as well as many other mountain resorts, onsen, and a large portion of the highest mountain ranges in Japan. Even the Japanese macaque, a breed of monkey living in the region, enjoy the onsen. One of the highest rising geysers in the world, located at Shiga Lake, is also located in Nagano Prefecture.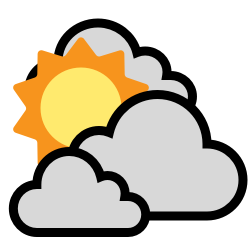 26˚ Overcast
Feels Like: 26˚ Low: 21˚ High: 26˚
Rain starting this evening.
Last Updated: 2019/08/22 16:00
Powered by Dark Sky
Average Annual Temperature
11 ℃
Total Population
2,088,000
No. of persons per household
3.01
Age of household heads (years old)
60.6
Total population
2,088,000
Expenditure Detail (MONTHLY - JP YEN)
Rents for dwelling & land
54,982
Fuel, light & water charges
23,095
Furniture & household utensils
11,238
Clothing & footwear
12,188
Transportation & communication
57,295
Public transportation
4,164
Private transportation
36,147
Culture & recreation
27,964
Korea ( South and North )
3,772
Technical Intern Training No. 1 (supervisory)
3,660
Technical Intern Training No. 2 (supervisory)
2,534
Special permanent resident
2,165
Technology · Humanities · International work
1,155
Spouse of permanent resident
495
All data shown has been published by The Japanese Meteorological Agency and The Ministry of Internal Affairs and Communications. Information provided by City-Cost is for educational purposes and we hope the data posted here helps you.
Have questions about life in Japan?
Get your questions about life in Japan addressed by those who live it. Visit the City-Cost Q&A forum to post your questions now.