Living in Mie
Mie Prefecture is located in the Kansai region of Japan on the island of Honshu, with a population of 1.8 million people. Over 60% of Mie Prefecture's land is covered in forest, and Mie Prefecture has some of the best natural parks in Japan. Mie Prefecture is also well known for its extremely long coastline, stretching over 1,000 kilometers. The prefecture is the birthplace of the world-famous symbol of Japan, the ninja. Ise Grand Shrine, Japan's most famous and holiest shrine, can be found in Mie Prefecture.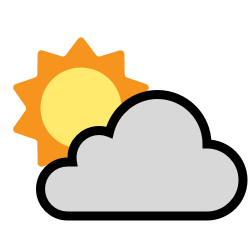 29˚ Humid and Partly Cloudy
Feels Like: 37˚ Low: 25˚ High: 33˚
Rain tomorrow morning and afternoon.
Last Updated: 2019/08/22 18:01
Powered by Dark Sky
Average Annual Temperature
15 ℃
Total Population
1,808,000
No. of persons per household
2.98
Age of household heads (years old)
56.5
Total population
1,808,000
Expenditure Detail (MONTHLY - JP YEN)
Rents for dwelling & land
50,650
Fuel, light & water charges
21,209
Furniture & household utensils
10,812
Clothing & footwear
13,946
Transportation & communication
56,624
Public transportation
5,445
Private transportation
37,803
Culture & recreation
29,470
Korea ( South and North )
4,842
Technical Intern Training No. 2 (supervisory)
4,803
Special permanent resident
4,125
Technical Intern Training No. 1 (supervisory)
3,542
Technology · Humanities · International work
1,993
Spouse of permanent resident
849
Technical Intern training No. 2 (individual ent.)
281
All data shown has been published by The Japanese Meteorological Agency and The Ministry of Internal Affairs and Communications. Information provided by City-Cost is for educational purposes and we hope the data posted here helps you.
Have questions about life in Japan?
Get your questions about life in Japan addressed by those who live it. Visit the City-Cost Q&A forum to post your questions now.