Living in Kagoshima
Kagoshima Prefecture is located on the southern tip of Kyushu Island, in western Japan. The prefecture is currently well known for its active volcano, Sakurajima. Sakurajima overlooks the city of Kagoshima, the prefectural capital. Sakurajima has been consistently active since the 1950s, and in 2013 the volcano erupted over 500 times. Kagoshima is home to many mythical creatures of Japanese folklore, including the Kappa, a small, child-sized reptile-like creature said to inhabit rivers, the Issie, a lake monster resembling the Loch Ness Monster, and a small phantom made of rolled cotton called Ittan-Momen.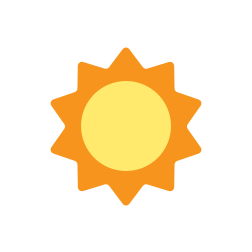 32˚ Humid
Feels Like: 37˚ Low: 26˚ High: 32˚
Possible light rain starting tomorrow morning.
Last Updated: 2019/08/22 18:01
Powered by Dark Sky
Average Annual Temperature
18 ℃
Total Population
1,637,000
No. of persons per household
2.82
Age of household heads (years old)
60.7
Total population
1,637,000
Expenditure Detail (MONTHLY - JP YEN)
Rents for dwelling & land
50,599
Fuel, light & water charges
18,547
Furniture & household utensils
8,959
Clothing & footwear
9,731
Transportation & communication
51,708
Public transportation
4,959
Private transportation
24,753
Culture & recreation
22,346
Korea ( South and North )
549
Technical Intern Training No. 2 (supervisory)
2,332
Technical Intern Training No. 1 (supervisory)
1,688
Technology · Humanities · International work
381
Special permanent resident
217
All data shown has been published by The Japanese Meteorological Agency and The Ministry of Internal Affairs and Communications. Information provided by City-Cost is for educational purposes and we hope the data posted here helps you.
Have questions about life in Japan?
Get your questions about life in Japan addressed by those who live it. Visit the City-Cost Q&A forum to post your questions now.