Living in Shizuoka
Shizuoka Prefecture is located in the Chubu area of Honshu, with a population of 3,774,000. The capital, Shizuoka City, is surrounded with lush scenery and historical culture. Japan's largest tea growing area is located near Shizuoka City. To the east lies the highest mountain in Japan, Mt. Fuji; a beautifully intact and active volcano, and one of Japan's most famous icons. Mt. Fuji has been an inspiration for the Japanese spirit since medieval times. Shizuoka Prefecture has many amazing hot springs and ryokan for visitors and residents alike. Shizuoka Prefecture holds the largest percentage of "secondary homes," or "vacation homes" in Japan, at 18%, due to its scenic beauty and convenient links to the Greater Tokyo Metropolitan Area.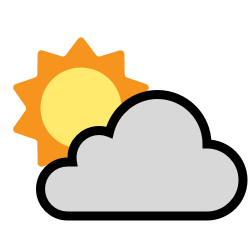 27˚ Humid and Mostly Cloudy
Feels Like: 32˚ Low: 28˚ High: 29˚
Humid and mostly cloudy throughout the day.
Last Updated: 2019/08/21 12:00
Powered by Dark Sky
Average Annual Temperature
14 ℃
Total Population
3,688,000
No. of persons per household
3.15
Age of household heads (years old)
56.1
Total population
3,688,000
Expenditure Detail (MONTHLY - JP YEN)
Rents for dwelling & land
61,879
Fuel, light & water charges
20,748
Furniture & household utensils
10,548
Clothing & footwear
13,314
Transportation & communication
59,163
Public transportation
5,332
Private transportation
31,636
Culture & recreation
28,813
Korea ( South and North )
5,254
Technical Intern Training No. 2 (supervisory)
5,808
Technical Intern Training No. 1 (supervisory)
4,394
Technology · Humanities · International work
3,479
Special permanent resident
3,335
Spouse of permanent resident
1,681
Technical Intern Training No. 1 (individual ent.)
542
All data shown has been published by The Japanese Meteorological Agency and The Ministry of Internal Affairs and Communications. Information provided by City-Cost is for educational purposes and we hope the data posted here helps you.
Have questions about life in Japan?
Get your questions about life in Japan addressed by those who live it. Visit the City-Cost Q&A forum to post your questions now.
English-Language Resources