Living in Saitama
Saitama Prefecture, one of the few landlocked prefectures in Japan, is located north of Tokyo in the Kanto region of Honshu. It is considered to be a part of the Greater Tokyo Metropolitan Area, and many of its residents commute to Tokyo daily, making Saitama Prefecture's economy largely dependent on Tokyo. The population of Saitama Prefecture is 7.19 million. Much of Saitama's population lives in its larger cities; Saitama City, the capital, Soka, Misato, as well as many other smaller cities. Many Tokyoites travel to Saitama for shopping. Costco, Lalaport, IKEA and one of the largest shopping malls in Japan, Koshigaya LakeTown are all located in Saitama.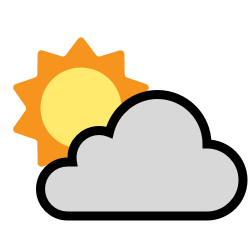 23˚ Mostly Cloudy
Feels Like: 23˚ Low: 21˚ High: 31˚
Possible light rain this evening.
Last Updated: 2019/08/26 06:00
Powered by Dark Sky
Average Annual Temperature
15 ℃
Total Population
7,289,000
Foreign Residents
152,486
No. of persons per household
2.98
Age of household heads (years old)
60
Total population
7,289,000
Foreign residents
152,486
Expenditure Detail (MONTHLY - JP YEN)
Rents for dwelling & land
66,167
Fuel, light & water charges
20,033
Furniture & household utensils
9,589
Clothing & footwear
13,832
Transportation & communication
52,204
Public transportation
9,927
Private transportation
23,382
Culture & recreation
31,492
Korea ( South and North )
17,311
Special permanent resident
8,679
Technical Intern Training No. 2 (supervisory)
7,252
Technical Intern Training No. 1 (supervisory)
5,788
Spouse of permanent resident
3,664
Advanced Profession No. 1
402
All data shown has been published by The Japanese Meteorological Agency and The Ministry of Internal Affairs and Communications. Information provided by City-Cost is for educational purposes and we hope the data posted here helps you.
Have questions about life in Japan?
Get your questions about life in Japan addressed by those who live it. Visit the City-Cost Q&A forum to post your questions now.