Living in Miyagi
Miyagi Prefecture is located in the Tohoku region of Japan. Its capital city is Sendai. Miyagi Prefecture has a population of just over 2.3 million people, with nearly half living in the capital. A large percentage of Sendai's population are in their 20s and 30s, making Sendai one of the youngest cities in Japan. Some favorite Japanese delicacies originated in Miyagi Prefecture, most notably hiyashi chuka and gyutan. Excavators in Miyagi Prefecture have uncovered many stone-age artifacts and a fossilized forest; Miyagi Prefecture has been inhabited by humans for at least 20,000 years.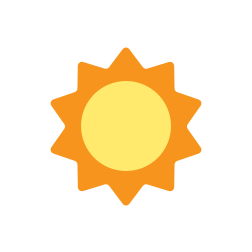 18˚ Clear
Feels Like: 18˚ Low: 19˚ High: 27˚
Partly cloudy throughout the day.
Last Updated: 2019/08/26 06:00
Powered by Dark Sky
Average Annual Temperature
12 ℃
Total Population
2,330,000
No. of persons per household
2.93
Age of household heads (years old)
59.5
Total population
2,330,000
Expenditure Detail (MONTHLY - JP YEN)
Rents for dwelling & land
55,066
Fuel, light & water charges
22,532
Furniture & household utensils
10,677
Clothing & footwear
11,747
Transportation & communication
65,927
Public transportation
6,275
Private transportation
41,114
Culture & recreation
24,397
Korea ( South and North )
3,584
Technical Intern Training No. 2 (supervisory)
1,887
Special permanent resident
1,843
Technical Intern Training No. 1 (supervisory)
1,461
Technology · Humanities · International work
1,133
All data shown has been published by The Japanese Meteorological Agency and The Ministry of Internal Affairs and Communications. Information provided by City-Cost is for educational purposes and we hope the data posted here helps you.
Have questions about life in Japan?
Get your questions about life in Japan addressed by those who live it. Visit the City-Cost Q&A forum to post your questions now.