Living in Ibaraki
Ibaraki Prefecture is located in the Kanto region of Japan, and its capital is Mito City, located near the coast. Ibaraki's population is on an upward trend due to the growth of Tokyo's Metropolitan Area, and many people commute from Ibaraki to Tokyo each day. Kairakuen Gardenin Mito City is one out of three of Japan's most celebrated gardens and sees many visitors each year, especially during late February when more than 150 different types of plum trees blossom. Kashima Shrine, another popular destination, sees around 600,000 New Year pilgrims each year. Natto and watermelons are Ibaraki's most famous produce. Mito City even has a museum solely devoted to the favorite fermented soybean dish.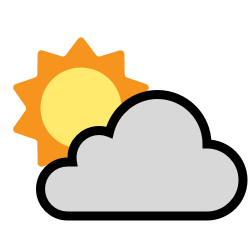 21˚ Mostly Cloudy
Feels Like: 22˚ Low: 21˚ High: 28˚
Partly cloudy throughout the day.
Last Updated: 2019/08/26 06:00
Powered by Dark Sky
Average Annual Temperature
13 ℃
Total Population
2,905,000
No. of persons per household
2.87
Age of household heads (years old)
58.3
Total population
2,905,000
Expenditure Detail (MONTHLY - JP YEN)
Rents for dwelling & land
54,189
Fuel, light & water charges
21,957
Furniture & household utensils
9,696
Clothing & footwear
12,827
Transportation & communication
60,347
Public transportation
6,504
Private transportation
38,140
Culture & recreation
29,033
Korea ( South and North )
4,663
Technical Intern Training No. 2 (supervisory)
7,510
Technical Intern Training No. 1 (supervisory)
5,915
Technology · Humanities · International work
2,906
Special permanent resident
2,281
Spouse of permanent resident
953
All data shown has been published by The Japanese Meteorological Agency and The Ministry of Internal Affairs and Communications. Information provided by City-Cost is for educational purposes and we hope the data posted here helps you.
Have questions about life in Japan?
Get your questions about life in Japan addressed by those who live it. Visit the City-Cost Q&A forum to post your questions now.