Living in Hokkaido
At the northernmost point of Japan lies the second largest island in the country, known simply as Hokkaido. Hokkaido is different from most other prefectures in that it is almost never referred to as a "prefecture" or "-ken", the "-do" in Hokkaido serves the same purpose. Hokkaido is host to some of the most beautiful, undisturbed natural spaces in Japan including 6 national parks, 12 natural parks, 12 wetlands and 6 active volcanoes. Hokkaido has a population of 5.5 million and Sapporo, its capital, is its only ordinance-dedicated city. Sapporo has a population of 1.91 million, making it the largest city in Hokkaido. Hokkaido's most famous dish is miso ramen, and there is even a theme park dedicated to the tasty noodle dish.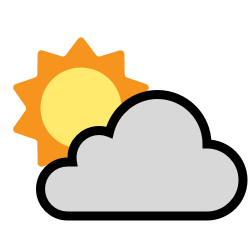 10˚ Mostly Cloudy
Feels Like: 10˚ Low: 10˚ High: 17˚
Mostly cloudy throughout the day.
Last Updated: 2019/08/26 06:00
Powered by Dark Sky
Average Annual Temperature
8 ℃
Total Population
5,352,000
No. of persons per household
2.79
Age of household heads (years old)
60.3
Total population
5,352,000
Expenditure Detail (MONTHLY - JP YEN)
Rents for dwelling & land
50,929
Fuel, light & water charges
21,733
Furniture & household utensils
11,078
Clothing & footwear
13,251
Transportation & communication
54,094
Public transportation
4,994
Private transportation
26,103
Culture & recreation
26,437
Korea ( South and North )
5,096
Technical Intern Training No. 2 (supervisory)
5,179
Technical Intern Training No. 1 (supervisory)
4,417
Special permanent resident
3,124
Technology · Humanities · International work
2,497
All data shown has been published by The Japanese Meteorological Agency and The Ministry of Internal Affairs and Communications. Information provided by City-Cost is for educational purposes and we hope the data posted here helps you.
Have questions about life in Japan?
Get your questions about life in Japan addressed by those who live it. Visit the City-Cost Q&A forum to post your questions now.