Living in Fukui
Fukui Prefecture is located in the Chubu region of Japan, on the coast of the Sea of Japan. It's total population is just below 800,000 and it's landmass is quite small. There are several important cultural spots in Fukui Prefecture, including the 500 year old Ichijoudani Asakura Family Historic Ruins, where at one time at least 10,000 people lived, Eheiji Temple, a large Buddhist training complex founded in 1244 and Maruoka Castle, in Maruoka City, the oldest standing castle in Japan. Many prehistoric fossils have been excavated in Fukui Prefecture and thus, the only dedicated dinosaur fossil museum in Japan, the Fukui Prefectural Dinosaur Museum, is also located in Fukui Prefecture.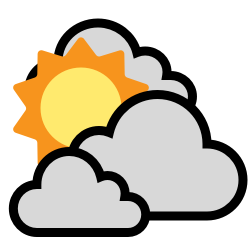 21˚ Overcast
Feels Like: 21˚ Low: 18˚ High: 23˚
Rain starting tonight, continuing until tomorrow afternoon.
Last Updated: 2019/08/22 18:00
Powered by Dark Sky
Average Annual Temperature
14 ℃
No. of persons per household
3.13
Age of household heads (years old)
58.3
Expenditure Detail (MONTHLY - JP YEN)
Rents for dwelling & land
57,344
Fuel, light & water charges
22,631
Furniture & household utensils
9,725
Clothing & footwear
11,075
Transportation & communication
57,502
Public transportation
3,675
Private transportation
32,506
Culture & recreation
28,231
Korea ( South and North )
2,439
Technical Intern Training No. 2 (supervisory)
2,222
Special permanent resident
1,978
Technical Intern Training No. 1 (supervisory)
1,377
Technology · Humanities · International work
284
Spouse of permanent resident
100
All data shown has been published by The Japanese Meteorological Agency and The Ministry of Internal Affairs and Communications. Information provided by City-Cost is for educational purposes and we hope the data posted here helps you.
Have questions about life in Japan?
Get your questions about life in Japan addressed by those who live it. Visit the City-Cost Q&A forum to post your questions now.