Aug 1, 2019
Budget Family Living in Japan? Several questions for all you Expats!
How might I achieve a shoestring budget lifestyle in Japan? After reading genkidesu's blog post on City-Cost about living on a shoestring budget, it seems possible to live a dream that seemed reserved for retirement. Here is my situation and my background for anyone that is interested in helping me navigate this transition. I'm married with a 7 year old daughter and 2 year old son. We live in Oklahoma. What should I take into consideration with regards to young children and moving internationally? I have held several jobs from washing cars to telemarketing to IT to home automation programming. Where should I start with regards to jobs that will bring in a minimum of $2,000 per month in Japan? I'd like to move to Japan within the next 6 months. Is this realistic? What pitfalls have you experienced that I should be on the look out for, if any? Maemotte kansha shimasu! (Thank you in advance :P)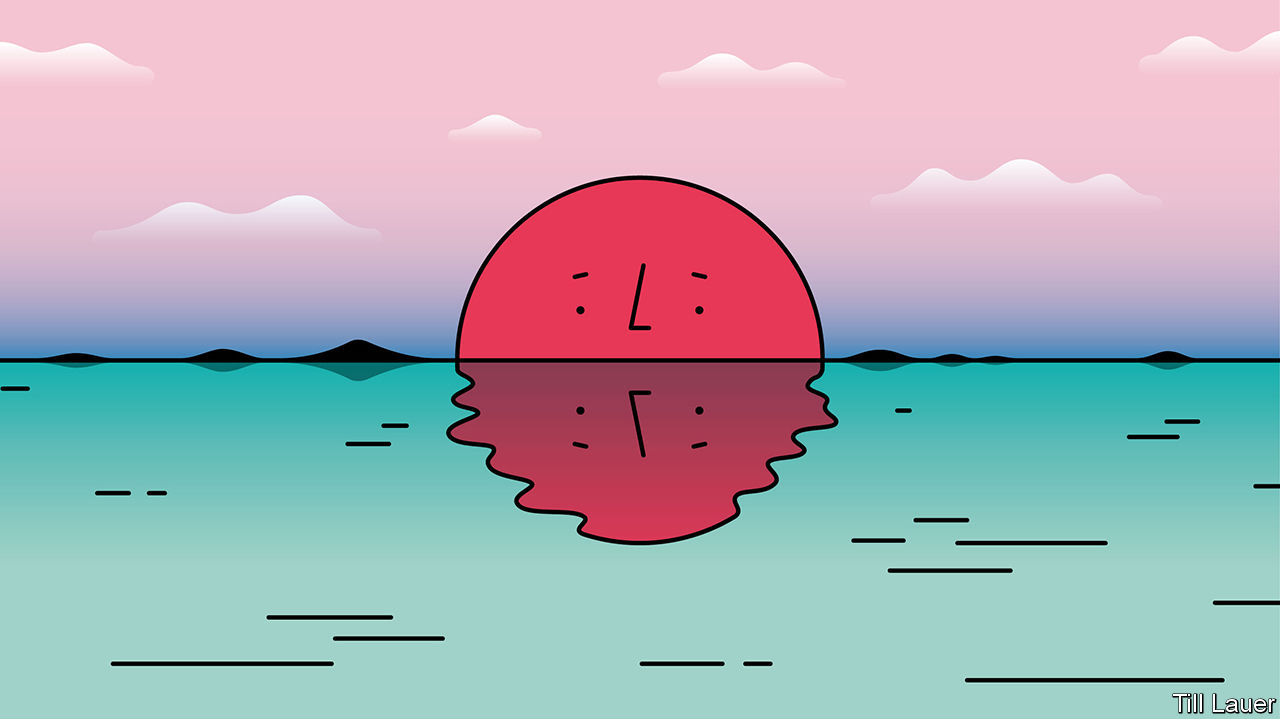 Taking my first steps to moving and living in Japan with my family. Feel free to send me helpful posts and tips at your discretion. I will try to contribute as much as possible to this community in the meantime.
12 Answers
---
---
Best Answer
I'll try and cover your questions with my own experiences as best as I can! We actually had our children here in Japan (I'm Australian, my husband is American) so I can't personally comment on moving kids half way across the world. However, a number of my expat friends have done that. There are definitely international schools in certain areas, particularly Tokyo, but often cost-wise they are an arm and a leg. My children are only 4 and 2, so my eldest has only done pre-school here. Since we live in the countryside right now, there's no immediate option for international schools so we opted for Japanese pre-school. One amazing plus: she's bilingual at this point in her life! Obviously we hope to keep it up, and will have to reassess once she's a little older about what we want to do with her schooling. However, I would say overall it's been good for us so far. You do get government incentives if you're a resident in Japan and have children. I don't know what the exact term is, but three times a year we get about $1000 for having two children. I think the intent is to help subsidize the costs that come with raising children, it's definitely helpful with school expenses, clothes, shoes, and all the other stuff that kids require! Work wise, it can be difficult to find employment here. I'm not sure about your Japanese language capability (mine is minimal - certainly not enough to hold a professional career in Japanese) but I've been lucky that I've had a couple of part time gigs doing social media work for English-speaking organizations. It's stuff that I really fell into and learned along the way. If you want to do things like teach English, many places have the insistence of at least a Bachelor's Degree, although I'm sure that some places will have ways around that since you're from an English speaking country. Oftentimes that's seen as a big asset in itself. I do think that honestly, it would be hard to get IT jobs unless you have Japanese capability, or you're working for an English speaking company. Issue is, most English speaking companies are going to be concentrated in city regions, and then you come up against rent being more expensive. One thing I will say is that this site has been immensely helpful in assisting our household budget! I love writing anyway, and have for as long as I can remember, so being able to write and get gift cards for Amazon Japan is great. We use them for Amazon Pantry items (can buy dry food goods, household supplies, etc) and whatever else you can find on Amazon Japan! Highly recommend contributing as much as you can on here - every penny counts!
Sorry, just saw your question on my blog post about differences relative to Western education systems. Even at pre-school age, I would say that here in Japan there's an emphasis on conformity and rigidity more so than what I've seen back home in Australia. I feel like there's not as much freedom of thought - things are a case of "it is what it is because it always has been" (in my opinion), and that's my biggest critique. It's actually something my husband and I have discussed in detail as something we'd want to thoroughly consider when she's a bit older. We want our kids to have the ability to question, reflect, and challenge the status quo when necessary, and from my limited perspective as a foreigner I don't know that Japanese schools really foster that mindset. It can also be a little tricky for my daughter as an "outsider". It's quite sad in a way, because she obviously doesn't look Japanese at all, but will still say she's "from Japan" whenever anyone asks where we're from (which happens a lot). It always gets met with laughter from people, like "oh how funny, this child thinks she's Japanese!" when realistically it's all she's known for her whole life. I think at a young age it's not so bad, but I've also heard bullying at schools here (particularly high school) is pretty intense. Please let me know if you have any other questions! I can try my best to help out based on my own experiences.

Can I ask you some questions? Are you and/or your spouse eligible for a work visa? Which organizations would be willing to hire you? This might determine where you would be able to live, the cost of living there, and the budget you need to sustain your family. I've lived in 3LDK and 4LDK houses that are cheap to rent (¥60,000-70,000/mo), but always far from big centers where the jobs pay higher salaries. These houses are fun to live in but tend to be old and require a lot of maintenance. Are you eligible for the JET Program? The program accepts families with children and provides a great deal of support. The contracting organizations often subsidize rent.

@TonetoEdo I'm going to have some time later this evening to reply. Thank you for bringing that JET program to my attention. I saw those same deals with 2LDK units a little closer to "epicenters" of Japan. It seems the career will play a pivotal role in the prefecture we choose. @genkidesu I'm going to share this with my wife. Very helpful. Thank you!

One thing I will also add in response to ToneToEdo's comment about older houses - we live in a large house in the Japanese countryside (Niigata Prefecture) which is 58,000 yen a month to rent (about $540 US a month). This to me is incredibly inexpensive compared to what I'm used to back home in Australia, but one big down side - in my experience Japanese houses aren't well insulated so our utilities bills are often pretty pricey. It's not bad in fall and spring when the weather is in that middle ground "sweet spot", but winters here are cold, and summers are super hot and humid. Even when we have our heat cranked or AC blasting it's not enough to make the whole house cool, and we've had heating bills in winter that were around 70,000 yen (about $650 US) for a month - more than our rent. I also find cellphones are way more expensive here. We're with SoftBank right now, one of the major telecommunications companies, and it's around 80 bucks a month. Not sure how that compares to there, but to me there don't seem to be any viable low cost cell phone options.

@genkidesu Agreed, utility bills can be very high when you're running a whole house in very hot or freezing weather. In the 3LDK house, which was old, I often paid 20,000 yen/mo to run three aircon units. In the winter, I used kerosene heaters (kerosene is cheap) to augment electric heaters. The costs depend on your utility company rates and your usage. I've since moved to a refurbished 10 year old apartment, 1LDK, and my electric bill can top 10,000 yen a month in summer and winter.

Without knowing too much background it would seem like an English-teaching job is going to be the best way to get things started in Japan -- think around 250,000 yen a month with that. The partner and I live just outside of Tokyo in Chiba Prefecture. I'd say we've got an nice place and as I don't understand the layout of Japanese apartments I'll just say it's got three rooms (plus bathroom, laundry, toilet area) and we pay just over 100,000 yen a month for it. There are places that can be found for significantly cheaper, even around Tokyo. We're frugal with our utilities I think. Electricity peaks at around 6,000 yen a month for us during the height of winter and summer (mostly fans in summer, and a solitary 4-bar heater that we huddle round in winter -- although as we get older and better paid the utilities increase). My phone is expensive but I need the data for work so it's around 10,000 yen a month (Softbank). You can get much cheaper. The partner is on a plan that is around 4,000 yen a month. I think one of the key things to living on the cheap in Japan is to watch out for those little expenses that seem like nothing at the time, but really build up -- vending machine drinks, convenience store snacks, tempting breads and cakes at the station -- urban Japan, at least, has just soooo much stuff constantly bombarding you and it's all so easy and convenient. Plus the dining options are also everywhere. If you were single, cooking at home for yourself might not save you that much money compared to cheap family restaurants and ramen joints, but as a family, you'll be wanting to cook at home to stay on budget. Long-distance travel can be very expensive here and is one of the easiest ways to spend a whole bunch of money in one go, especially during peak seasons like Golden Week, Obon etc. If you can find a job whereby you can take time off outside of these seasons then that is going to be a great way to save money on travel, but still be able to take trips (if that's what you want to do). It's also easy to fall into the trap of not really appreciating the value of the money over here. As a foreigner, I've found it can sometimes feel like Monopoly money and so you don't realise how much you're spending. For example, I still don't really comprehend with value of 100 yen coins. That sounds weird but what I mean is, I'll drop 100 - 200 yen on a snack or drink as if it was just some sort of token to exchange for what I want. I think if I was back home, I'd look at the cost of a can of coke, for example, and be shocked. But here ...

Most jobs that qualify you for a work visa pay $2,000 per month or higher. In fact, if your income is lower you will have a hard time applying for a visa. Finding jobs in Japan from overseas can be tricky unless you try to get into an English teaching program that lets you do interviews in your country. Have you already researched visa categories and their conditions? If not I would start with that and see what categories I would be eligible for and research corresponding jobs.

Tomuu's mention of this: "watch out for those little expenses that seem like nothing at the time, but really build up -- vending machine drinks, convenience store snacks, tempting breads and cakes at the station -- urban Japan, at least, has just soooo much stuff constantly bombarding you and it's all so easy and convenient." really reminded me of the difference in my spending habits in the city compared to the countryside. Definitely spent less when I wasn't as tempted by everything surrounding me, than I was when I had a million and one stores at my disposal.

@Eli Sorry to be picky about this, but you mean most entry-level ALT jobs. Eikaiwa employees can expect slightly higher salaries. For qualified teachers, after bootstrapping (getting in-country job experience, volunteering, Japanese language certification, post graduate study), you can make double or higher.

@TonetoEdo By "$2,000 per month or higher" I meant 2.000 is around the minimum you need to make in order for your job to meet the criteria for making you eligible for a work visa, therefore most jobs paying at least this amount. I was not referring to how much an English teacher makes. Sorry if that was misleading.