Jan 11, 2016
Employment prospects for underqualified foreigners
A rather vague question, but what kind of employment prospects can someone look forward to when they have a good employment history but little in the way of formal qualifications? My Japanese teacher told me years ago that positions like assistant language teachers require University qualifications (mainly due to past abuse by people looking for paid holidays) so his advice was for trying for a job in roadwork crews. Everyone would typically be looking at employment close to the city but I'm more interested in regional areas. My own experience is in sales and technical support, my wife in cashiering and administration. Since my previous jobs haven't been high ranking or prestigious, why would any company look to hiring me instead of someone local - apart from someone to deal with other English speakers? I'm interested in everyone's thoughts and suggestions.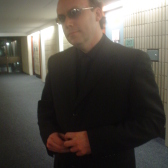 Endeavouring to find a way to combine my fascination with Japan with my Christian faith and my multi-media artistic pursuits.
6 Answers
---
---
Best Answer
Erky - the last point is probably key though. It seems like Japan is focusing more than ever on overseas markets (those coming into the country), at the same time as racing around trying to make the land as welcoming and as accessible as possible to overseas visitors, with the Olympics coming up. This might create more job opportunities for multi-linguals/English speakers. Another thing is the visa situation; being in a position where a prospective employer doesn't have to worry about dealing with this will make getting work significantly easier. With teaching English, I've known people here who's schools were able to secure them work permits without university degrees or being married, so it is possible, although perhaps only in rare cases. I feel like more and more stores, restaurants, service industry positions have overseas workers these days, so maybe that is an avenue to explore. As for formal qualifications; I know that for Japanese job seekers these are very important. For potential employees from overseas, I'm not sure if qualifications carry the same weight or not.
If you have a university degree, you can easily get a job as an ALT or work as a teacher at an eikaiwa (conversation school). However, the job market these days is tough, and full time employement at a secure company with a decent wage is hard to find. If you join a company such as Interac, you will likely work part time at several different schools, your salary will be irregular, and you won't get benefits, raises, or bonuses. The average monthy wage these days is from 200,000-230,000 per month. Depending on where you live, that may or may not even cover living expeneses, especaily in an expensive city such as Tokyo. If you want a decent job that pays more than barely a living wage, and has some security, you will need to get qualifications such as an MA in TESOL and try to get a university position. Even those are hard to find these days; and without experience, you will likely have to work at several part time jobs for the first few years. Your other choice is to study Japanese, and work for a Japanese company in your feild. But those jobs are also hard to find, since the vast majority of Japanese companies will not hire a foreigner. The employment situation for foreigners in Japan are not that great, in other words. I'm sure you can do better in your home country.

In Japan, without formal qualifications you can still qualify for a visa with 10 years of work experience in the field you are applying in (http://www.juridique.jp/immigration.html#workvisa). If you have some Japanese language skill and hope to use your sales experience to get a job, try UNIQLO (http://www.fastretailing.com/employment/ja/), Seven Eleven, or even McDonalds. Even out here in the boonies, I often see non-Japanese working here in Shizuoka at those 3 places. Hope you get your foot in the door! In Japan with a work visa, you'll have all kinds of possibilities.