Feb 1, 2016
Planning a Japanese Wedding sucks, any cost effective Ideas?
We are kinda weird, and we are getting married in Kimono with a Christian Priest. But we like it. We have about 30 guests and need to have it early in the day because her parents (Japanese in Niigata) have to go home and take care of a 95 year old veteran the same day. The wedding is starting to become waaaay more expensive than I first realized. Any ideas to save money?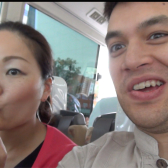 Be sure to check me out on YouTube: Janglish Jerry

I go around and find the weirdest, coolest, strangest, most interesting things in my area. I frequent Tokyo, Yokohama, and Yokosuka.
4 Answers
---
---
I can't claim to be an expert here, although I did get married in Japan. We saved money by skipping to ceremony/party bit, and went straight to the photo shoot. Maybe you can look to save money on the party. I went to one such party which wasn't a sit-down affair. It was in some kind of bar, and they just put on some fancy nibbles, and guests could mix more easily as they weren't seated at table. I thought it was pretty nice. Do an internet search for スマ婚. Here's the link to the top one. These guys claim to be able to put something together for a little as 10,000 yen. I'm skeptical (I think it's 10,000 yen + the money you might expect to get from guests) but it could be a good place to do some research. http://smakon.jp/

Not an expert either, but also had the wonderful of experience of a wedding reception here. We had our nupitals and main reception in Ireland and then a smaller affair in Tokyo. If you haven't already set the date, the best tip I can give you to cut costs; get married on an unlucky weekday (butsumetsu 仏滅) . We paid about a third of the regular price for the hotel and about half the price for kimono rental, make-up and some trimmings for having our reception on an unlucky weekday! Another way we were economical was by me only doing one dress change. I would have been happy not to change at all as it eats into valuable party time, but my MIL really wanted me too. However, that is not a custom we have in Ireland so it didn't bother me not to wear the big puffy dress, but it might be important to your fiancee. The very best of luck to you and your financee.

Hi Jerry. I'm a professional wedding stationery designer. I get a lot of clients with this same concern, and having also planned my own wedding, I can say budget is a ridiculous beast to tackle. The best advice I can give is to figure out that MAXIMUM number for you and your betrothed, and make sure you stick to it. I've shared the included "infographic" if you will, with a few couples who have reported it as a helpful guideline.* One addition that I make to this pretty picture when I share it, is to shave .5% off of each category listed. (reception 48%, photography 11.5% music 7.5%... and so on) That gives you an extra 5% of your budget which is unallocated for anything, and becomes your "Oh SH*T" category. Please believe me, it is helpful both in it's practicality, and the piece of mind it will give you. I know with most of my experience being based in the states, that some of the numbers might be skewed in those recommendations. But the beauty of it is that at the end of the day it's for the two of you, and you have the right to make it exactly what you want it to be. Good luck! KpMcD (www.finvites.com) *Suggested Breakdown of that Reception Hunk: Venue and Rentals 8% -This includes any delivery costs for the rentals and set up and breakdown fees for the venue. Food 30% -This includes taxes and service fees. Beverages 8% -This includes set-up fees for bartenders. Cake 2.5% -This includes any cutting fee from the venue or baker and delivery and set up fees.

@KpQuePasa, thanks! My expenses are kinda skewed right now, but this is a good reference. So far this is how I saved money: I already saved a bunch of money because I have amateur photographer friends with cool photography toys. Renting the music system only and using a playlist. Got a good discount at our favorite hotel. I designed my own stationary too :D, go Tokyo Kinkos! Getting our gifts to double as a table name thingy, personalized sake boxes. I probably spent more than I should on rings and transportation, I paid for my parents to fly from Florida to Tokyo. And I put a priority on the rings since that's the only thing that will last longer than anything else. The wedding planner helps, but she always chooses the most expensive option first before we do further research, so sort of a headache too. Thanks for these number! Great guide!