May 2, 2016
What are the costs for a small apartments in a fairly decent part of Japan?
I'm a single mom still living in America but I plan on moving to Japan in the near future. I just want to know what all I'll need for myself and my daughter who's almost three months right now? How much would a plane ticket be once the decision is made, what type of visa should I apply us both for? What types of jobs will accept foreigners that aren't teaching jobs?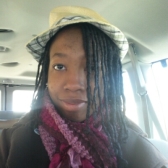 I'm a blogging mom looking forward to moving to Japan with my daughter in the forth coming future. She's my world.
4 Answers
---
---
Best Answer
You can check flights online as it depends on where in America you're coming from and to which city in Japan. I'd expect around US$1000 per person for a round trip (they usually won't let you on the plane if it's only one way and you don't have the proper visa, but you can cancel the return later). Your daughter should be young enough to ride on your lap for a while longer, but I'm guessing they still make you pay some percentage of a ticket for her. I'd go for bringing around US$5000 to get set up, especially if you don't have a job here yet. As SalarymanJim said, at least a few times expected rent costs up front on move in, plus you'll need to buy appliances and furniture. About the visa... how's your Japanese? Unless it's really good, it might be tough to get any non-teaching (or hostess?) jobs. Most foreigners get a job then the company sponsors a work visa before coming over, as it's not encouraged to come on a tourist visa waiver (up to 90 days) to look for work (although some people do that). If you're here with a tourist visa, housing options will be limited to short term or sharehouse types. Not sure if you're in the US or Canada - Canadians can qualify for a working holiday. There are some options other than the English teacher route, but it will take some networking. If you know the area you want to live in, I'd suggest talking to people online who live there to ask about your options. You've got some homework now, haha.
To just answer the first part of your question, taking Tokyo as probably the most expensive example; It is possible to get a very simple (and probably old and small) apartment for as low as 20,000 - 30,000 yen a month. It can be done. For something with more comfort, newer, cleaner (although not necessarily bigger) e.t.c, I would think around 50,000 - 70,000 yen a month. This will probably be a single room (studio) kind of place. Once you get into the 80,000 - 100,000 yen range you can find places with two-three rooms separated by sliding doors. All of these prices are based on living in station areas that will likely be away from the main train stations and popular downtown shopping areas. Doesn't really matter for a place like Tokyo though, as everywhere is pretty accessible due to the great transport system. Hope this gives you some idea. Oh, and bear in mind that you'll probably need to pay the equivalent of 2-3 month's worth of rent up-front when you move into the new place. Some of this is a deposit which will be returned, the rest is just contractual stuff, cleaning fees, lock changing e.t.c.