Jan 11, 2016
Where is a kid-friendly place to stay overnight/visit in Tokyo for a weekend trip? (ages 2-6)
I want to take a trip to meet up with some ex-coworkers in Tokyo. We all have young children now (ages 2-6) so we need a safe, uncrowded, easily accessible place to meet, and possibly for me stay the night. It needs to be good for the kids, so they are engaged so us moms can enjoy and chat and perhaps do something with the kids. A few years back I had bookmarked Kodomo no Shiro but I heard it has closed. How about https://www.kidzania.jp/tokyo/en/guide/infant/? I wish there were a kid-themed hotel too, which was economical (no more than Y12000 for mother and child).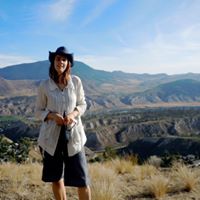 Housewife, mother, paid English conversation partner, editor, writer, Japanese student, yoga practitioner, Forest Therapy practitioner, former equestrian, current urban cyclist/explorer, fan of international exchange offices, community centres, libraries and Japan Post, ecologist, social activist, festival goer, outdoors enthusiast, adventurer, animal lover, healthy-living advocate, seeker, net addict (in remission?!).
4 Answers
---
---
Best Answer
I don't think kidzania would be a good option in this case. Kidzania requires you to hurry your kids from job to job, is very noisy, and your 2 year old won't be able to participate in much. Do you have a particular part of Tokyo you'd like to meet at? It looks like there are hotels in Tokyo that have kids spaces or kid friendly hotel rooms where you could invite your friends to chat while the kids play. Here is a link to one of them: http://www.hotel-emion.jp/guest/kids_PR.php Also, if that's no good, you can find some restaurants that have a kids space.. I searched for "東京 レストラン キッズスペース" on google and found quite a few places if you'd like to just meet for dinner or lunch instead. :)
I know of one themed hotel room that might be an option for you: The Mitsui Garden Hotel Room in Ueno have a panda room for 9150 yen per adult, babies are free, but I don't know until what age and if they will give you the room with an infant and how much they'd charge. You'd need to ring to check: 03-3839-1131. I totally agree with Samantha about Kidzania. There are so many wonderful options in Tokyo, so I also have questions to ask to help! Do you want to eat? And do you want the kids to eat or play while you eat!? And if they are eating would you like one of the pop up cafes or a themed cafe. If play, are you on a budget? Would you prefer indoors? (Same as Samantha) Do you have a preferred location? Haha, sorry about all the questions. I will throw out some ideas too: Find a jidokan central to everyone. For a very memorable day Galaxcity.jp is awesome. Free in. It even has an amazing climbing wall. Although, it is aimed more to primary school age. Picnic cafe Wangan Zoo adventure allows the adults sit and chat with coffee while the kids play in a really fun space. Our local stipulates that a child under 3 needs to have the parent enter with them, but supposedly the one in Kachidoki doesn't have that requirement. I would ring them to be sure. 03-6219-9255. There's also GrowThink in Kachidoki. Only 500 yen for first timers, but you need to enter your details online. Kodomo no Yuu has lots to keep the kids entertained while the adults talk; kodomoku.com Tokyo Dome City - Asobono and Moomin cafe - sorry its just easier to direct you to this, its a bit old but the info is pretty much unchanged: http://insaitama.com/a-day-out-in-tokyo-with-toddlers/

Nice reply Samantha. I don't mind which area of Tokyo we meet. Tokyo is Tokyo for me:the big smoke. I haven't visited enough areas to distinguish the difference between different areas... Well near Ueno Station/Park is old town, right? and Kubukicho is for hostess bars, and Ginza for brandname shopping, Akihabara for computer shops and the like... personally I prefer sweeping views, rivers, boardwalks, lots of trees and parks, little shops and pedestrian only arcades...places highly walkable but compact, accessible to a station, not too crowded or too much traffic, not noisy... Odaiba is a bit like that but the walking from point a to b is a bit much with kids there. That hotel and restaurant search looks hopeful and those are excellent ideas but I'd prefer a specific recommendation. I guess I was hoping to find somebody with personal experience. I think indoors is better. Economical is better (like Y1000 each if it is an attraction)...but then again if it is really great, then it is really great and worth Y5000. Disneyland is too great for this - in that it is exhausting. I am looking for relaxing. Saitama, thank you!!! I will look up those!