Dec 8, 2014
How can I go to Kyoto from Narita airport?
I'm thinking to use train. But some guidebook says bus is more cheap. I don't know which is better... any idea?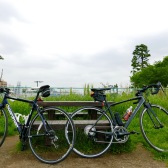 Hi guys ;) I like to do training. wanna share information about training and my daily life in Japan.
2 Answers
---
---
You could also fly, if money is no object! There are flights from Narita to Osaka's Itami airport (~12,000 - 30,000 yen) taking about 75 mins. Then take the bus to Shin-Osaka train station (15 mins/500 yen). From there it's about 30 mins on the train to Kyoto station (500-600 yen). Using the Shinkansen, it seems is the easiest way (though not the cheapest). Take the Narita Express to Shinagawa in Tokyo (~70 mins). From Shinagawa, the Tokaido Shinkansen (Nozomi type) takes about 130 mins to Kyoto station. All in, this costs about 16,000 yen. Changing to the shinkansen at Shinagawa would be a lot easier than doing so at Tokyo station, I think. There is a night bus from Narita to Kyoto. It departs from Terminals 1 & 2 at around 9:30 pm, arriving in Kyoto at around 6:30 am. A one-way ticket costs about 8,200 yen. It looks as though the bus leaves from Narita city as well, so you could do some sightseeing in Narita before getting on the bus in town. The bus is run by Nankai Bus - http://www.nankaibus.jp/express/09 You could also take the train into Tokyo (maybe Shinjuku is best) and get a bus from there. The Willer Express Japan Bus website is pretty user-friendly in English: https://willerexpress.com/en/ Personally, I would go with the shinkansen option. Not the cheapest but by far the easiest and most comfortable!