Feb 1, 2017
Disposal of Furniture in Tokyo
I'm thinking of getting a new bed, so that means I have to get rid of my old one. Long ago, I found a flyer that states that they collect furniture and whatever other things that you don't need in your house anymore for free... But I can't find it anymore! Does anyone have any recommendations?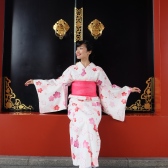 The world is my home so here I am exploring different parts of it as much as I can. Currently residing in Tokyo, Japan.
7 Answers
---
7 Answers
---
My experience is the same as DaveJpn, whenever I am replacing anything in the house the place I buy the new one will take away the old one free of charge or for a minimum fee. If I am just chucking out without buying a replacement, I use the disposal service at the city hall. It is free, but you have to book it and there are fixed days of the month that you can either bring your item or have it picked up. Every municipality is different, but I think most offer some sort of disposal service for larger items so it might be worth contacting your city or town hall to ask.