Dec 27, 2015
Looking for Weird stuff!!!!
Please reply with any weird restaurants, venues, bars, parks, etc. I'm looking for content for my YouTube channel, and would be much appreciated! I live in and around Tokyo, Yokohama, and Yokosuka.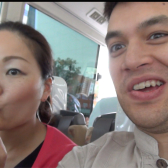 Be sure to check me out on YouTube: Janglish Jerry

I go around and find the weirdest, coolest, strangest, most interesting things in my area. I frequent Tokyo, Yokohama, and Yokosuka.
8 Answers
---
---
Best Answer
I've heard there's a 'canned food' bar somewhere in Tokyo. Getting a 'sensual' ear cleaning somewhere in Akihabara (not sure about getting a camera in there, though). How about 'The Vibe Bar Wildone' - a bar full of vibrators by the looks of it. One of those 'industrial' sightseeing boat tours around Kawasaki, I think.