Sep 10, 2017
How to get from Fukuoka to Nagasaki, from Tokyo to Fukuoma
Any suggestion how to get from Fukuoma to Nagasaki ? We are going to Japan in July with my adult son. And we start in Tokyo, than Kyoto, Hiroshima and Fukuoka. I believe there is some good way to use Shinkanzen. Any help with HELP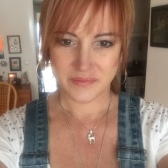 Hi, My name is Zuzana, I live in Oslo, but happened to love Japan. I work work work and doing AirBnb to make Money to go again and again to Japan. Sponsors are welcomed. Oh, forgot, we took Japanese here, do i remember anything. Aho no!
7 Answers
---
---
I think to get from Fukuoka to Nagasaki by train you'll need to use Hakata Station (the one where the Shinkansen from Honshu stop). There are no Shinkansen that go from Hakata to Nagasaki so it will have to be an express train which takes around 2 hours and costs from around 4000 yen. It looks like Nishitetsu have a bus service from Fukuoka to Nagasaki for around 2,300 yen one way, and maybe takes up to 3 hrs. (Nishitetsu - http://www.nishitetsu.ne.jp.e.xk.hp.transer.com/kyushugo/fare/) If you don't mind the expense, I always think that that trains are easier to use in Japan, rather than the buses.

You can use these sites to enter the exact place in Nagasaki where you want to go: https://world.jorudan.co.jp/mln/en/ http://www.nishitetsu.ne.jp.e.xk.hp.transer.com/kyushugo/times/ From Fukuoka Airport, you can take "Fukuoka Urban Expressway" directly (instead of using a bus or subway to either Hakata or Nishitetsu Fukuoka (Tenjin) Stations). 高速 (Kousoku), the highway express bus is convenient for when you have a lot of luggage and don't want to carry it around and transfer in train stations. One way to Nagasaki Station is 2570 yen, (141-151 minutes) but if you buy four one way tickets there is usually a discount.

So sorry, I misunderstood your question at first. If you are coming from Hiroshima and want to use Shinkansen, you can either stop in Hakata (the center of Fukuoka City) or go directly to Shin Tosu Station by shinkansen. There you can change to the special express (tokkyuu) train towards Huis Ten Bosch or Sasebo on Nagasaki Honsen. The Kamome from Hakata might be a nice option? https://www.hakatastation.com/nagasaki-main-line-to-huis-ten-bosch-nagasaki/ It's possible to buy a discounted train ticket online. One way special express (tokkyuu) from Hakata to Nagasaki is as low as 2300 yen if you buy tickets seven days in advance at the JR website (can pay in a convenience store): http://www.jrkyushu.co.jp/train/yoyaku/local/ (The regular price is 4710 yen.) This discount service is also available for other destinations. Have fun!

From Hakata station there is actually a highway bus that goes all the way to Nagasaki. You can also take the Shinkansen, but the bus will be a lot less expensive. You can see some of the timetables here. I personally prefer the buses since you get a guaranteed seat and there aren't any transfers to worry about so if you want you can take a nap or enjoy the scenery more on the way there. You can view several of the highway bus schedules here: http://www.atbus-de.com.e.jo.hp.transer.com/times/ You can also use Hyperdia.com for the local train information to get there. I hope this helps.

First, from Tokyo to Fukuoka. Since you'll be stopping by Kyoto and Hiroshima before arriving in Fukuoka, then the Shinkansen will be the best option for you - that is, if you bought your Japan Rail Pass beforehand. If you will go to Fukuoka straight from Tokyo, then air travel will be a cheaper option for you - and faster, too. There are several flights departing from Haneda Airports daily. Now, from Fukuoka to Nagasaki. The trains are an option, especially if you can buy the discounted tickets at http://www.jrkyushu.co.jp/train/yoyaku/local/. But if you will go around Nagasaki (Sasebo, Huis Ten Bosch, and/or Isahaya), I think the best option for you will be to purchase the 3-Day Northern Kyushu SunQ Pass and then board the bus at Hakata Bus Terminal. You can purchase the pass either at Fukuoka Airport, or online at http://www.sunqpass.jp/english/pass/index.html. Hope this helps.