Jul 21, 2017
Sending money to the UK
What's the best way to send money to the UK, preferably to a Lloyd's Bank account? And by best, one with good rates and less hassle. It could be online banking or cash remittance. Thanks!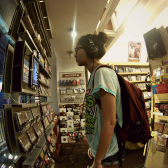 Thrill-seeker. Normally crazy. Mediocrity bores me. Headset Killer. Thoughtless Discoverer. Never Ending Talker. Serious Joker. Jilai born in July.
4 Answers
---
---
Best Answer
I used to use Japan Post to transfer money back home, but recently I changed to TransferWise, because they got a better exchange rate. For small amount (less than 150K yen) TransferWise cost around 1000 Yen transaction fee compare to Japan Post 2500 yen. Since Japan Post transaction fee is flat rated, for large amount it is better to use Japan Post. * Disclaimer: The following is my referral link (First transfer for free), feel free to google it with the keyword "TransferWise". https://transferwise.com/i/kevinc90
I used to send money through the Post office via registered mail (to Ireland). They allow you send up to 2,000,000 million yen. Dirt cheap: you only have to pay for the registered mail or you can do insured mail if you prefer. I always thought that it was illegal to send money to / from Ireland, but thanks to the Japan Post I found out that Ireland will accept it if it is registered (but not insured mail). I believe the UK is similar.