Jul 2, 2018
Increasing credit card limit
Hello! I'm wondering if it is possible to request a credit card company to increase one's credit limit. Has anyone here already experienced doing that? If yes, how tough was it? Thanks!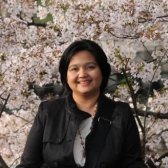 A teacher by profession, yet always a student of life. Currently living in Kanto, but in love with Kyushu.
9 Answers
---
---
Not personally, but a friend used to do that from time to time. He'd call up customer service and say, "I've been a customer for ~ years, I always pay my bill on time, so I think I should qualify for a higher limit." He said sometimes it didn't work out, but he'd just try again a couple months later. Maybe he would also mention that he was approved for a higher credit limit with another credit card company. In Japan, there isn't an open credit score you can check like in the US, but they might have something internally. It's mostly based off of your income, so if that has gone up you could mention that point. I think if you just politely ask, the worst thing that can happen is they tell you 'not right now.' Might be hard to do in Japanese, but are you talking about a Japanese credit card or one back home?

@helloalissa I'm talking about a Japanese credit card. I use it quite often, and while most of the time I stay within my small credit limit, lately I've been getting that card maxxed out. With my rather limited Nihonggo, I don't think I'll have any luck requesting - unless I ask someone who can speak Japanese to help me out. I'll give it a try. Thanks!