USER BLOG
Join the best expat community of Japan. Now!
Share your Japan experience

Create blogs/Join the Q&A

Earn points and get rewards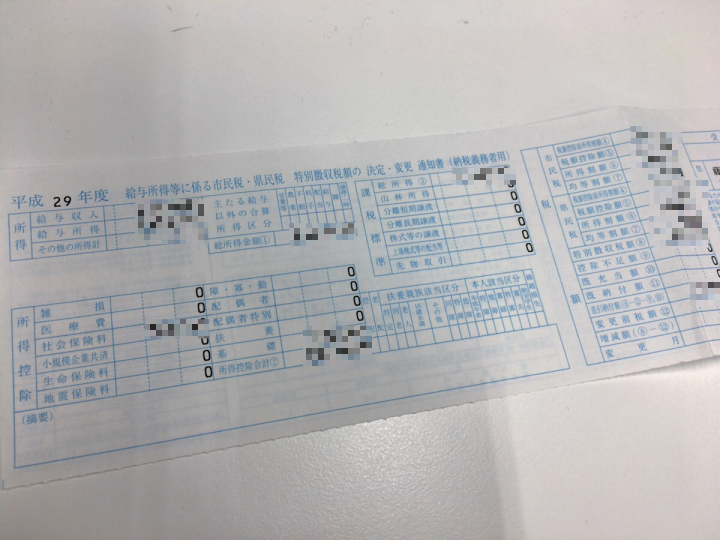 Japanese Tax Deduction Part 2
If you read the first part of this tax deduction blog and follow the instruction you should get a notification slip about now from the local government office. This slip confirm the deduced amount for each month.Last December, I pay 40,000 yen 'Furusato Tax' and get all the gifts around March, on top of that this upcoming tax year I will get 38,000 yen deduction. All the gifts are great! I got 2 kg of A5 beef steak, 6 unagi and a box of sausage. Good luck and follow my blog :)
KevinC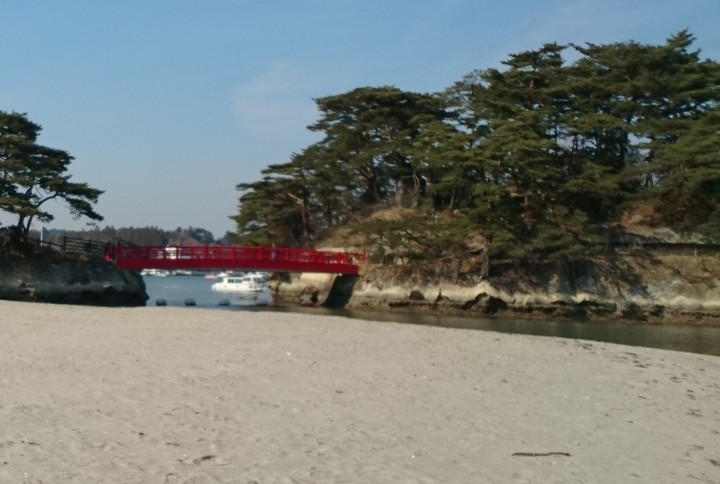 Free Fun in Matsushima: Oshima Island and the Beach
If you're looking for a beautiful place to visit in Miyagi and spend nothing but the cost of transit, look no further than Oshima Island in Matsushima Bay. While there are a few fun and free things to do around Matsushima, including visiting Godaido Shrine and walking through the new landscape taking shape in the forest in front of Zuiganji Temple, Oshima is the closest free tourist site/attraction to Matsushima Kaigan Station (410 yen, 38 minutes from Sendai). Currently, the path to the island is a little strange as construction around the park across the street from the station is still taking place. Also, the Matsushima aquarium, a decades-old landmark, was torn down a few years ago as it relocated to Sendai and left a strangely unoccupied lot in its place. To get to Oshima, you have to cross by this vacant lot and take a short, narrow side-road toward the parking lot that used to belong to the now non-existent aquarium. In the foreground, landscaping and paving your way to the beach. A little further back, the vast parking lot. To the distant left, the restroom building. As you get closer, the path grows into a nicely paved walkway, leading to a beach on the right and Oshima on the left. There is a small, picturesque red bridge connected Oshima to the mainland, and unlike the toll bridge the Fukuurajima, this one is short, unmanned and free. The island itself is pretty small but offers an interesting view and a nice quiet place for reflection on slow, off-season days. If you feel the call of nature, you can make use of the small building on the far side of the parking lot that houses public toilets and that includes a changing table as well as a handicapped stall. Getting to the bridge does involve walking up a few stairs, so those with strollers or other mobility issues may have a hard time accessing the space. Yep. Stairs before the bridge, but if you had a stroller and a bike lock, you could make use of the railing. The view, after the stairs.The island itself has a few small stone benches (the massive rectangle on the left) in scenic spots for visitors who want to stop and reflect. There is a railing around the island to keep everyone safe, but it is also of course best to not leave small children unsupervised regardless. There is only really one path around the little island but there are also small caves carved into the rock in some places. The caves themselves are not deep enough to get lost in but do make for a fantastic adventure for some visitors, despite their original purpose as places of solitude and private prayer and reflection for the buddhist monks of the area. If your exploration of Oshima does not provide enough ocean viewing for you, a nice walk around the beach may be right up your alley. The beach itself isn't so much of a tourist beach and is not maintained to those standards, but can still be a good time. It is part of 松島海浜公園 Matsushima kaihin kōen, which bars barbecues, swimming, and fires of any kind, according to the signs posted in Japanese and English along the coast. Unfortunately, the elements washed out the colorful lettering on "prohibited" which can now only be seen upon very close inspection.Still, if you're only looking for a place to put your feet in the water, write in the sand or hunt for seashells, this can be a great place to explore. Remember to keep a close eye on the kids though, as the ocean washes up all kinds of things. Most of the stuff is normal sea refuse, like shells and kelp, a few bamboo poles covered in barnacles perhaps, but usually nothing outright dangerous.Walking wherever this sign used to hang must be even more dangerous now that they have no sign.Still, it's a great place to explore...or just take in the sea.Also, not a bad place for a selfie.So if you're searching for summer beauty in Miyagi but you're strapped for cash, take a little trip to Oshima!
JTsuzuki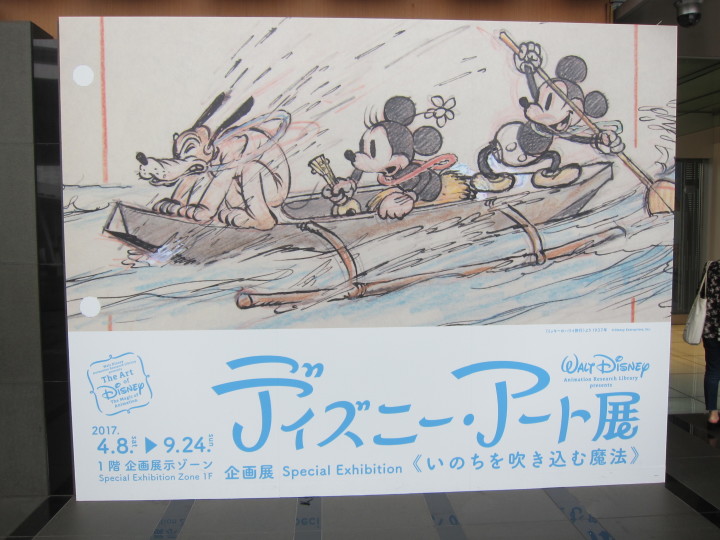 The Art of Disney - The Magic of Animation Exhibition
What to do on a rainy Sunday if you dont want to sit all the time at home? Just go out and visit one of the many museums or exhibitions around Tokyo. We decided to visit the Disney exhibition "The Art of Disney - The Magic of Animation Exhibition" at the science museum in Odaiba. The exhibition runs from 8 April to 24 September. I hoped that already many visiters saw the exhibition since it has already been running for a few months, but unfortunately because of the rain, many people had the same idea like me. The exhibition starts with 6 large screens on which projections of Disney figures can be seen. These are line drawings that are moving. For me it is the best part of the exhibition because it was very impressive. In the next rooms all the old works of Disney were presented and some informations about the history of the studio. Afterwards you could go on a little time trip through the film world. A large part of the Disney animation films were presented with pictures and drawings. Especially Disneys newest film Moana had an own big area.Unfortunately not all Disney films were at the exhibition. For example, there was nothing about Aladin or Merinda. The entrance fee of 1800 yen is kind of high but if you really love Disney you should visit that exhibition. They also have a small shop with many disney goods especially from the very old movies.Those goods you can buy only during the time of the exhibition.
Crazydeath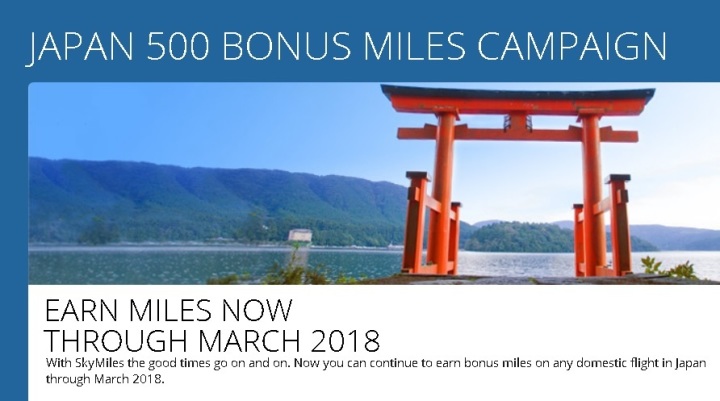 Get More Bonus Miles with Flight in JAPAN
JAPAN 500 BONUS MILES CAMPAIGNWhichever airline company including LCC (Low Cost Carrier), no matter how small the distance, cheap tickets, a campaign where SkyMiles of Delta Air Lines gets 500 Miles each time you take a domestic flight (March 31, 2018 )there is. You can store both Miles and Delta Miles if you ride on ANA, JAL etc. of Full Service.The procedure is very easy, just paste the boarding pass ticket on the application form and fax or mail it.(Of course, in order to receive Miles, it is necessary to register Delta Air Lines' account registration in SkyMiles in advance)The limit is up to 5,000 miles (10 flights), but if you are an advanced member SkyMiles Medallion member, the limit will increase to 20,000 miles (40 flights).When traveling Japan by plane, do not forget to apply!More info : JAPAN 500 BONUS MILES CAMPAIGNAnd more 500 MILES at New Chitose Airport due to Renovation Work Furthermore, at Chitose Airport, due to renewal construction of ANA's LOUNGE, it is closed to the beginning of September 2017.If you are an advanced member of ANA or a Gold Member of the Star Alliance, you can GET 500 Miles as a sign of apology (there are some conditions), so be sure to ask ANA's STAFF.Hokkaido may be profitable if you are planning for a summer vacation plan with an Star Alliance's Gold Member or ANA advanced member! Is it?More info : Closure of ANA Lounge at New Chitose Airport due to Renovation Work
Koichi
Top 5 shopping streets in Japan
There are so many nice shopping streets and markets in Japan that it is hard to decide where to go. Depending on what you are looking for, you will have many choices especially in big cities like Tokyo. Here are my 5 favorite shopping places in Japan: 1. Nishiki Market in KyotoDuring my first trip to Kyoto in 2010 I visited the Nishiki Market for the first time and I really loved it. Walking around the narrow streets of the market, which has around 100 small stores and restaurants is really fun. The shops and restaurants are selling mostly food and kitchenware. You can find many Kyoto specialties like sweets and pickles at the market. My favorite store is a very tiny store where you can buy raw fish dipped in a delicious sauce on a small wood stick. Every time when I visit Kyoto it is a must go place for me. Especially, the staff at that store are very nice to foreigners.2. Higashiyama District Also in Kyoto is the very old Higashiyama district on the slopes of the mountains in east Kyoto. The most beautiful part is around the popular Kiyomizudera. There are many old wooden houses and you can find many traditional handcraft and sweet stores. It gives you a good feeling of walking around the old capital of Japan. During spring time many lanterns will be lit up in the evening along the street. It is such beautiful scenery to walk around in in the evening, especially if you are wearing a yukata or kimono.3. Yanaka GinzaIn the northern part of Tokyo you can still feel the atmosphere of old Edo. North of Nippori station is the small Yanaka district. You can find small restaurants, grocery, clothes and toy stores and many others in that district. The streets are like an small, independent city. You can find everything you need for your daily life, but never forget everything comes with a charming, old style. If you look up to the roofs of the buildings you will find many beautiful plates decorated with scenes from old times. Sometimes you will also see some small residents walking around the roofs. The street is very popular for its cats! There are also some stores which just sell cat products.4. Nippori Fabric TownAlso close to Nippori station but on the south side is Nippori Fabric Town. The 'fabric town' has many different stores for fabrics, leather, accessories and even dresses. It is really a paradise for people who love sewing and handcraft stuff.5. Tokyo Station Character StreetTokyo station is a small shopping paradise, especially if you forgot to buy something, you will find it for sure in one of the stores there. My favorite area is the Character Street on the B1 floor. There are many stores for all the famous Japanese characters like Hello Kitty, Sailor Moon, Totoro or Pokemon. TV Channels also have small stores there, where you can buy merchandise from their TV shows and dramas.If you are a fan of those character products you should really take a look.
Crazydeath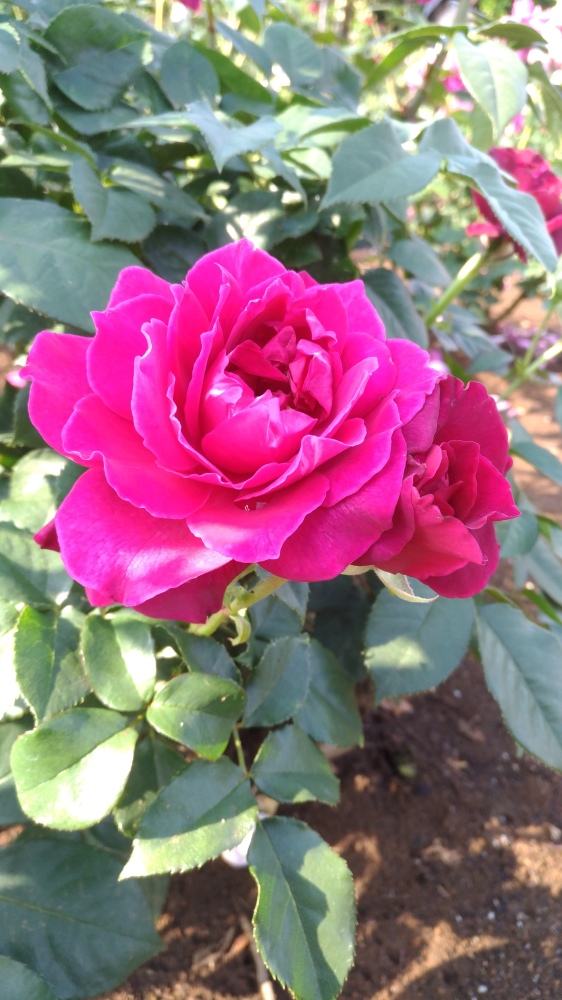 Spring Rose Festival in Chofu
Its my first time to ever experience Spring since i come from a tropical country and I must say this is Japan's loveliest-yet! Flowers of different colors, shapes, and sizes, sprout like magic beans in almost every corner making the country more alive than ever!Last week, I saw a sign that says Jindai Botanical Garden on my way home and figured thats a new and fresh place to visit showcasing yet another wonderful side of Tokyo during Spring.Luckily, at that time Jindai Botanical Garden had an ongoing event which was Spring Rose Festa! A garden of 2,500 rose bushes of 400 different varieties, imagine that!!! The event is actually held from May 9th to 31st and I know yall gonna say i shouldve blogged this earlier but i had some problems posting on City-cost and got multiple errors :( Mustve been my phone or smthing but i promise i did try- thrice!!! But dont worry, i think Spring Rose Festa is an annual event so you guys already have something to look forward to next year, right?? Right??:)) Other than that, they also have different events all throughout the year showcasing different flowers blooming best in their respective season. How to get there:From Shinjuku station, take a train to Chofu station which costs about ¥240 yen for less than 20mins. From Chofu station, ride bus 56 or 06 going to Jindai Botanical Garden worth about ¥210 yen. From the bus stop, you have to take a short walk before arriving at the entrance below.Admission Fee:¥500 for adults, ¥200 for students and ¥250 for 60 years and above.The place was twice as wonderful as it was in the pictures. Im not really a flower fan and you wont be seeing any names of plants, much more their scientific names on this post but I'd say the mood and the view of the place is really worth visiting. It looked like this is where beast's magical red rose came from!!! Others were sooooo big!Its definitely one of the best places to capture those instagram-worthy photos!Featuring my shy date. ❤Not only will you see roses but a lot of other plants and flowers as well, some not common in Japan. They have the tropical area where some flowers were very familiar like..Gumamela! (above) Its popular for parts of the flower lesson in the Philippines. HahahaOrchidsAnd they also have the water lilies area but there were only a few ones when we came.Cactus Family!And the cutest and my most favorite of them all...Dionaea Museipula or most commonly known as the Venus Flytrap. (Okay, soo maybe there are a few plant names here) I was sooo tempted to put my pinky finger in between just so i could see them in action. Hahaha They were sooo small and cute, i wanted to keep one!!Ofcourse we wouldnt end the day without......ICE CREAM! This ones Rose flavored and i must say it actually tasted really good for only ¥260!The place also sells Rose merch so you wont have any problem with your omiyages for families and friends! I know ive drowned you with all my photos already but these arent even half of it! Still have a lot more to see! Have fun and let me know how your visit went!:)--RedhairedAlice❤
RedhairedAlice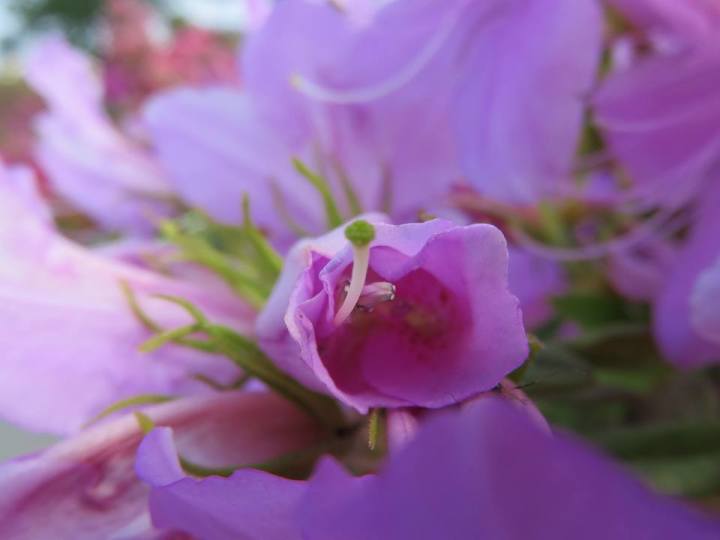 Flowers flowers flowers
I love flowers. Big one, little ones, smelly and fragrant ones, or just visually pleasing, they are are wonderful. So i love the phrase "April showers brings May flowers". This almost always means that the in beginning of May, Japan is covered in blooms. They spring up from the ground, on trees, and all over bushes and shrubbery. If you are anything like me, then just walking around enjoying the neighborhood's blooming gardens and front yards can be a pleasure. So when my friend invited me to Tatebayashi to go see the Azalea festival, I was thrilled. I've been to Ashikaga Flower park during the high season. The wisteria that Ashikaga is so famous far was in full bloom and the entire area was drenched in its sweet aroma. But the price for the entrance into the park during the peak was more than this mother of three is willing to pay currently.Not that I minded the time that I did go, but there are just things now more important than wisteria, like school fees that need to be paid. After enthusiastically committing to this trip to the town over for flowers, I began to worry about the price to get in. Admittedly the 620 yen seems like nothing to Ashikaga's 1700 yen fee I had paid, but I could easily get two coffees for that. Also, when the azaleas aren't in season, the park is free to enter as you please. Then the most brilliant information came around through the grapevine. If you get into the park before 8 in the morning when the festival begins, you don't need to pay the fee and you can spend as much time as you like strolling around and enjoying the day's events. All that we needed to do was get to the park in time. And, my wonderful friend who invited me also offered to save even more money by not taking the train. We would be biking an hour over in the morning sunshine. But an hour biking felt like nothing compared to the rest of my golden week. In total, this last spurt of vacation time biking ended with me having clocked in over 100 kilometers in less than a week. It was also the first time in a long time that I didn't take my son with me. I really enjoyed this teeny vacation in my holiday. It had flowers, Friends, and food. It was simple to get into the park, we just walked in right past the workers setting up the entrances to take money for the entrance. The flowers were lovely. Azaleas are really great because they come in such a variety of colors. There was even a small wisteria vine. In the western end of the park you will find a few shops that have souviners and snack foods. They even had salted fish skewers. yummy or creepy, can't be too sure. Because it is a festival, we also saw a stage set up for music and a fun jump, the inflatable bouncy funhouse for kids. tired from our bike ride, we ended up leaving before the band started, but heard a song or two on our way out. I think next year, I'll definitely take my son. He liked the looks of it form the pamphlet. And I'm certainly willing to pay the entrance fee to get us in as well. Just gotta save up that 620 yen.
edthethe