USER BLOG
Join the best expat community of Japan. Now!
Share your Japan experience

Create blogs/Join the Q&A

Earn points and get rewards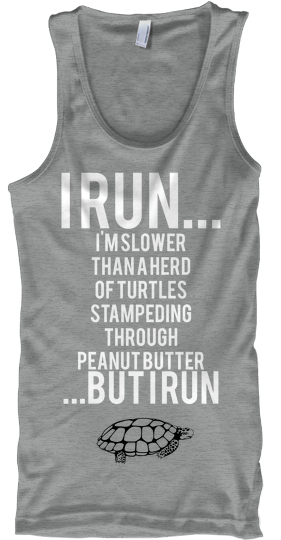 I used to run...
I used to run. I used to run two hours nearly everyday along the river by my old apartment. Before I met my husband,I ran anywhere I needed to go and could get to on foot. This was not something I would have ever done in my home town. For one, even if I ran for an hour from my highschool home, I'd never reach anything more than a gas station or cow pasture. But also because the idea of someone seeing my sweat dripping, red face huffing along the side of the road terrified me enough to stay inside and watch tv and eat microwave popcorn instead of even think about exercise. Moving to Japan gave me a new perspective. Long out of high school and far from the kids who spat at me during p.e., I was finally in a culture that embraces sweat. The students I taught at school encouraged me to get out and move. They were ecstatic that I was red faced and out of breath when I accidentally ran into then on my runs through the neighbourhood. It was a very different cultural perspective on a plus sized woman tackling her own body. Running gave me inner strength I never learned was there, because the mentality I was brought up with taught me that if I was big, it was my fault, and therefore I was too weak to do anything.Japan taught me that I am strong enough to pull passt my weight and keep going.But I can't run like I did back then. I've also learned something else while here. That my running was actually destroying my body. Due to an injury to my spine, my body secretly started to degrade as I started to feel stronger inwardly. As I lost weight, gained confidence and looked better, I felt more pain and fatigue than ever. This is an actual image of my spine. One of my discs has all but withered away. Running for exercise, for strength, is not possible anymore. It's now time to focus on gaining real strength in my muscles. After injury and pregnancy and being hit by a car, giving birth, breaking my ankle and now raising three children, I'm more determined than ever to build myself up. I used to run nearly everyday, but now I'm looking to run every day, head first into my life and tackle my body and all it's problems. I will run every single day, even if my body can't run like it did before. But first, I've got to learn how to exercise, how to strength build, how to fit this life into my life.
edthethe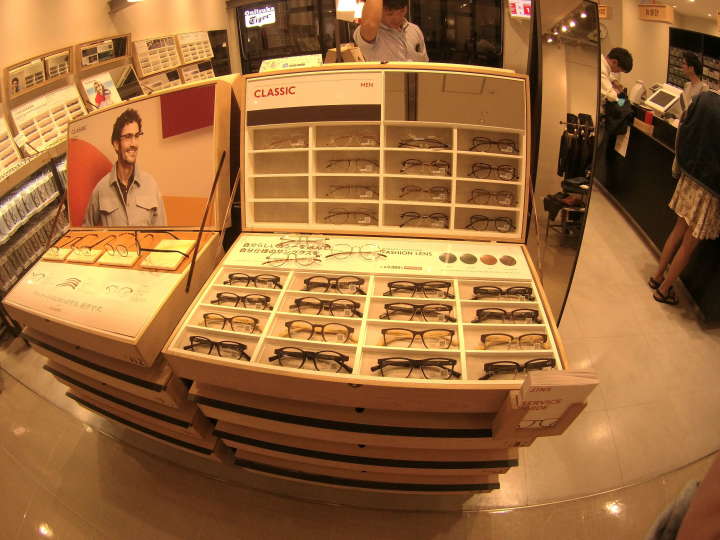 The Four-Eyed Raven. (Game of Thrones, anyone?) Buying a pair of specs in Japan!
I worked as an English teacher online for almost three years before and after that, I had a short stint as a web content writer. And that my friend, is how you ruin your eyesight. I've had three pairs of eyeglasses already with different grades for each since I was born to be stubborn. I only used them when I needed to. I didn't fancy the idea of something being placed on my face, but I know I had to.Here are some of the frames that they offer. Before leaving the Philippines, I had to do an eye check-up and I learned that I have a severe case of nearsightedness. The doctor told me I had to wear my glasses all the time. And I decided to do so..in the first few days after having them. So I came to Japan fully-prepared being a four-eyed human being. However, a month ago my mind just went blank and I couldn't remember where I placed them. And don't start telling me about contact lenses. Ever since I saw my college classmate struggled placing those lens on one of her eyes, I cannot fathom the idea of putting them on my own eyes. However, I want to try to use them in the future, as awful as it seems to be, at least for me and my weird self. As I've said, I lost my glasses and it feels bad not being able to see everything well from afar. Back in the Philippines, I have experienced taking the wrong public transport because I would often not wear my glasses. In Japan, I want to prevent it from happening so after a month of parting ways with my third pair I finally went to this optician in Shibuya. One of my students recommended me this shop called Jin's. I chose to visit the one located on the third floor of the Lumine Man building on Meiji-dori. Luckily, a foreigner works in that branch so I did not struggle when it comes to communicating with the staff. My Japanese is terrible and it's difficult to know the English speaking ability of the Japanese staff, so props to the company for having a foreigner-friendly branch. The cheapest frames cost 4900 Yen excluding tax and they already come with the lenses. Others range from 6900 - 9900 Yen. If you want to attach the special lens then you need to add 4000 yen to the price of the frames that you have chosen. The service was pretty fast although I did not expect the place to be busy at around 8 - 9 PM. I went back for my glasses the next day because I didn't want to wait. Overall, I would say that this pair is actually a lot better than my previous ones. Cleaning it is easy and it's light so it's not that much of a hassle to wear it. They have magazines on the corner for the bored souls. Ah, but the best thing of them all? After a month of being blind, I couldn't contain my happiness of finally seeing everything clearly again. I can avoid getting lost and I can do people watching again. Oh, well. Goodness me! So if you have problems with your second set of eyes, then I recommend you to check out Jin's. See you guys in my next blog!Here's my new baby with my favorite coffee.Here's a link of their website if you want to check out their locations and frame designs.
ricecooker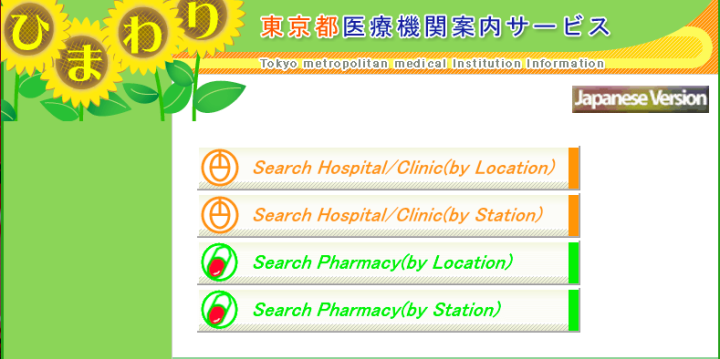 A One-Stop Site for Medical Services in Tokyo
Japan is a wonderful country to live in, as you really get to experience all four seasons. The tough part, however, is that your body has to deal with the changes in climate. Generally, it's hard enough getting sick, more so if you live abroad and you have to find a way through language barriers. Health is of prime importance and it's best to have regular check ups, too. It can be tough finding a clinic with staff and doctors that can communicate effectively with you, especially since most services in Japan are, well, in Japanese. Luckily, there's a website that serves as a search engine for your medical needs, may it be hospitals, clinics or pharmacies.It's pretty neat because you can dig into specifics. You can indicate which station or location you would want to look into to make your trip to the doctor convenient. You can even state which language you prefer.And select which type of medical help you need.You can find the website here! Stay healthy, everyone! Was this helpful? Tell me what you think in the comments below!
AnnaAbola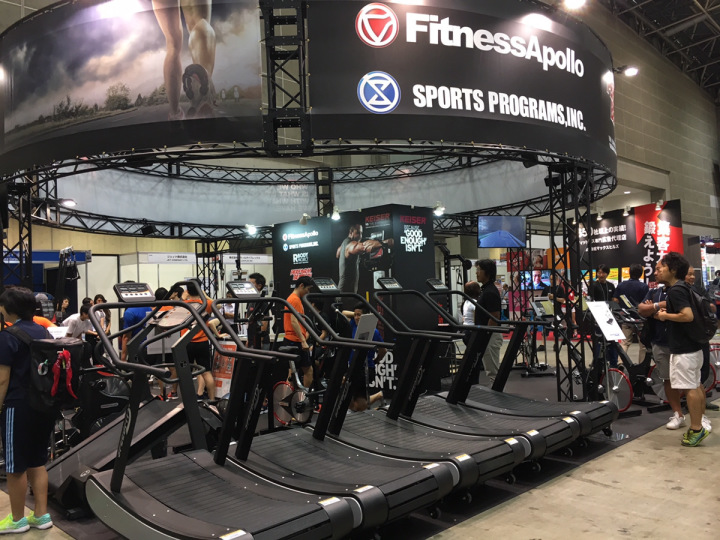 Gym/Workout in Japan
I usually workout in a gym about twice a week and go cycling once every two weeks, for the first 3 years I living in Japan I didn't join any gyms because it is really expensive. Most of the gym cost about 12,000 yen a month, that is about 3 times more expensive than the gym I go to in my home country.At the end, I give in and just join a cheap "Fitness club" where most of the people go there to socialize, old lady walk on the treadmill and do aerobic, you have to signup on a whiteboard to reserve the treadmill machine and other equipment. As soon as the 6 months contract ended I switched to a more standard gym because that fitness club just doesn't have the machine I need and the music from aerobic is too load.Today, I went to Tokyo Big Sight to check out the SPORTECH event, there are many new training machines and bodybuilder there. Since I like cycling, I tested this cycling machine in one of the group demo session. A demo session turned out to be an extensive 10 minutes workout, the demonstrator or should I say the coach didn't talk about the machine at all. After the demo, I didn't have any energy to try another machine.After the workout, I am so exhausted that I went to a booth nearby to get some protein drink, it turns out that protein drink is not for guys no wonder why that salesman give me a strange look.Looking at more machines before leaving.Leaving the event on by way back, the weather is good but a little bit hot.
KevinC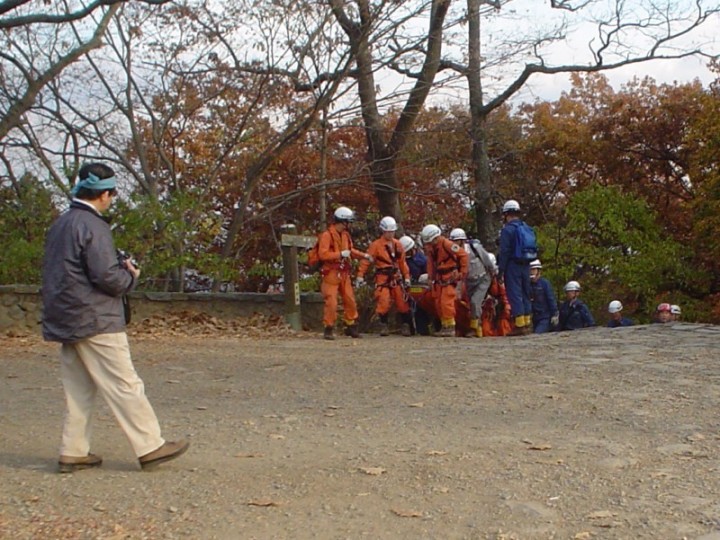 Healthcare for foreigners in Japan
A recent but prolonged illness forced me to cancel much of my plans to travel and study in Japan and remain in Australia for the foreseeable future. Between the surgical consultations and medication, my savings and holiday leave evaporated requiring me to start over again.Perhaps it was fortunate that this occurred in Australia where my wife could drive me to hospital in the middle of the night and explain the situation as I was in no condition to communicate. I would hate to attempt to describe my condition with my limited Japanese, especially trying to mime the symptoms, when I was almost delirious.In Australia, much of our healthcare is publicly funded by the taxpayer – although private health insurance is encouraged by our government's obsession with cost cutting. Due to the tight budget, the consequence with both the emergency department and the hospital stay itself is the approach of "treat 'em then street 'em" - deal with the immediate problem and then as soon as the patient is out of danger, handball them back to their General Practitioner.Should I have fallen ill in Japan, I find myself wondering what the situation would have been. I've known people who visited America and fell ill or were injured during their stay, only to have doctors refuse to treat them because they didn't have the right kind of insurance. Having injured their back, one was required to pay cash upfront for treatment, the other had to administer their own treatment – the family she was staying with were all doctors but couldn't help her, but did show her how to inject herself.Previous study trips I have taken have been to places where comprehensive coverage was available for a modest annual fee with a local hospital, or covered by my own travel insurance for shorter stays – the arrangement being that once I was out of danger, I would be flown back to Australia for the remainder of the treatment required. These have typically been "tourist destinations" and often operated by Australian businesses.I would be interested in learning other people's experiences with healthcare in Japan – how much was covered by different insurance schemes versus how much they were out of pocket, what difficulties they encountered both in communication and if they encountered any discrimination. Even differences in treatment between cities and rural areas.
Erky
Salaryman (in Japan): Panic Attacks
A few years ago, I had short burst of panic attacks (in Japan). The first one went something like this;A precursor - Sitting in a university lecture hall, waiting for one of those JLPT tests to start; the invigilators came in, and doing their best impression of a Nazi said something along the lines of, 'The doors are closed now. Leaving the room before the end will mean forfeiting the exam.', I spent the next 40 mins feeling like I couldn't breath properly. I didn't give a toss about the exam, I just didn't like the thought of not being able to leave that bloody room (at least not without looking like a plonker).Skip forward a few weeks and I'm racing to Tokyo station to catch a summer holiday shinkansen to Kyoto. In the seat and after a minute, I'm starting to feel like I can't breathe. Concentrate on getting to Shinagawa station. At Shinagawa, and I'm feeling worse. Push on through to Shin-Yokohama (15 mins ?). No, I'm in a right state. I want off this train, but I've no clue why. I know the next stop, Nagoya, is over an hour away. I make the decision to stay on and when I hear the doors close, I feel absolutely terrified .. and completely alone. The rest of the journey was spent pacing up and down the aisles, squatting between carriages, and just generally trying to hold myself together. And not cry.I managed one night in a Kyoto hostel. The next morning, back at the station and thinking of trip to Nara, I realise I daren't get on a train. I must have paced a few laps around the station before I gave up, squatted against a wall, and resisted the urge to scream out for someone to help. Nearby is was police box. By this point I think people are giving me funny stares, and I can no longer fight the urge to tell someone I think I'm in a spot of bother (or going mad).I staggered into that police box. I'd thought I might get a suspicious reception, like I was on drugs or drunk, but after stuttering out something along the lines of, 'Sumimasen. Chotto, choushi ga warui!', the officer present gave me such a warm look of concern that the floodgates opened and I turned into a sobbing, hyperventilating mess (although I did still reassure them I hadn't taken anything). Turns out this is what a panic attack looks like. Here's the point. We hear a lot about the pressure facing Japan's company workers. The long hours, ridiculous overtime and unwavering loyalty to the organization. Hell, even the government has had to step in to cut overtime and tell people to start taking more of their holidays, lest they end up in that forest at the foot of Mt.Fuji. But I wasn't a salaryman at my panic attack time, and I was on holiday to boot, about a month of it. I was an ALT, with a company that couldn't have cared less if I was good at my job or not, just that I turned up to work on time and didn't scare the students. To this day, I still can't pinpoint the cause. I'd been in Japan a few years (maybe too many?), but I suppose a bunch of friends had left for pastures new (that I didn't really try to replace), there was the odd relationship niggle (Isn't there always?), a big earthquake, and a crappy salary going on, but nothing that I'd felt was weighing me down. It happened anyway.Why am I sharing this?I know, there's a section of people out there who might react to this along the lines of 'Stop being so bloody wet behind the ears!'. I get that, and this isn't something I'd likely bring up on the dating scene, but possibly the overriding feeling whilst I was losing my sh#$t was the urge to talk to someone. Actually, that's not true, the overriding feeling was that I might die, then was the urge to tell someone about it. And I guess if you're not careful, as an expat in Japan, you can easily find yourself in a position of not having enough people to talk to. So, err yeah, learn that! A quick footnote; Where did I get help?I went to an English speaking doctor, one from back home. The clinic was in a posh part of Tokyo and was vastly over my budget. Still, it just felt accessible. We had a couple of sessions, talking things over (he wanted me back for more, but the wallet said no). And that was that. Exercise, friends, stop bottling stuff up, get out of that job that's making you miserable, sort out that relationship … become a salaryman and work stupidly long hours!! The solutions are different for everyone, I guess, but in a small way, I hope this post can be a part of it for others. The photo is from Flickr. Moyann Brenn I added the frame.
SalarymanJim
Hay Fever Survival Guide. Things that help you stop sneezing like crazy.
I didn't know I have allergy reaction for pollen until I came to Japan, I have not idea how that happen.That explain why everyone in Japan wearing a mask, but I hate to wear a surgical mask because after an hour or so it start to get smelly and it didn't help my eyes because my eyes are itchy and watering.Here are some tips that I learned:Wear a good surgical mask or better like the N95 respirators. I am serious, no joking.Use anti-allergic eyedrop, after using this my eyes stop watering.Take anti-allergic medicine, after using this medicine I don't have to any mask and still feel okay.
KevinC