USER BLOG
Join the best expat community of Japan. Now!
Share your Japan experience

Create blogs/Join the Q&A

Earn points and get rewards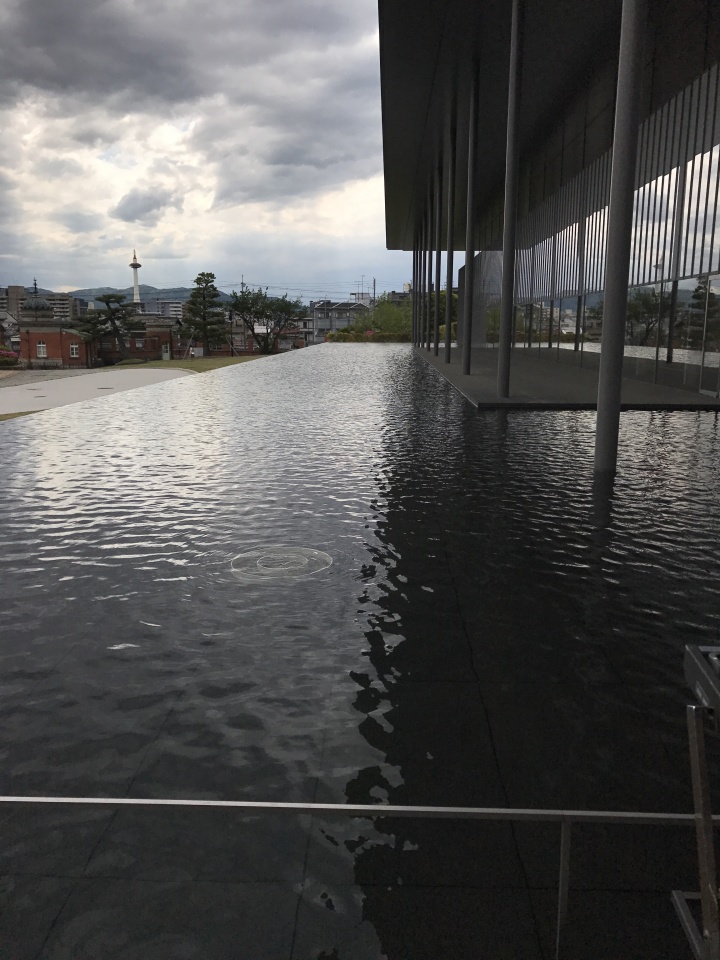 KAIHŌ YŪSHŌ-KYOTO NATIONAL MUSEUM
A week ago I decided to go to see the exhibition of the famous Japanese artist Kaihō Yushō at the Kyoto National Museum. If you're thinking 'Who's this artist...?'Kaihō Yūshō was a Japanese painter of the Azuchi–Momoyama period. He was one of the most famous and important Japanese artists of this period. His Kanō-style screen paintings are notable for their graceful lines and brilliant colour harmonies, qualities that influenced later artists.It was a great surprise! It was the first time for me to see paintings of that period.I paid 1500¥ but they were willingly spent, the museum is very spacious and the paintings were wordenful.The exhibition celebrated the Kyoto National Museum's 120th anniversary with a showcase of 70 of Kaiho's works, including new discoveries, historical documents and a room dedicated to his paintings of dragons. There also was a room dedicated to the visitors and we could paint with traditional brushes and see how difficult it is to draw perfect lines that emanate the right depth and dynamism. It was a beautiful experience and I highly recommend that museum that always offer amazing exhibitions.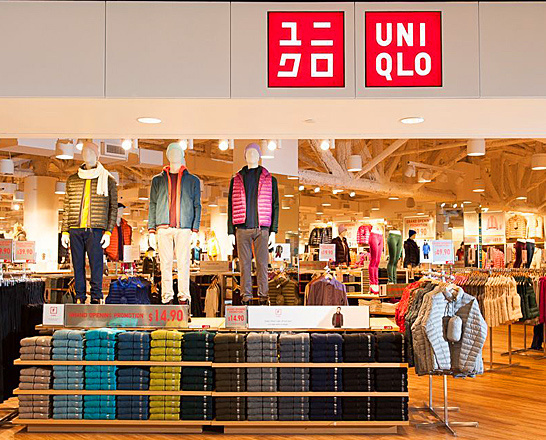 THINGS TO KNOW ABOUT JAPANESE FASHION!
In Japan one of the first things that you can notice how well everyone here is dressed.There is a certain refined quality to Japanese street fashion, despite the fact that it is very similar to its western counterparts.Many classic western fashion brands are available in Japan, such as H&M, Zara, Nike, Forever 21, along with higher-end brands such as Armani, Louis Vuitton and Ray Ban. Of course, the Japan-original brands and fashion are still selling a western style, as the typical western dress-code has been dominant globally for a long time, but these brands seem to sell earthier tones which rings through to the basis of natural beauty in Japanese culture; embracing natural imperfections as a beautiful occurrence, founded in the deep animism of Japanese culture.Perhaps the most famous Japanese clothing brand is UniQlo. UniQlo is very cheap, very diverse in products, and quite common. It is the IKEA of clothes. . Perhaps the words I would use to best describe the brand are "neat" and "subtle". Everything for sale feels very presentable, yet quite relaxed. UniQlo even offers to tailor the garments to assure that they fit, which is a step far beyond most western counterparts.There is a sister company to UniQlo known as GU. GU is generally cheaper for the most part, and many designs are very similar. Perhaps the only downside is that I have been told that the quality is not as high. The two stores are often sat side by side, and so a comparison between the two regarding price and durability should be quite easy.I was also recommended to try Urban Research, and it was really nice. If you plan to really just splash out on Japanese fashion, then stores such as Urban Research will be perfect for you; these places have a great balance of elegance and local style, not dissimilar to a Japanese version of American Apparel.Another thing that changes the sense of style is the injection of traditional clothesin Japanese fashion. In many cities –especially Kyoto – you will see people wearing hyper-Japanese Yukata and Kimonos (robes) throughout the year, and they will shuffle through the street on their Geta (wooden sandals), but these clothes don't really mix too well with western fashion, and so it is a general choice of wearing fully traditional robes, or wearing something else.However, there are still a couple of traditional Japanese fashion clothing items that will change up the style entirely. That includes Tabi (socks with toes), Jika Tabi (boots with a toe space) and Hakama (broad-legged work trousers). Though these were once the sign of field-workers and labourers, and are still worn diligently by both, there seems to have been a fairly recent revival in their popularity, especially with Hakama, which I have often mistaken for a skirt at a long distance. They are unisex, and somehow have a strong masculine aspect in the shape and connotations of laborious jobs, yet an equally feminine sense in the flowing, skirt-like material. For women, I have noticed a stronger sense of using earthy or pastel colours, while men seem to go with blacks, blues etc...From personal experience, the best option for shopping has been re-use stores. These second-hand shops are much more likely to have the correct size for things such as trousers and shoes, as other gaijin sell them as they move around the country.Like in the west, re-use retro is very fashionable, and you will see many people wearing vintage denim, American university sweaters or letterman jackets.The odd thing about the second-hand shops is the price range. One store may sell something for 300 yen, and the same store in another city may have it for 1,500 yen. This probably depends greatly on the general price of the city itself. This is a case where hunting around can really save you some money.Shopping in Japan also includes very specific stores for certain fashion items. Want a hat? Go to the hat store. Want a handbag? Go to the handbag store.On the topic of handbags, you may notice a lot of men carrying what may generally be perceived to be a handbag in the west. Even the relatively masculine guys will carry them, and it may seem a bit odd, but I imagine that they are generally quite useful. However, I think it is unlikely that this fashion will be spreading to the rest of the world anytime soon.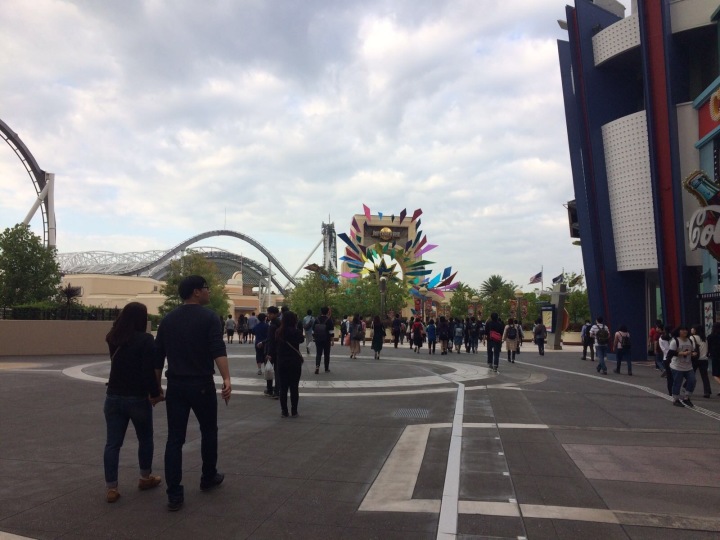 UNIVERSAL STUDIOS
Universal Studios is an amusement park located here in Japan, Osaka. Is easily accessible by train so u won't become crazy to find that because the train will take you exactly at the place. The ticket is not that cheap but if you want to visit Osaka I recommend you this place. Is amazing and if you like Harry Potter... oh my.. You really have to visit it! It's a place for children but also for adults, there are an infinite variety of games, from Jurassic park to Minions World, to Hello kitty's world but also things like Horror movies and horror games, The Wizarding world of Harry Potter.. (my favorite) etc...Entertainment is ensured, there are shows at every hour in every part of the park, parades on the streets and the staff is always present to help you.I loved this place but if you want to go I advice you to go there one hour before the opening because is always full of people, and if you can, go on week-days so there will be fewer people in line...!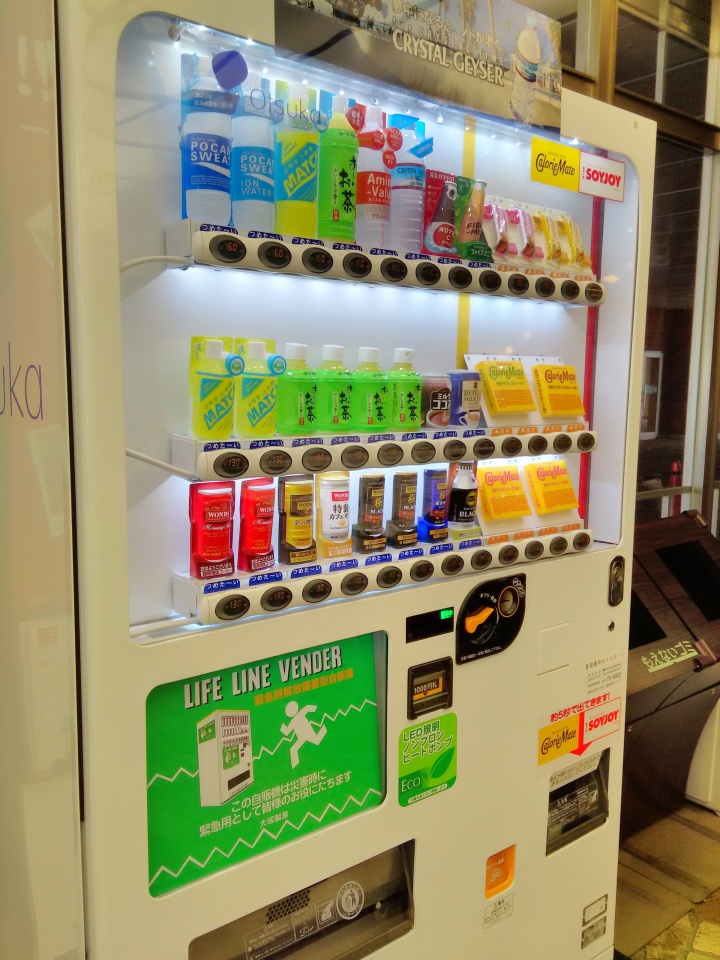 Life Line Vender: emergency vending machines
I was wandering around Gifu JR station and I saw this intriguing vending machine that has an eye-catching sign. Take a look:It sells the usual drinks and some energy bar if you're in for a quick snack. Nothing special, right? But did you notice the green sign? "Life Line Vender""This vending machine will provide necessities for everyone during a time of emergency"So I guess if there was a major earthquake or other disasters, people stuck at the station can come here and this will unload all its drinks and food for everyone to live, for free, I assume!Thanks in advance, Otsuka Med Supplies.
Jackson
English-speaking Dental Clinic in Fukui City
Last weekend, I had a dental emergency. My level of Japanese is just enough to set an appointment, but definitely not enough to understand any medical procedure (I had to google what "gums" were in Japanese). Hayakawa Dental Clinic is a rather big clinic with 3 attending dentists and a lot of dental hygienists and assistants. Initially, I had an appointment for a week later because the clinic is a little busy. But the pain became unbearable a few days after I set the appointment. I asked a friend to call them and tell them that I had an emergency. So I came just before clinic hours started just in case they could accommodate me. The staff were patient, treated me as if I had an appointment, and one of the dentists was able to accommodate me. I had an X-ray taken, my tooth cleaned, and my situation explained to me. The dentist I saw could understand English, and could also speak basic English. The assistants spoke Japanese, but were very gentle and used signs to explain whatever I couldn't catch. I am very grateful !
namakemono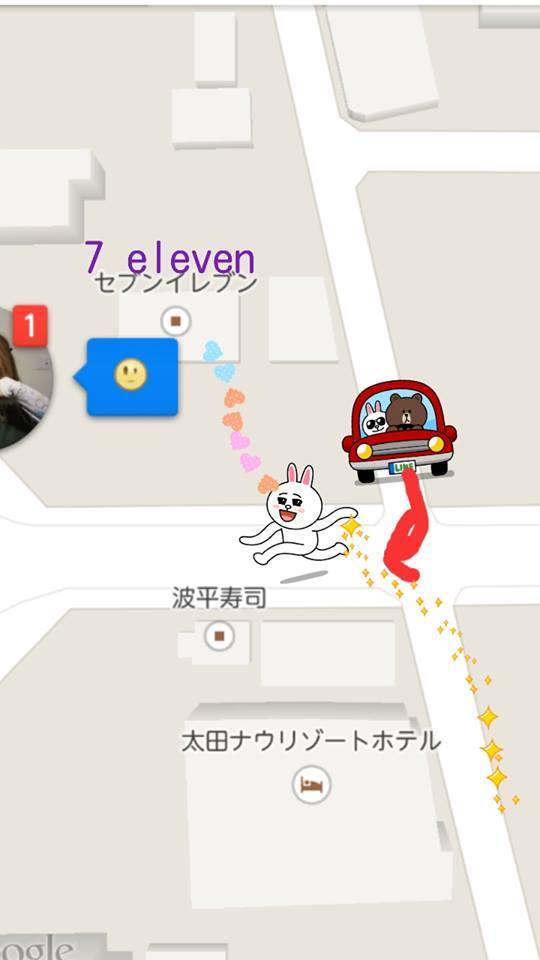 Hit by a car, Part 1
There are a few things in my life that I regret happening. Some of them were my fault and completely preventable. But others, nothing could have been done because they were totally out of my control. Two years ago was one of those things. I was pregnant at the time with my son. The clinic where I eventually gave birth had asked me to come in so they could test me for gestational diabetes. I'm going to pretend that it is something everyone has to do,not that I was being singled out for being overweight or anything *coughcough*. I mean, I had no symptoms and it wasn't part of the standard testing that comes with pregnancy, but let's just leave it as concern for my health and the baby's. In order to test for diabetes though, the doctor needs to know how much my body processes sugar in a set amount of time, and to get a good reading, I would need to be on an empty stomach. So the night before, I had an early dinner and then no breakfast the following morning as I checked into my 9 am doctor's appointment. They took my blood and everything was ready to go. I downed a bottle of sugar water, then sat in their overly crowded waiting area for an hour until my second blood check and another bottle of sugar water. Then another hour long wait until the final blood check and I would be deemed ready to go home. Now seeing as I was rather pregnant at the time, and all I had had for the past 17 hours was two bottles of sugar water, I was rather famished. I ended up fainting during the third and final blood draw. Another wait in the sitting area to be sure I was ok to go home, then finally after almost 2 and a half hours I was free to go! And eat! It was about a ten minute walk to the train station and along the way there was a 7 eleven. Thank you Japan for convenience stores everywhere. All I could think about was an onigiri and then getting myself somewhere for a good lunch. I never made it to the Seven-eleven. Just as I was crossing the street, a guy hit me with his car. My bum broke his right headlight, and my upper torso slammed onto the hood of his car. I slumped to the ground. After doing a mental assessment of whether or not I was ok, I turned my attention to the driver. I was flabbergasted. The guy had been stopped at the intersection before I began to cross at the pedestrian crossing. It was mid-day and I am an oversized pregnant foreigner. I stand out. There is no way he did not see me unless he was looking exactly the opposite direction of the way he was driving. Angry, I just started lecturing him in English about looking where the f* he was going….yadda yadda yadda. After figuring out I was pregnant, he helped me to the sidewalk where I yet again go faint for a few seconds. Was it shock, or hunger, I will never know. But the driver, in complete shock and dumbfounded as what to do, did the right thing and asked me what he could do. What was the one thing on my pregnant mind. I asked for him to buy me an onigiri from the corner store. After getting him to call me an ambulance, a passerby stopping to help out called the police, and I got me an onigiri! Well, two infact, and a bottle of water. But just then, the ambulance showed up and I was carted off, around the corner and back to the clinic i had just spent my entire morning. At some point I had texted my co-worker, getting her to contact my school and my husband. The clinic strapped me to the baby heart monitor and I got another ultra-sound, showing him flipped over and snug on the left side of my abdomen and sleeping. It was almost like he had run away from the impact inside my womb. And then I waited for my husband. To be continued...
edthethe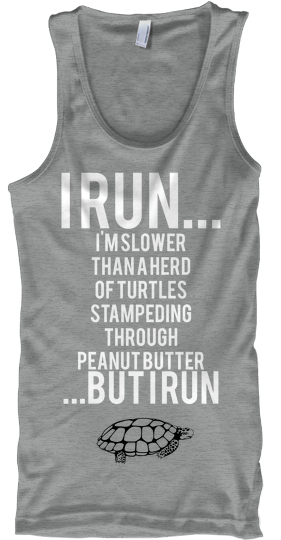 I used to run...
I used to run. I used to run two hours nearly everyday along the river by my old apartment. Before I met my husband,I ran anywhere I needed to go and could get to on foot. This was not something I would have ever done in my home town. For one, even if I ran for an hour from my highschool home, I'd never reach anything more than a gas station or cow pasture. But also because the idea of someone seeing my sweat dripping, red face huffing along the side of the road terrified me enough to stay inside and watch tv and eat microwave popcorn instead of even think about exercise. Moving to Japan gave me a new perspective. Long out of high school and far from the kids who spat at me during p.e., I was finally in a culture that embraces sweat. The students I taught at school encouraged me to get out and move. They were ecstatic that I was red faced and out of breath when I accidentally ran into then on my runs through the neighbourhood. It was a very different cultural perspective on a plus sized woman tackling her own body. Running gave me inner strength I never learned was there, because the mentality I was brought up with taught me that if I was big, it was my fault, and therefore I was too weak to do anything.Japan taught me that I am strong enough to pull passt my weight and keep going.But I can't run like I did back then. I've also learned something else while here. That my running was actually destroying my body. Due to an injury to my spine, my body secretly started to degrade as I started to feel stronger inwardly. As I lost weight, gained confidence and looked better, I felt more pain and fatigue than ever. This is an actual image of my spine. One of my discs has all but withered away. Running for exercise, for strength, is not possible anymore. It's now time to focus on gaining real strength in my muscles. After injury and pregnancy and being hit by a car, giving birth, breaking my ankle and now raising three children, I'm more determined than ever to build myself up. I used to run nearly everyday, but now I'm looking to run every day, head first into my life and tackle my body and all it's problems. I will run every single day, even if my body can't run like it did before. But first, I've got to learn how to exercise, how to strength build, how to fit this life into my life.
edthethe