Sep 1, 2017
Well, it took me just a lunch break to order fly ticket. Next Summer Tokyo - Osaka - Kyoto - Hiroshima and than.....wha t heck is the name...o jaaa ... Fukuoka. Well, this is our another trip and regardless the heat, I must see Hiroshima this time. Anyone would have suggestion which is the best way to move between these Places? Before we used Shinkanzen, that we got as present (oh, I forgot, i am 53, feeling like 22 and travelling With my son, whom is 20, acting like....20...boring). This time I will have to pay for all myself. Plus cat sitting at my hometown Oslo. So, friends, tell me, combination of Train, Shinkazen, bus....I am paying for the ticket today evening, any donation are welcome.
Japan is my passion, I promissed myself I will Return to Kyoto to get the belt for my Kimono. So today is my starting day to plan. What a joy. The trip - 11. - 25.7. 2018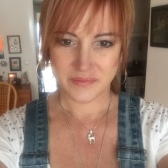 Hi, My name is Zuzana, I live in Oslo, but happened to love Japan. I work work work and doing AirBnb to make Money to go again and again to Japan. Sponsors are welcomed. Oh, forgot, we took Japanese here, do i remember anything. Aho no!
---
1 Comment
Shinkansen will be the easiest way to travel, but if you know a little bit Japanese you can go for overnight buses. Tokyo ~ Osaka - Shinkansen: ~14000 Yen 3hrs - Overnight Bus: begin around 4000 Yen ~ 20000+ Yen [ luxury single cabin bed] 8hrs - Flight: 10000 Yen 1.5hrs If you have a lot of time, go for the bus to save on the accommodation fee.