Jul 13, 2019
Pizza flavored anything has to be a popular flavor. I've seen many pizza flavored chips in Japan, but this flavor in particular spoke to me - Margherita! Margherita pizzas have to be one of my favorites, and when I saw the picture on the package (along with Spiderman), I had to get it. I'm not sure why Spiderman is on the package or has anything to do with Margherita pizza, but the movie just came out! I still haven't seen it, but that was also another reason I wanted to get the chips.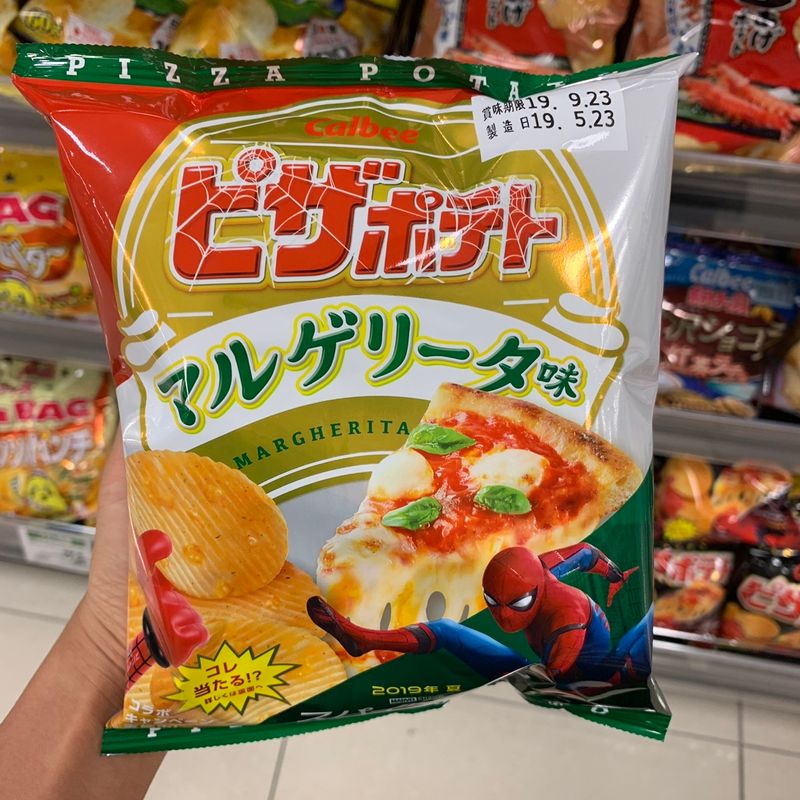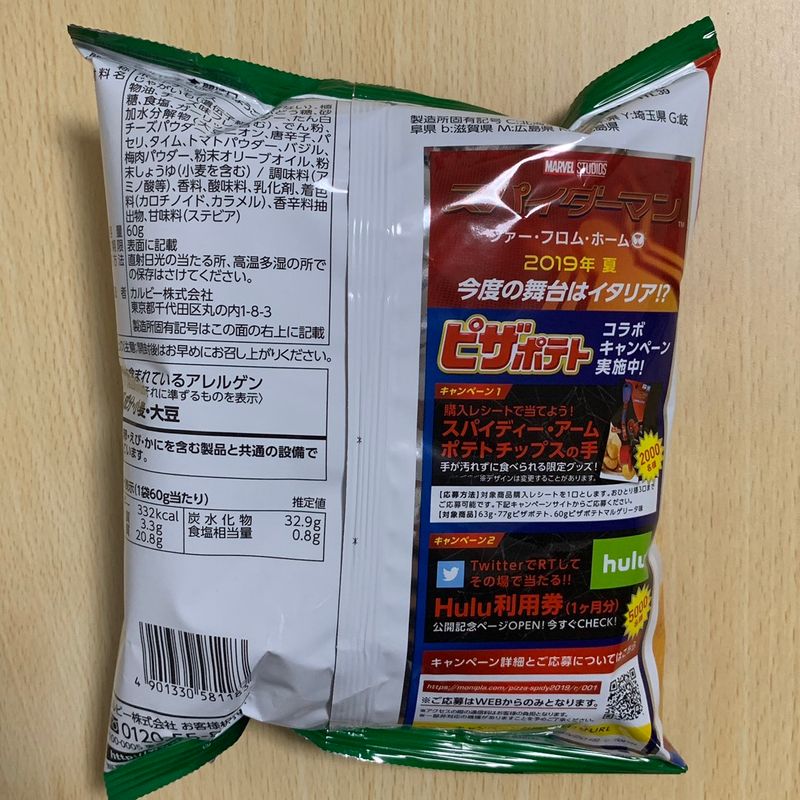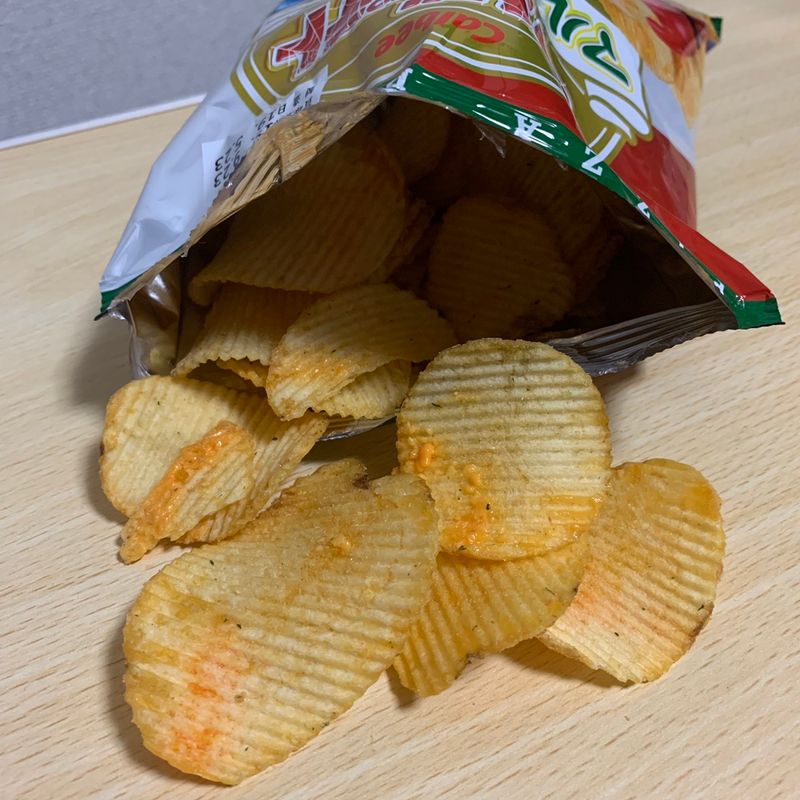 I was very excited to try the chips when I first opened the bag because the the potato chips were covered in cheese. I was expecting to smell more of a pizza flavor when opening the bag, but sadly didn't. To make it even more disappointing, the chips just tasted like cheese. There was no hint of any Margherita flavor! The cheese was yellow and orange when it's usually the white mozzarella cheese. There was also no taste of TOMATOES and basil. I was eating just cheese flavored chips.

As disappointed as I was the chips were decent, mainly because of the ruffles texture. These chips were also a good size, but maybe a bit too big. They should have made them smaller and more bite-size and easier to eat. It was easy to make crumbs since needing to bite the chips in two.

I guess I shouldn't have expected much coming from Japan's pizza flavors. They tend to lack on the tomato sauce for everything. Don't really recommend if you like American-styled pizza flavors.
---