Apr 18, 2019
Calbee is back again with it's interesting, yet awesome flavors. This time I found a familiar flavor, Japan's chili oil called "rayu" (ラー油). For those who don't know what chili oil is, it is a condiment consisting of chopped chili peppers and chili-infused sesame oil. I'm not too sure how other country's chili oils compare (such as China or Korea). It comes in the exact bottle shown on the chip bag or also in just a liquid form without the chopped chili peppers. I love chili oil, whether it's on my gyoza, dim sum, ramen, or even just rice. When I saw the familiar photo of the rayu, I had to get it. Also, anything with a picture of a garlic and chili pepper will definitely catch my attention.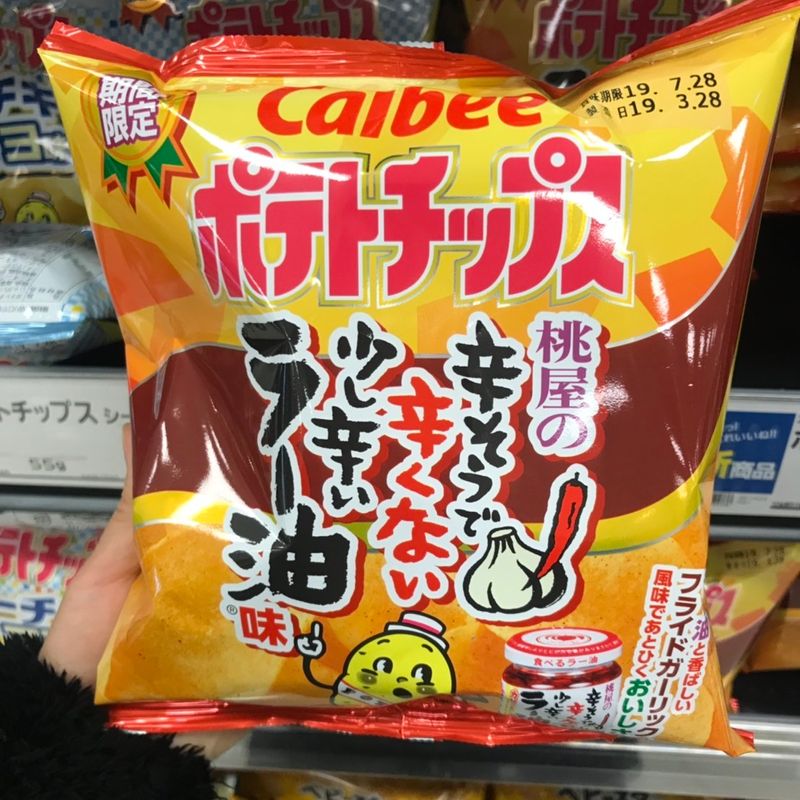 I think the package says that it may look spicy, but it is not that spicy? I'm not too sure, but it is definitely manageable (for those who cannot handle spice).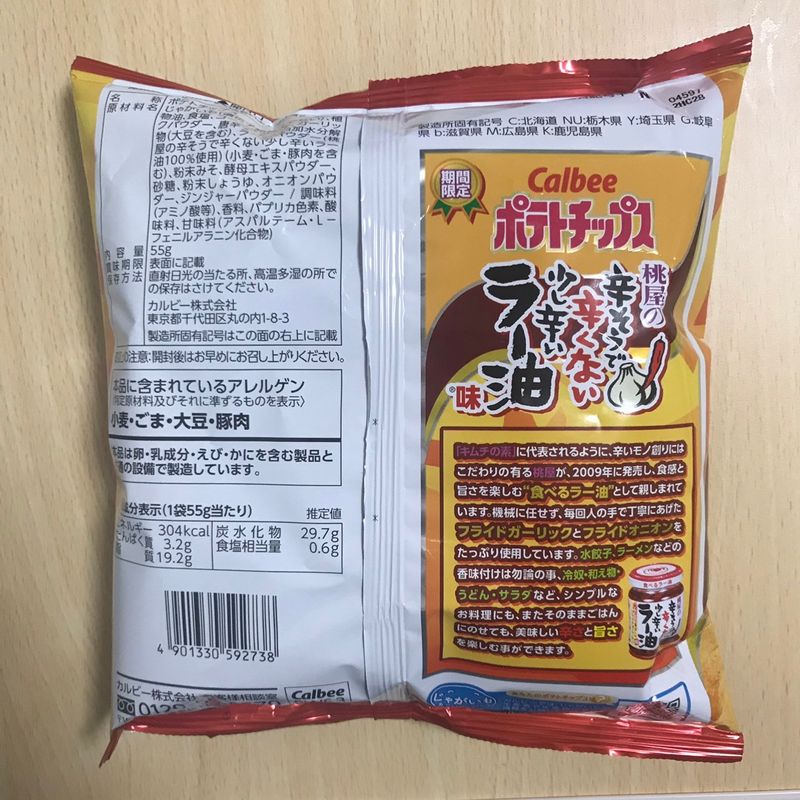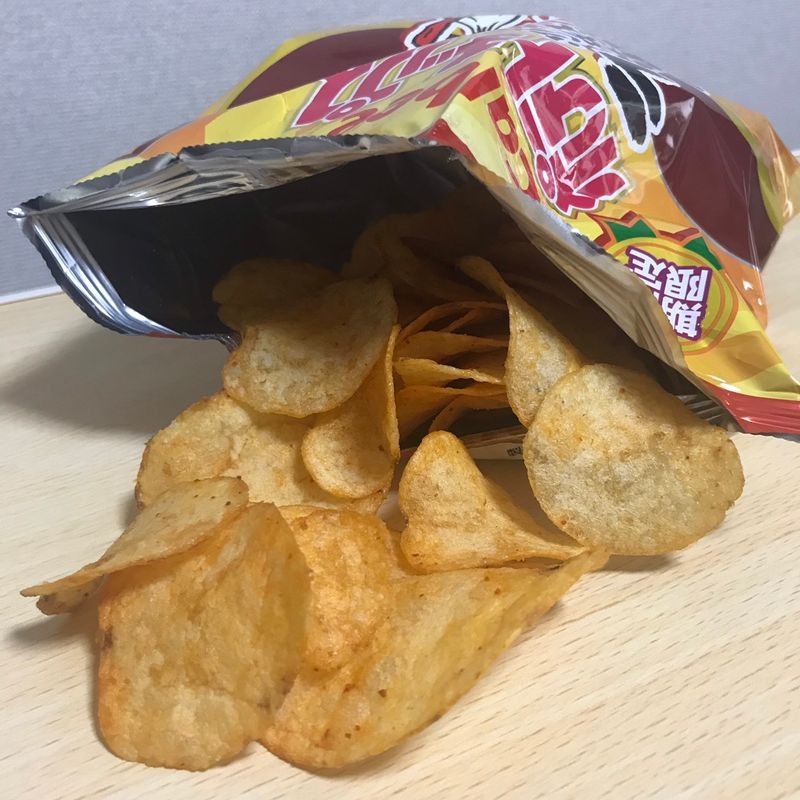 When opening the bag, I immediately noticed how much more orange and reddish these chips were. The picture doesn't do justice, but the color reminded me of Lay's BBQ flavored potato chips (except with chili flakes). One thing I noticed when opening the bag was that I could not smell anything... I thought this was strange, because you would think that chili oil and garlic would have a wonderful aroma to it. I did notice that once I got to the end of the bag, all the smells came to my senses. The flavor of the chips did do justice, although I could not taste much of the garlic, which was probably hidden behind the chili oil taste.
I would definitely recommend these to whoever likes spice or chili oil. You MUST try these for a limited time only!!! Stock up if you can, because this is one of the best flavors I had from Calbee so far!
---