Aug 9, 2018
Gallery - Totoro Cream Puffs
---
Japan is known for their adorable character cafes, and what could be cuter than a character you grew up with? Studio Ghibli films are my childhood, and My Neighbor Totoro is the first Studio Ghibli film I have ever seen by Hayao Miyazaki.
For all you fellow lovers of Totoro (or cute desserts), you must check out Shirohige's Cream Puff Factory located in Setagawa, Tokyo. It's a nice little stroll away from the hustle and bustle of the city. This has to be one of the cutest little cafe's I've seen so far. The cafe serves pastas and side dishes, but my friends and I had lunch earlier, and came here for the sweet cream puff dessert!

Make sure to go early, because by the time we arrived at the cafe (maybe around 2-3pm) only a few cream puffs were left. We ordered our cream puffs downstairs and went upstairs to the cafe for a table. Luckily we didn't have to wait and got sat right away (there are only about six to seven tables). The interior design of the entire place is gorgeous. It had an earthy and nature ambiance.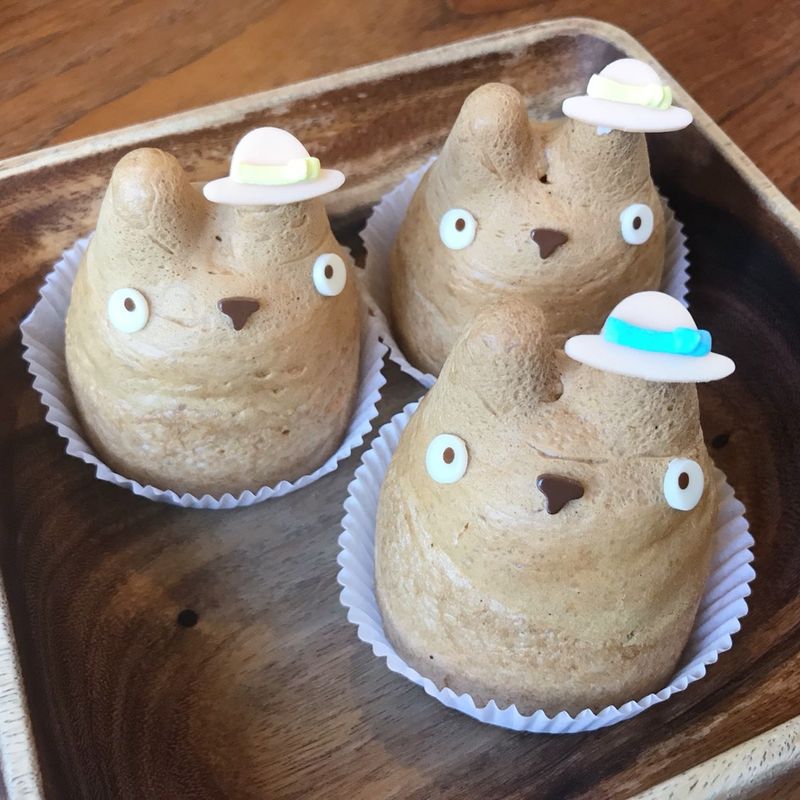 We ordered the last two remaining flavors, which were chocolate and matcha (green tea) with azuki (red beans) filling. When the cream puffs arrived, we could not stop taking photos. I mean can you blame us? Look how adorable these are! I had to take them from every angle. Even this tray it arrived in was adorable.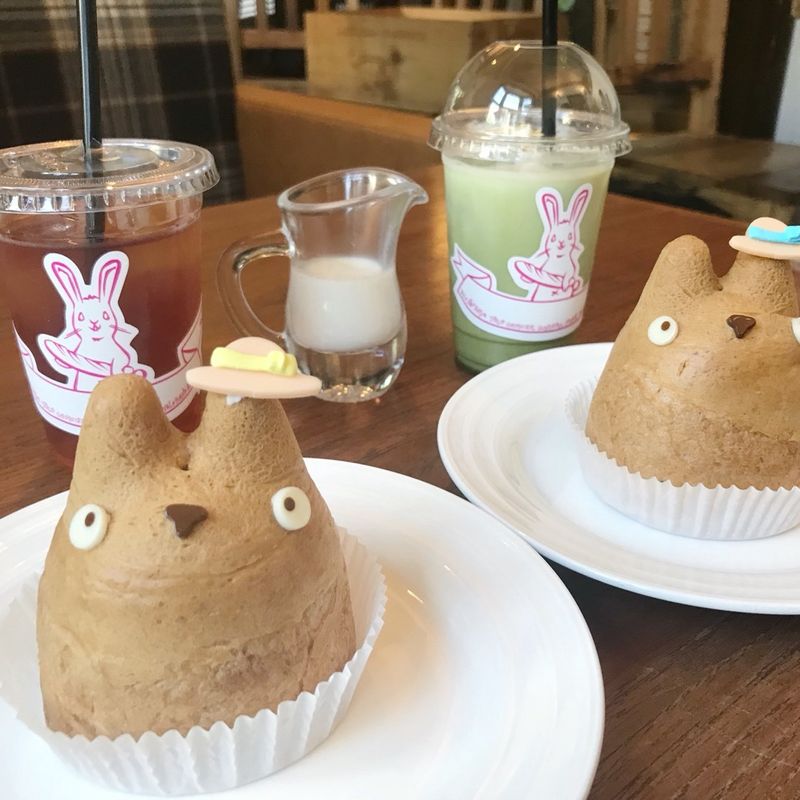 We also ordered some teas and coffees. Everything was too cute to eat... but, eventually we had to destroy the poor Totoros. What I was most impressed was the taste of these cream puffs. Most character cafes only have the look appeal, but the taste does not come close. At Shirohige's, the cream puffs are just as fantastic as they look. The texture and sweetness was just right. Nothing was too overpowering.
If you are ever in Tokyo, and are a fan of cute things, definitely check out Shirohige's Cream Puff Factory! It was way worth the little journey.
P.S. I also found out that during different seasons, they have different fruit flavored fillings! Knowing this will definitely make me come back for another round!
---