Mar 17, 2019
Just like Calbee's Jagariko potato sticks region flavors, I found a potato chip version! This one is the Taste of Kanagawa - Yokohama Tonkotsu Shoyu Ramen flavor. I never knew that Yokohama has their own tonkotsu shoyu ramen flavor, but I'd love to try it next time I'm in Yokohama.
I know they have the Shin-Yokohama Ramen Museum, which is like an entire food court dedicated to different types of ramen around Japan. There is also the Cup Noodle Museum in Yokohama as well. Tonkotsu is my favorite type of ramen though so I was excited to try this!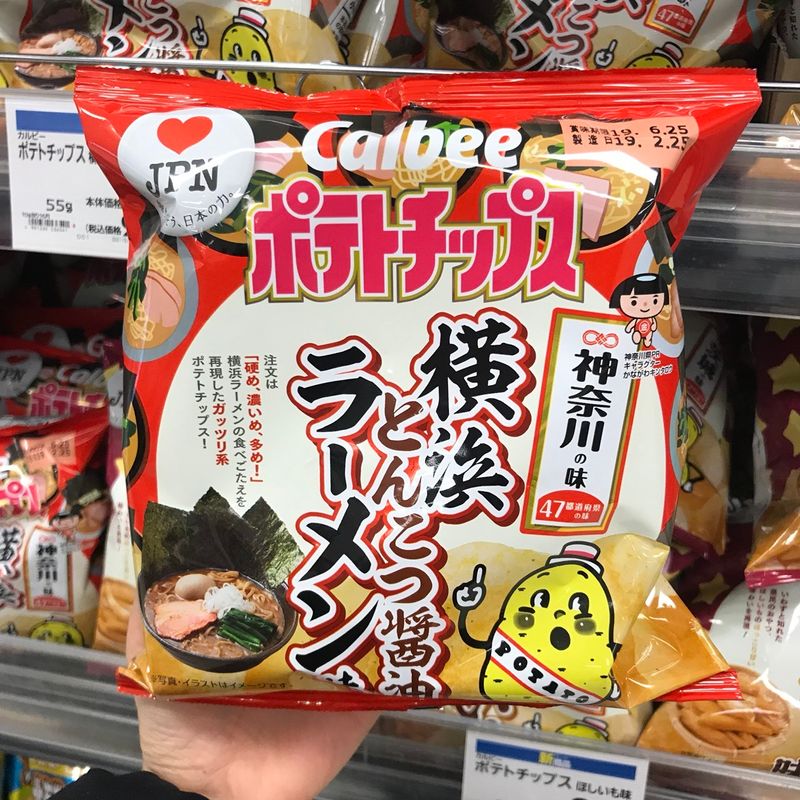 Of course any picture of ramen is a good marketer for me. What can go wrong with ramen?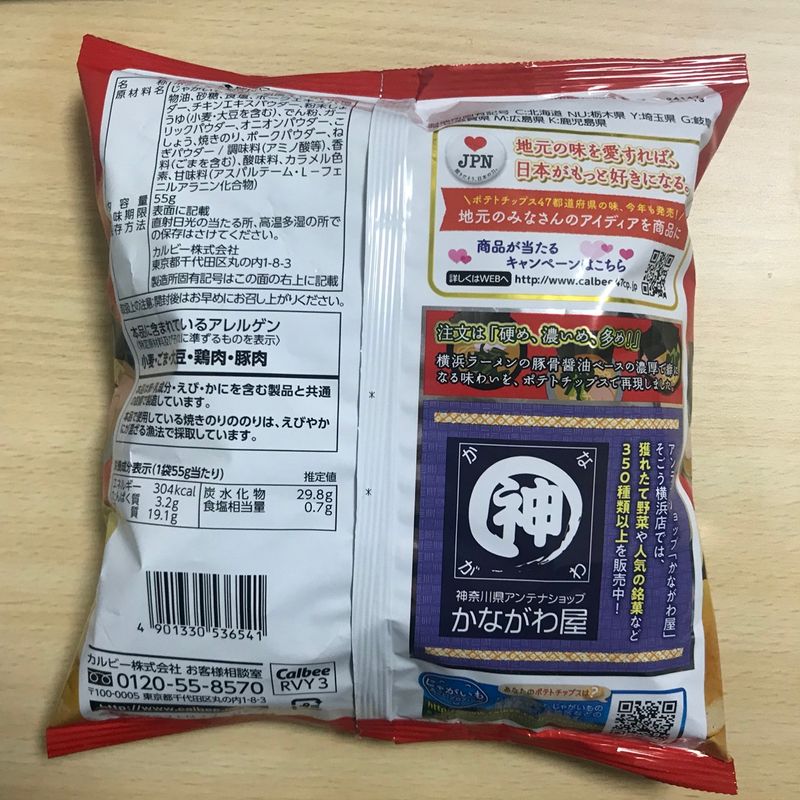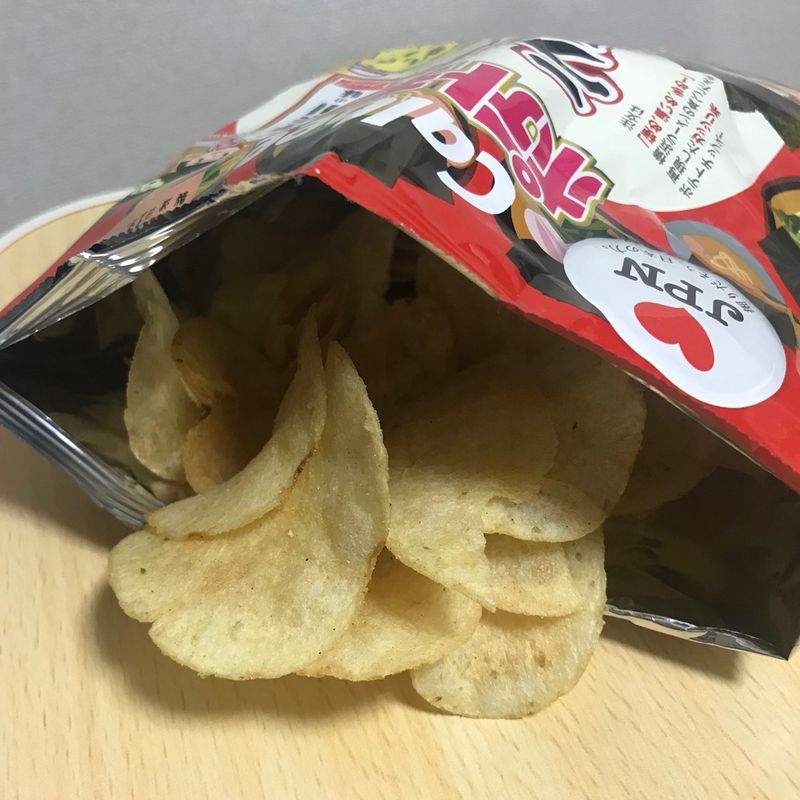 It looks like ordinary potato chips. I was assuming it would be a little darker since it is a tonkotsu and shoyu flavor. The taste was great though. I'm not sure if it reminds me of ramen, however it has a meaty salty taste to it. It kind of reminded me of barbeque chips, but not as sweet. Definitely a must try!
---