Feb 26, 2019
I love anime, and what more do I love more than anime? I love anime x anime. Anime collaborations are my absolute favorite, and to top that off, collaborating with snacks is the ultimate best!
I am always visiting Hobby Zone to check out any new anime merchandise, and I came across this beautiful collab with Love Live! and Granblue Fantasy (I later saw them at the grocery store snack aisle).
To be honest, I gave up watching the Love Live anime, however I am obsessed with their School Idol Festival rhythm game for mobile devices. I recently started to play Granblue Fantasy, since it is only available on the Apple App Store in Japan. And being honest again, I mainly play these games to collect the characters with many different outfits! That is why I needed to buy this wafer that comes with a collectible card.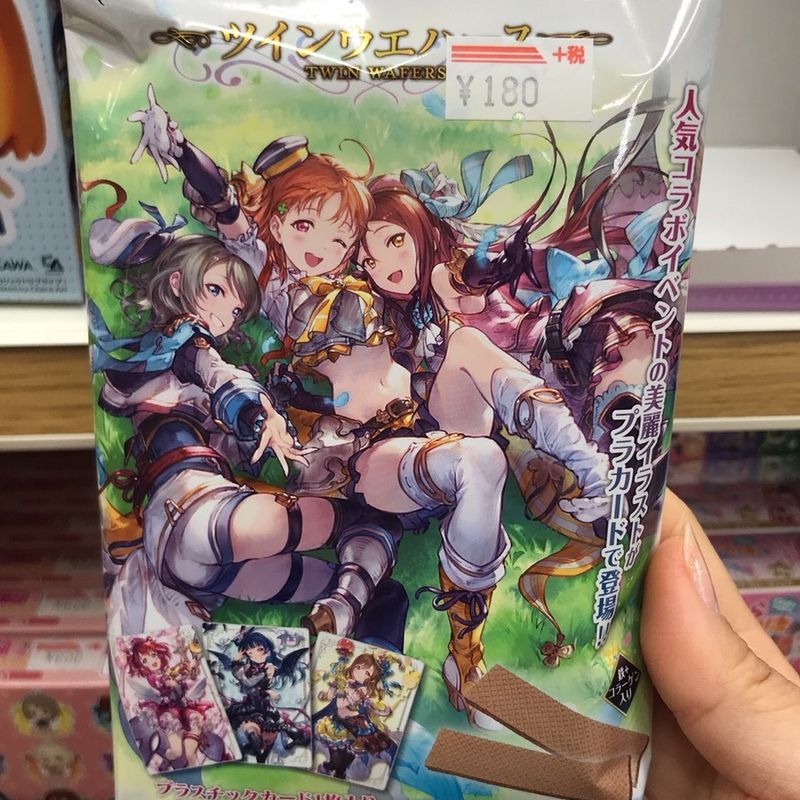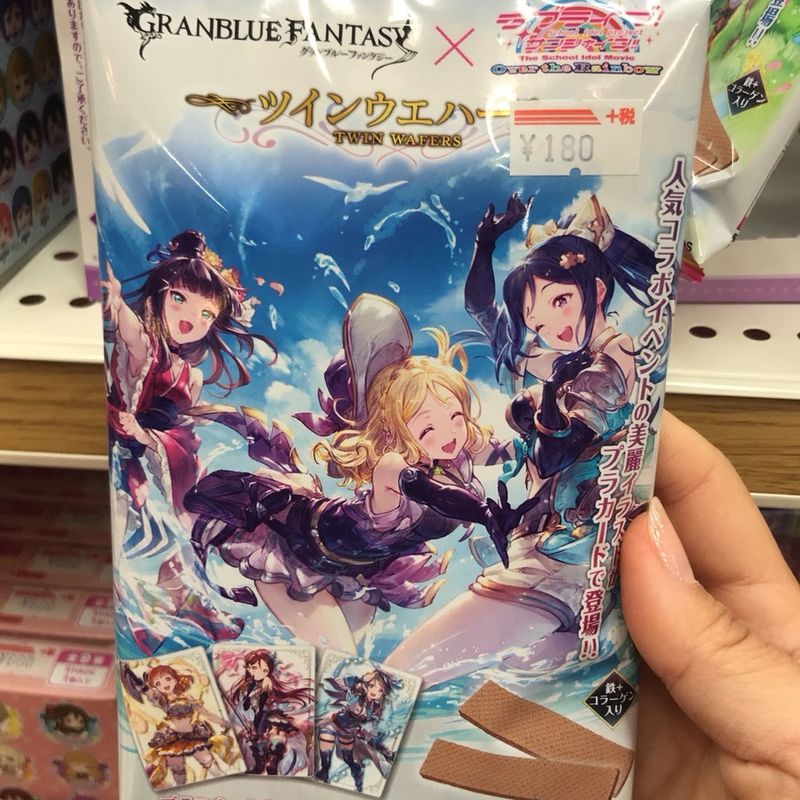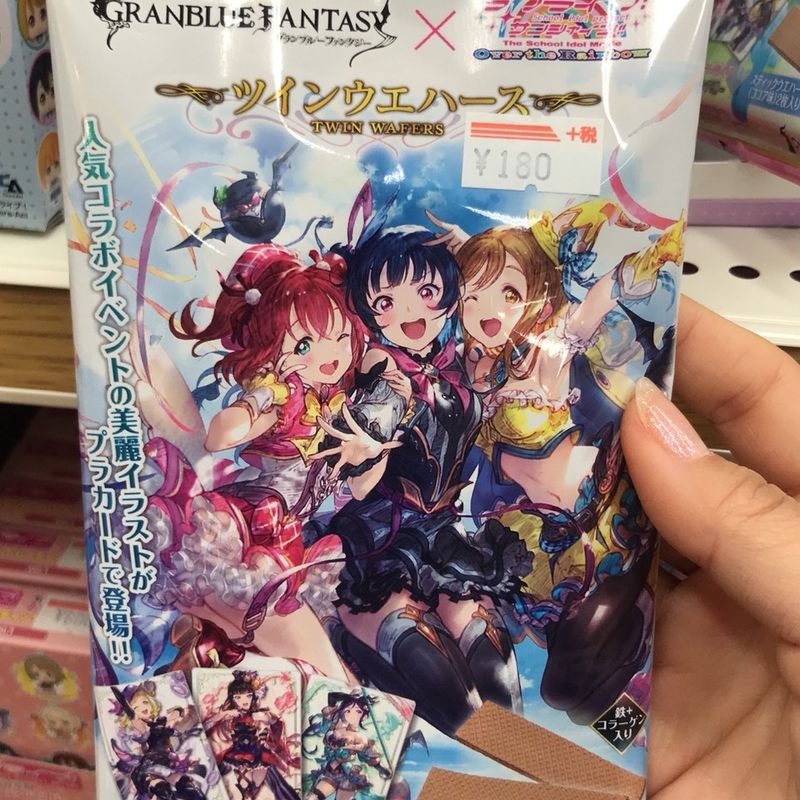 Once again, Japan's packaging always gets the best of me. I had to buy each different design.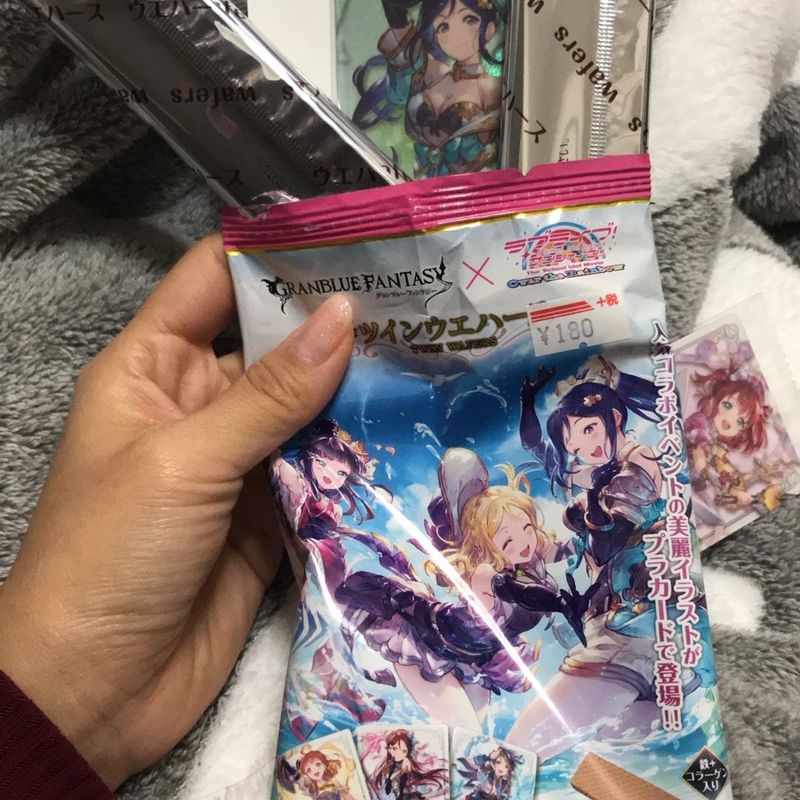 What I liked about this snack in particular is that unlike other wafer snacks that comes with a card or sticker, this one had the wafers individually wrapped, as well as the card wrapped too!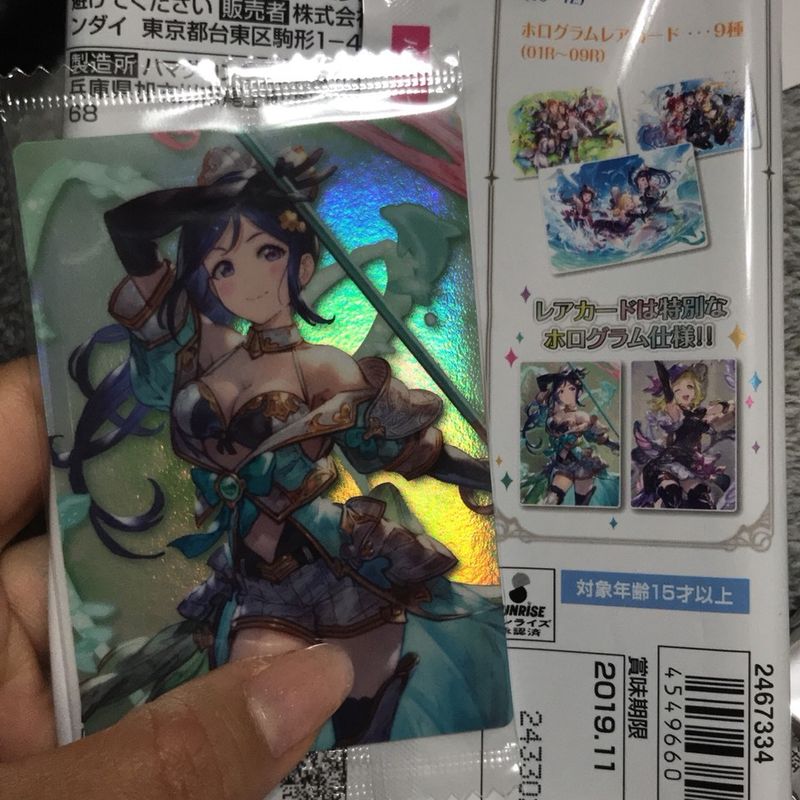 Out of my 3 wafer packages I bought, I was lucky to get a shiny Kanan card.
Since these are close to ¥200 a package, I try to resist buying a lot of them since the surprise can be addicting!
---