Feb 25, 2019
I've never tried Toppo until I made Galentine's chocolates a few weeks ago. I honestly can't decide if I like it more than Pocky. However, one thing I do love is these special flavors. I'm not sure if this Caramel Latte flavor is seasonal or just a flavor that's year-round, but I did just notice it recently. So, I HAD to try it. I'm not a coffee drinker, but I love coffee/ latte flavored things.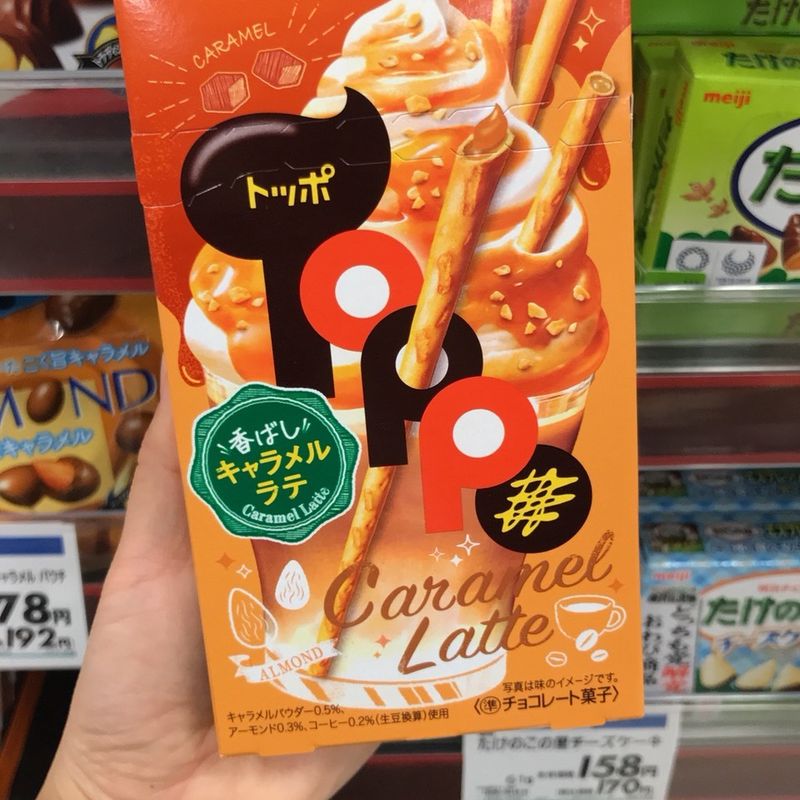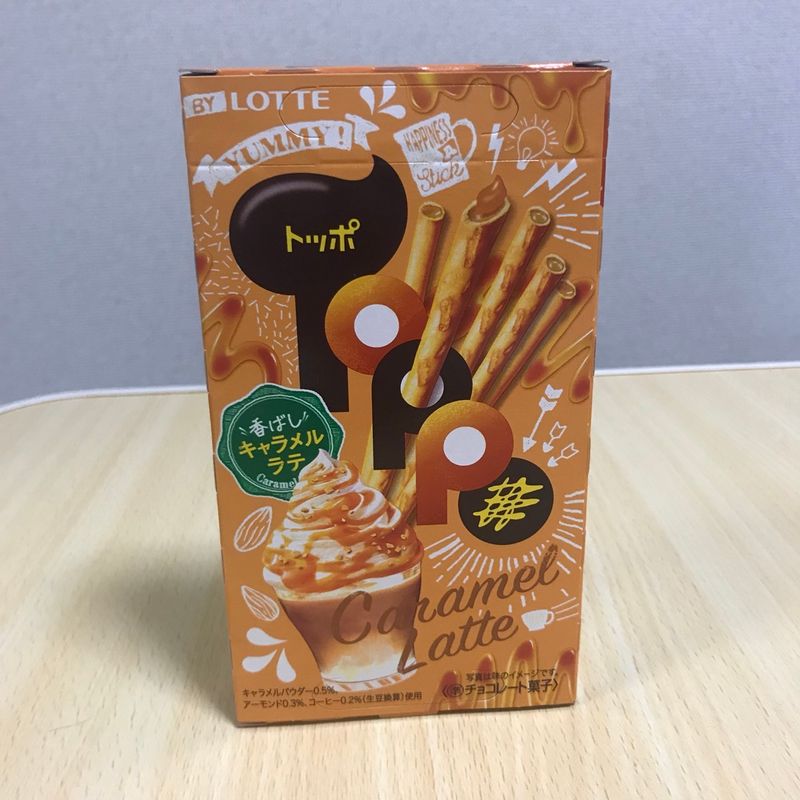 First of all, Japan packaging is always eye-catching. The caramel latte on the cover is what made me buy it.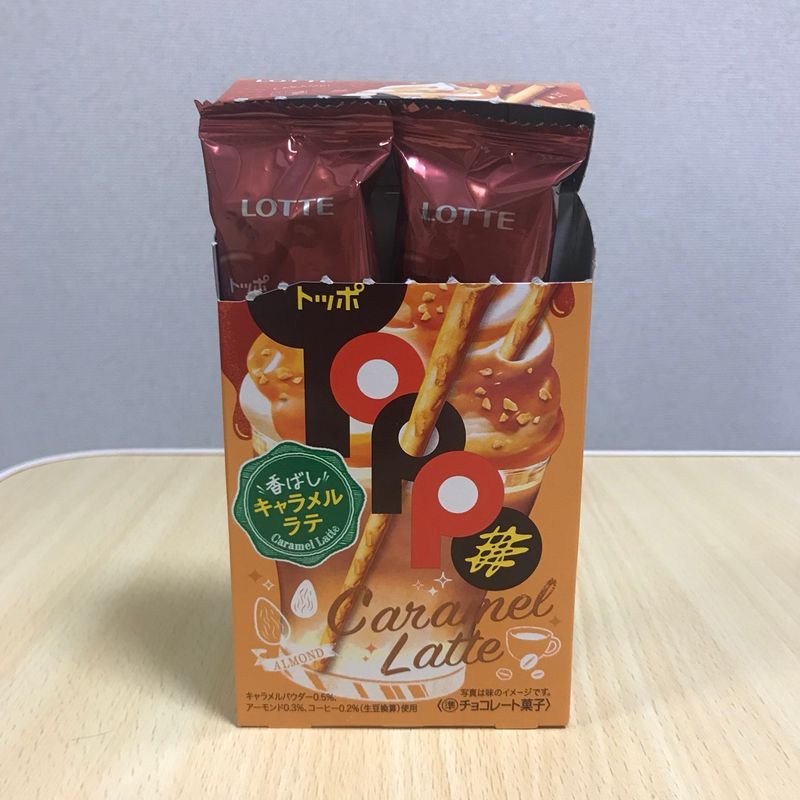 There are two separately wrapped packages inside. The snack monster I am, obviously ate both in a sitting.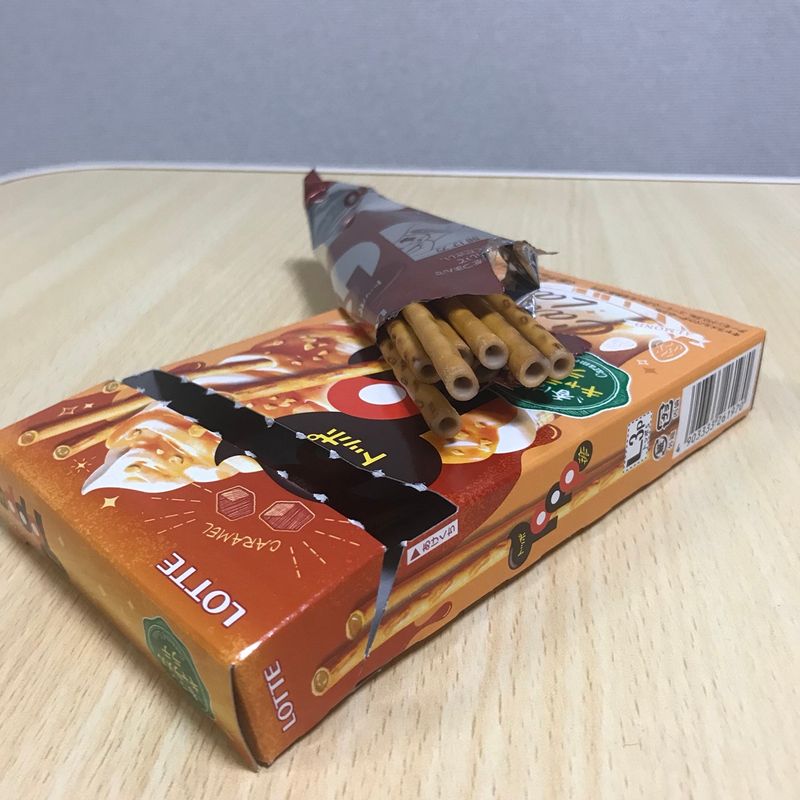 Opening the package, the first thing that caught my eye was the color of the "caramel".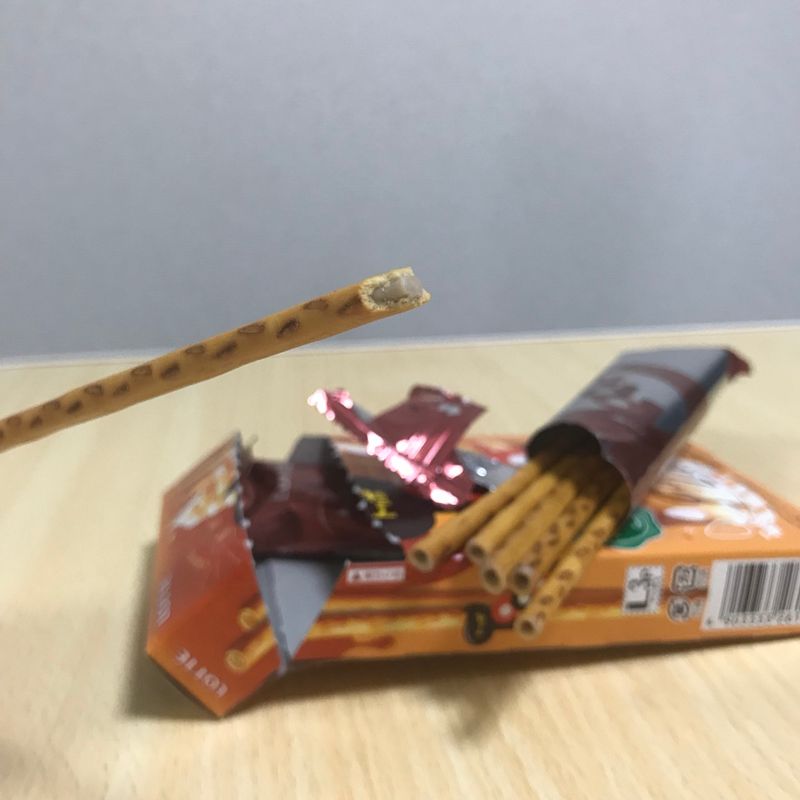 As you can see, it was almost grey color, unlike the appetizing caramel color shown on the box. Nonetheless, the taste was purely a caramel latte, spot on. It was a little too sweet for my taste, so I think eating it with some coffee sounds delicious (even though I'm not a coffee drinker). Also strange, but I think it would taste good breaking it up and mixing it in with popcorn - sweet and savory always wins!
---