Mar 17, 2019
Spring is coming, and the first sign of spring is when every store is bringing out their sakura merchandise, and food! I was walking around my mall when I just so happened to pass by Mister Donut. If you haven't tried their donuts before, they are known for their "Pon De Ring", mochi-like donuts! Previously, they had a huge Pokemon collaboration when Let's Go Pikachu and Let's Go Eevee came out.
For some reason, (I think because I was taking pictures), that a huge crowd came to check out the sakura themed donuts too. I remember when Mister Donut had a huge line for the Pokemon collab too.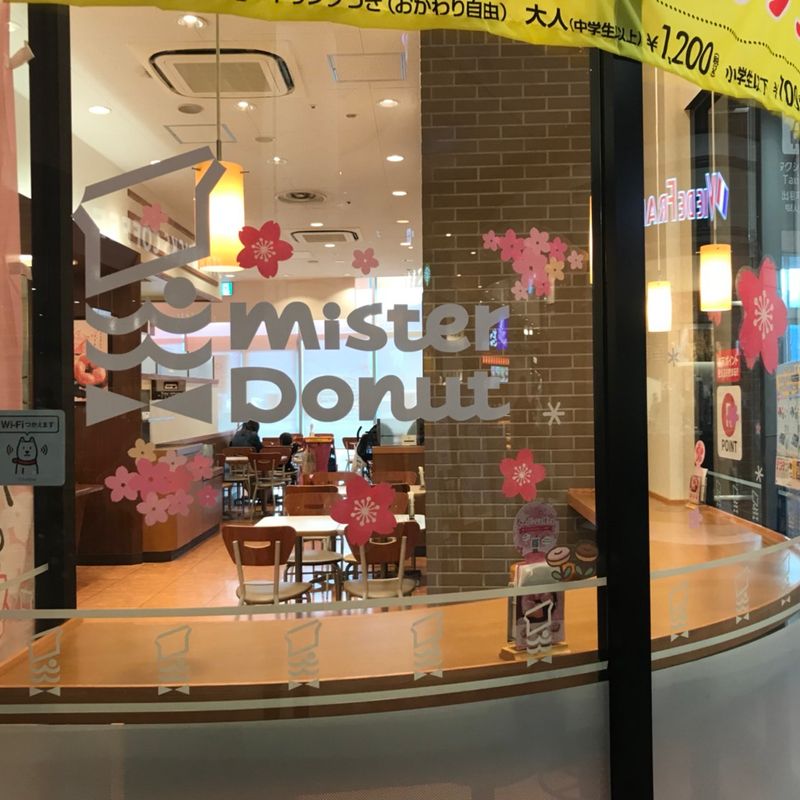 Their windows were decorated with cute pink sakura flowers.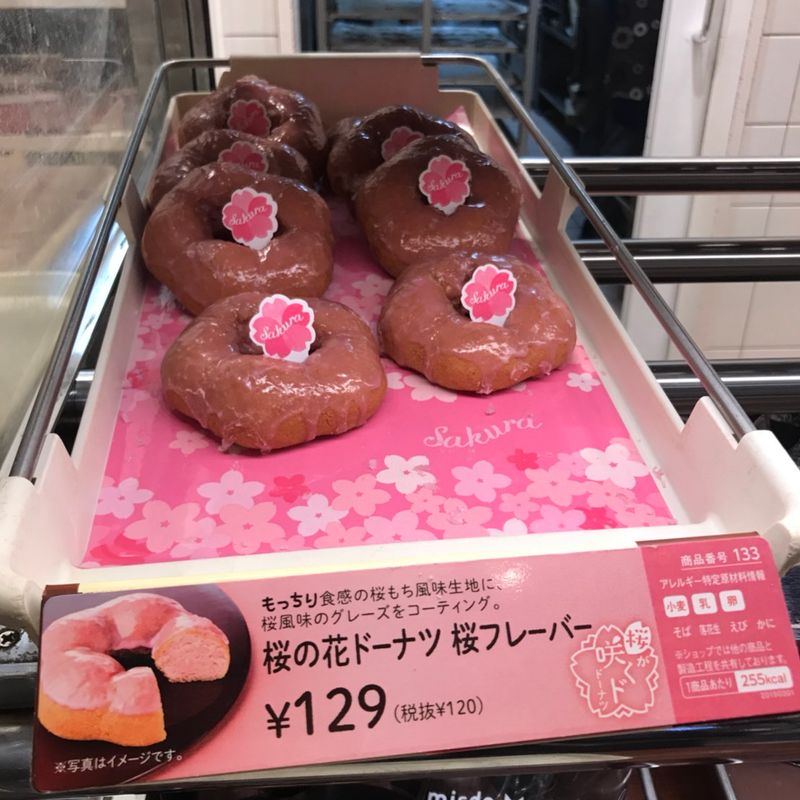 Sadly, at the time I went, the only sakura themed donut that was available was this one, which kind of had a sakura looking shape. Immediately after, I was at the register, they were adding another batch of freshly sakura themed donuts that I missed a chance of taking a picture of.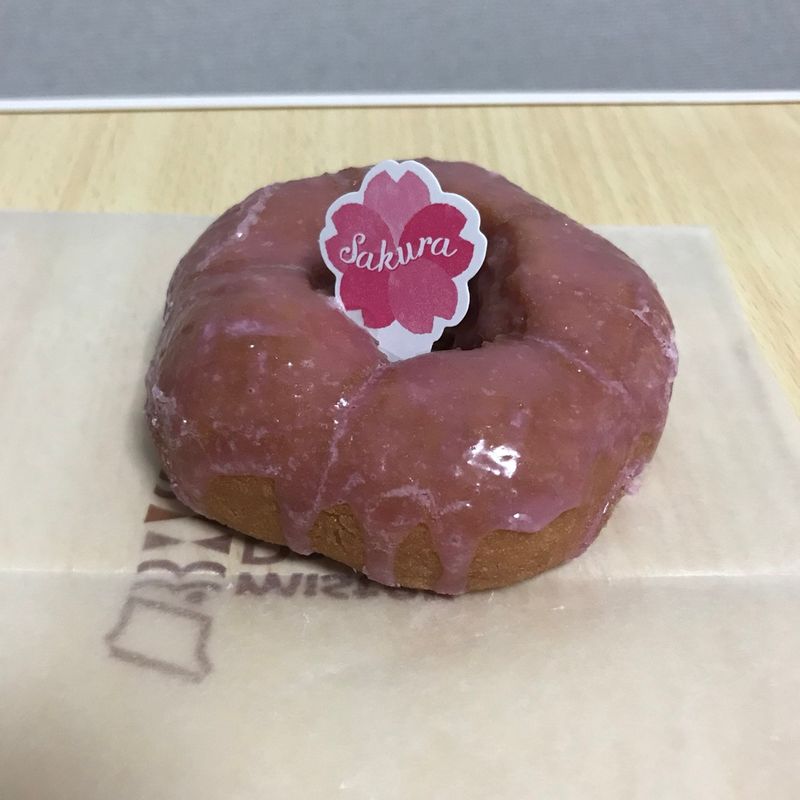 This sakura donut was glazed in a pink sweet "sakura" flavor. I'm not sure what sakura tastes like, maybe I'll have to try some when they start blooming haha jk.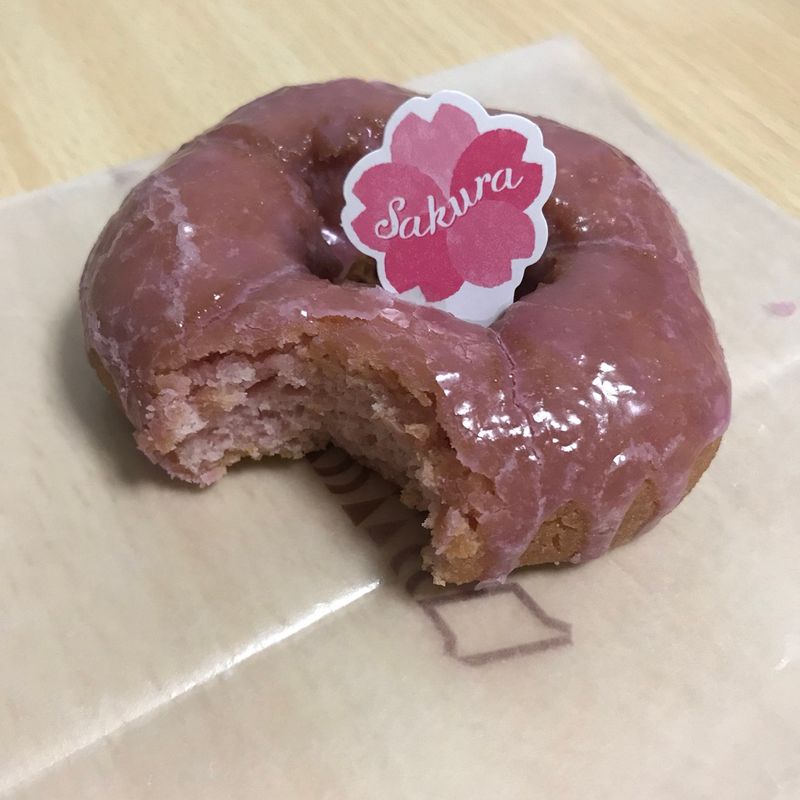 After having a bite, the texture was not like their usual Pon De Ring mochi. It was more bready? I'm not too sure how to explain it, but I did enjoy it. This was probably one of the first donuts I tried that was not their Pon De Ring mochi donuts. Next time I want to try their other sakura themed donuts. Mister Donut always impresses. I can't wait for what theme they have next!
---