Jun 11, 2019
Wow, okay I've mentioned before how much I love Baby Star's DODEKAI ramen noodles. It is the one snack I buy week! This time was the first time I have seen a special limited flavor!!! It is Curry House CoCo Ichibanya's Katsu Curry flavor!!! I was so excited to try it, but at the same time was a little hesitant. Actually, what could go wrong with curry flavored ramen chips?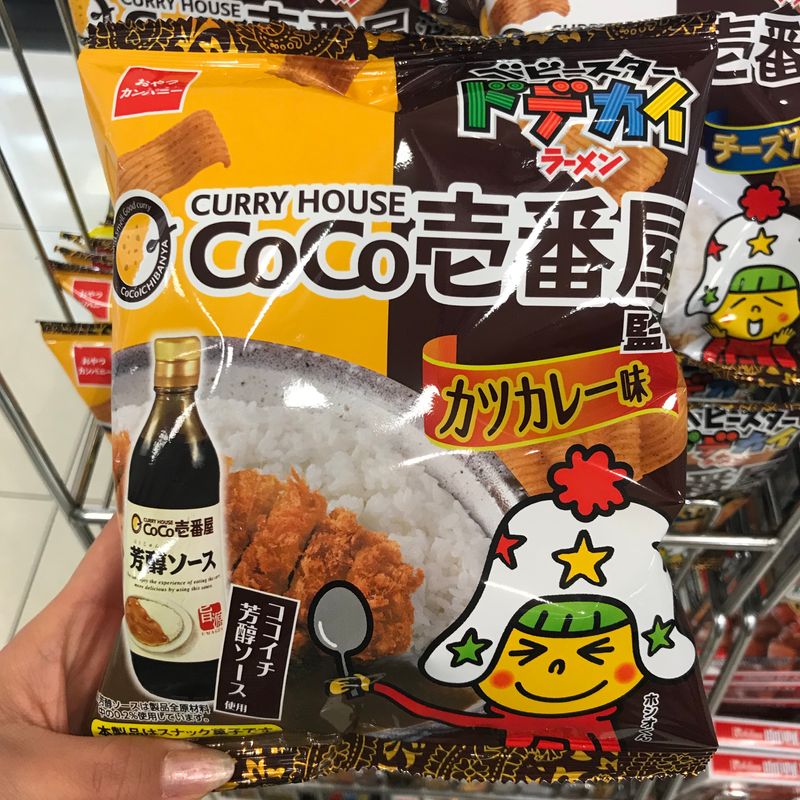 I love Katsu Curry from CoCo Ichi and would always eat it back in the States. The difference with the CoCo Ichi in Japan is that there are different spice levels that are not offered back in the States. However, I'm not too sure for other locations outside of Japan.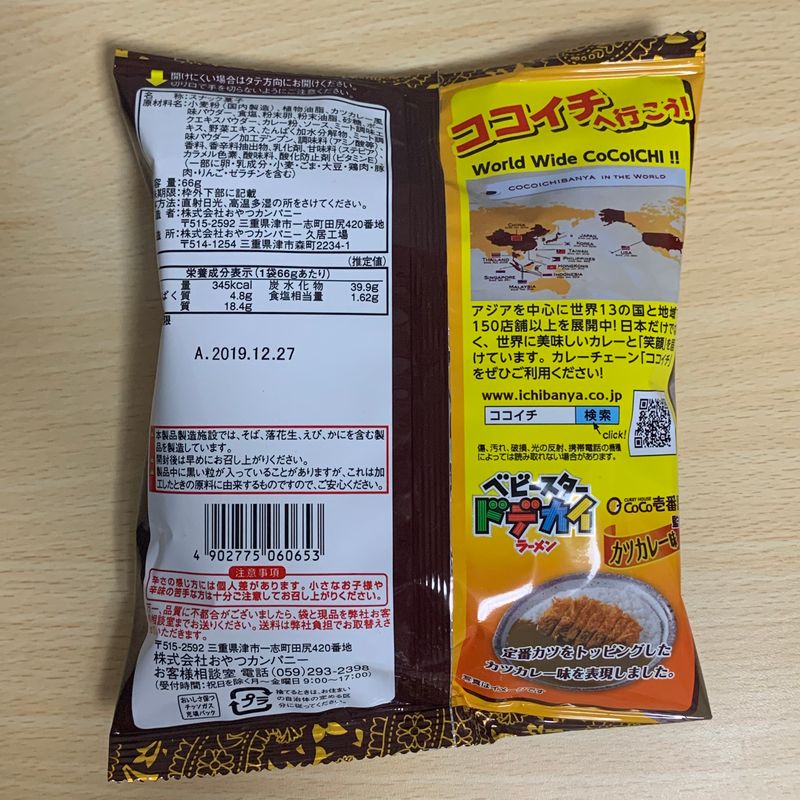 On the back of the package you can see how many countries have Coco Ichi!!!
Immediately after opening the package, you can smell the CoCo Ichi sauce fuming out. It was very... comforting I should say. The taste was a little bit spicy for my taste buds, but it wasn't unbearable spicy. The weird part was that it didn't really taste too much like actual curry. I think the smell just overpowered your senses to think your eating curry, even though it didn't taste too much like curry and the texture obviously was crunchy instead.
It was definitely good, but I think I finished the bag feeling a bit unsatisfied. I think I may have preferred to eat actual curry than having this as a snack. There is another flavor that is the Cheese Curry that I will try next! Stay tuned for that review! I'm hoping it is more fulfilling with CHEESE!!
---