Feb 14, 2019
Do you ever get weird cravings, like eating ice cream in cold weather? Well, that is exactly what I did. This past weekend I came across Yamanashi's famous Shingen mochi in a frozen crepe form. My friends and I had just finished skiing at Fujiten Ski Resort near Mt. Fuji and was browsing the gift shop when we saw this interesting snack.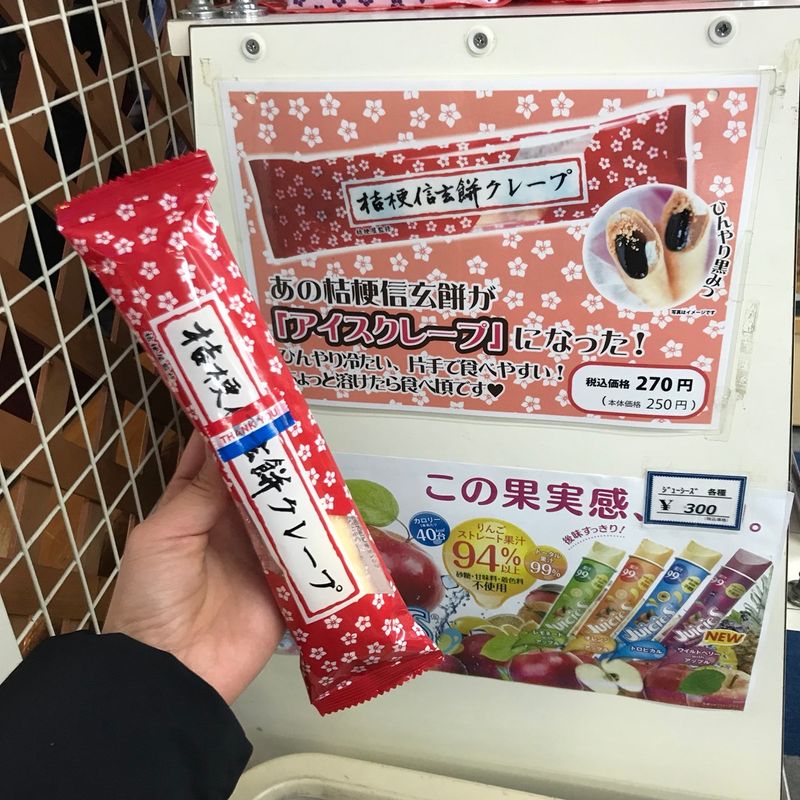 If you don't know what Shingen mochi, it is mochi (rice cakes) covered in kinako (roasted soybean powder) and drizzled with kuromitsu (brown sugar syrup). It is as delicious as it sounds. It is one of Yamanashi's best sweet souvenir. The classic packaging is one-of-a-kind.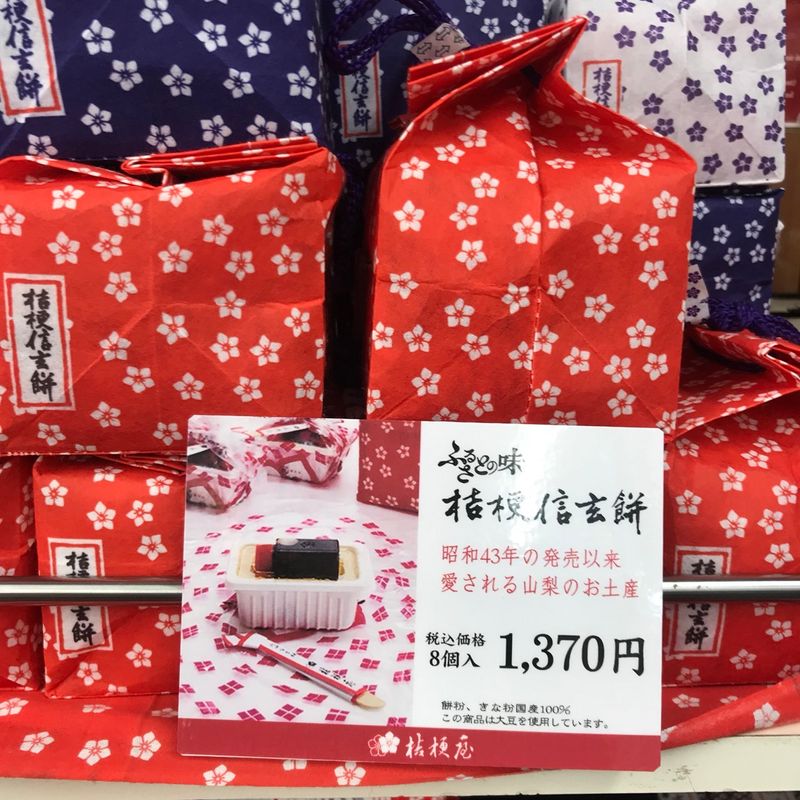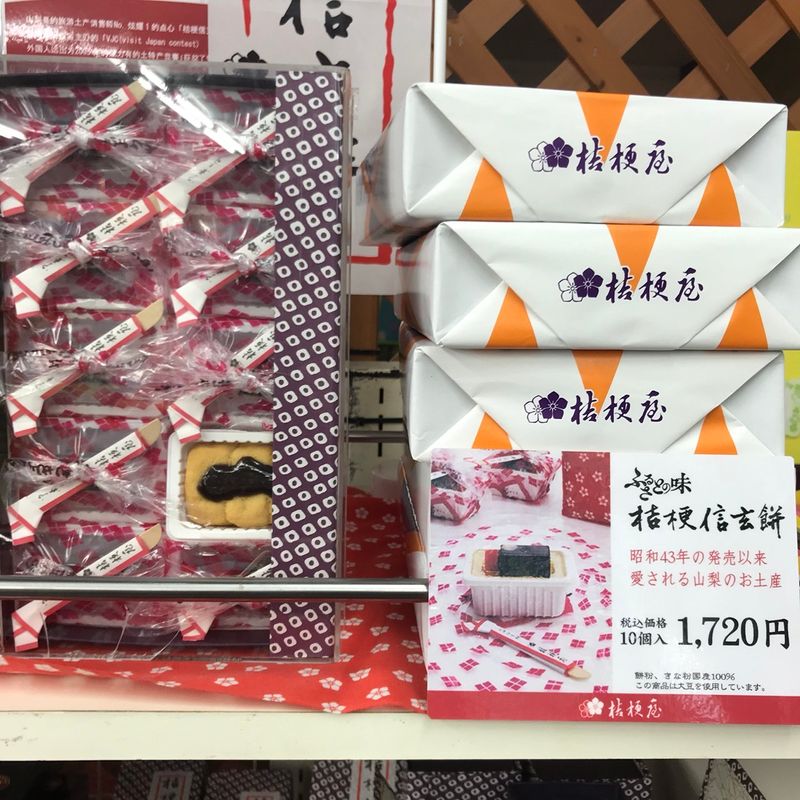 Okay, back to the crepe.
At first, when opening the package, it almost looks like I'm eating a taquito... until biting into the frozen stick.
When biting into it, it tastes just as a crepe would taste. Take a few bites and you get to the good stuff. You can see the mochi, kinako, and kuromitsu, as well as some kind of cream. It did taste like Shingen mochi, however the texture was too firm.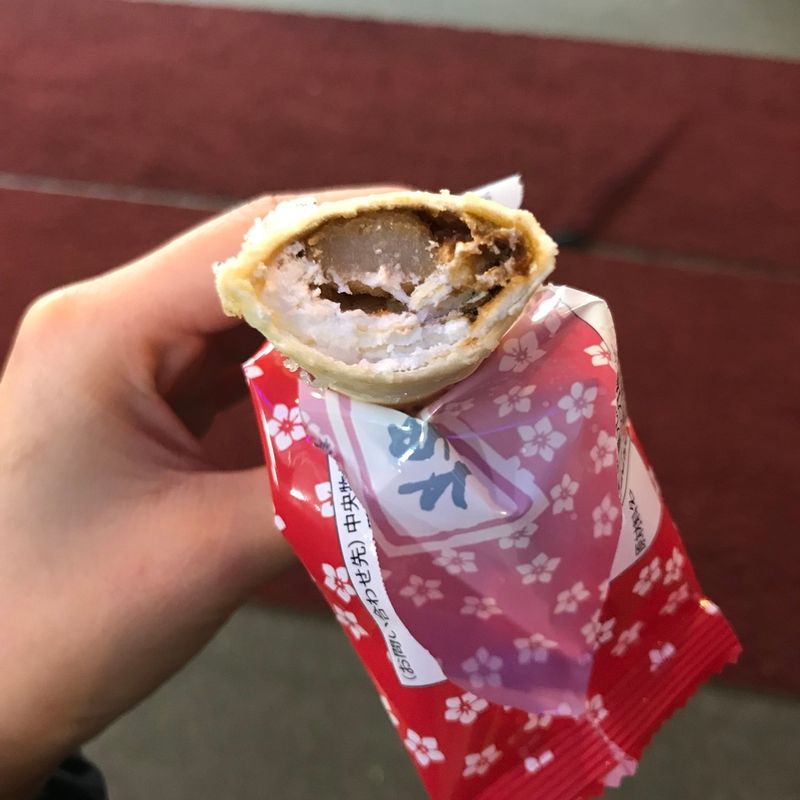 Overall, I hands-down prefer the original Shingen-mochi snack. I also would suggest waiting for the crepe to thaw a bit before eating. This "ice crepe" may also be more appealing if it was summer versus winter season. Definitely an interesting concept though!
---