Jun 1, 2019
I went to Mos Burger the other day to get my usual chicken burger, however I noticed something different while looking at their menu. There was no chicken burger!!! (Unless I totally missed it). Instead there was a limited time "Chilled Curry Chicken Burger". I decided that I may as well try it since it is only for a limited time and because there was no regular chicken burger that I always get. I thought it was weird that they would take a regular item off the menu and replace it with a limited time, but hopefully it comes back in the future. Regardless, I got it anyways since the price was also somewhat cheaper. I would think the curry paste would cost more than the delicious sauce that is in their regular chicken burgers.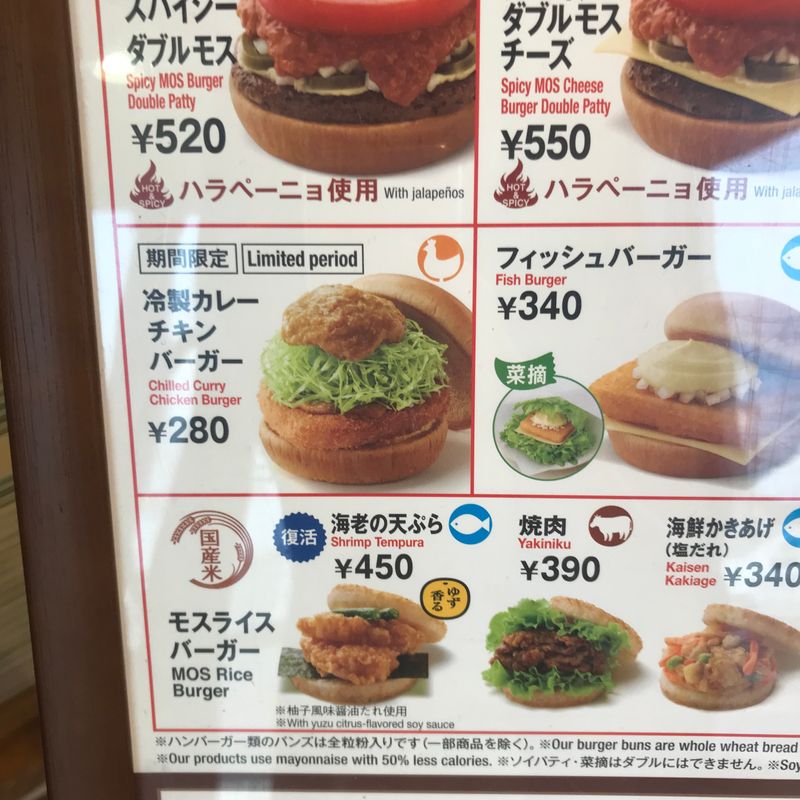 There was another limited item I noticed on the menu, cheesecakes. You could buy them individually or in a box set. I wasn't feeling dessert so I didn't order it.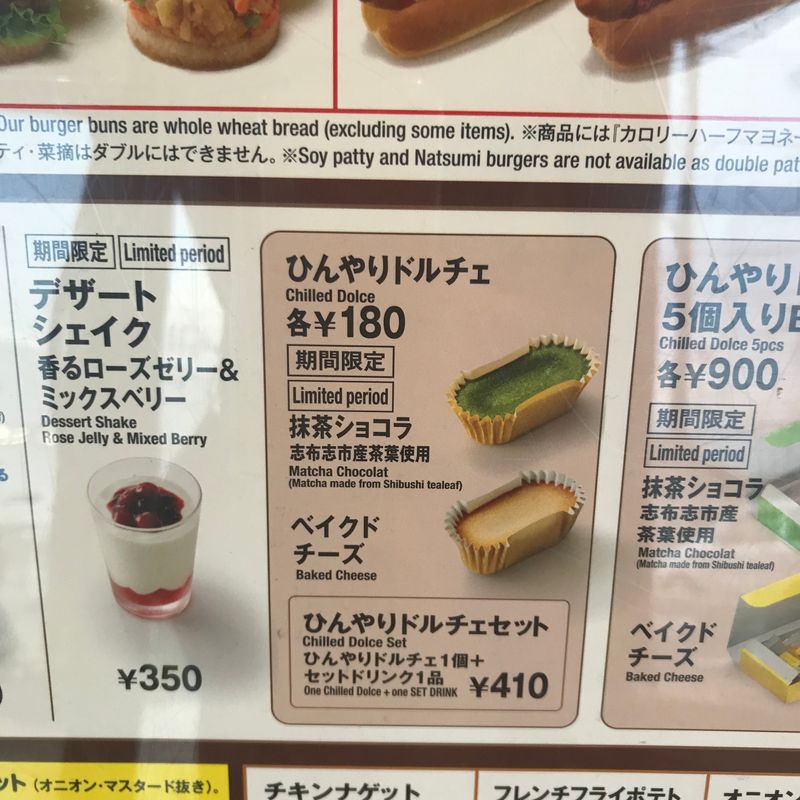 The curry chicken burger was good, and it literally tasted how it sounded "chilled curry chicken burger". The curry was chilled and on top of a steaming hot chicken burger. If you waited, the curry would warm up from the chicken burger. I thought it tasted better this way.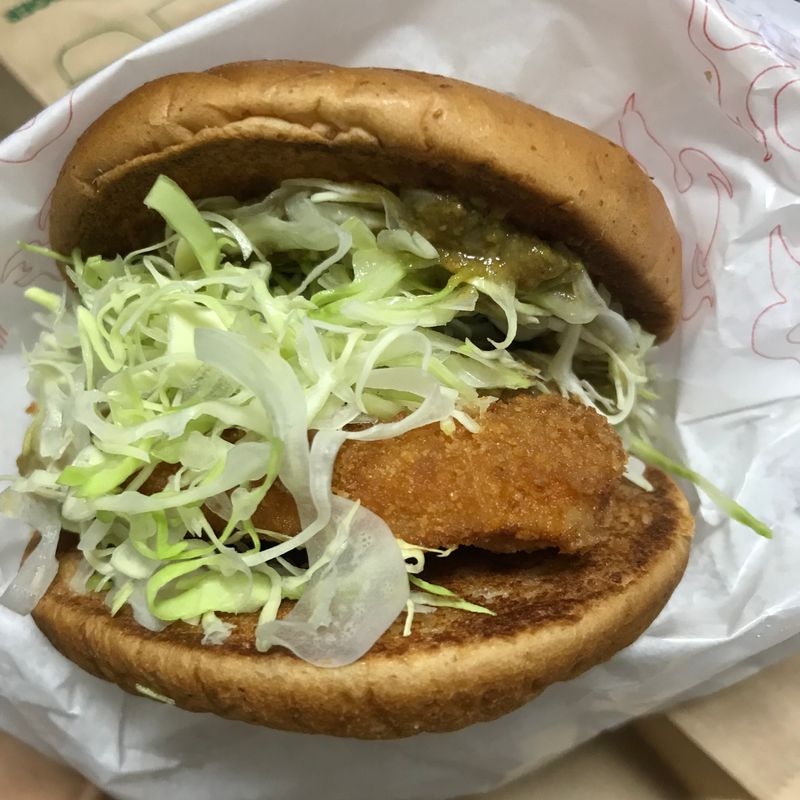 I would definitely recommend trying it during this limited period!
---