Sep 24, 2016


I was lying on my bed feeling all comfy and mushy thanks to the cold weather brought about by the rain when my roommate Nice woke me up. A typical scene in the morning although I have a very annoying alarm passed on by a Korean housemate. I bet it also annoyed the hell out of him.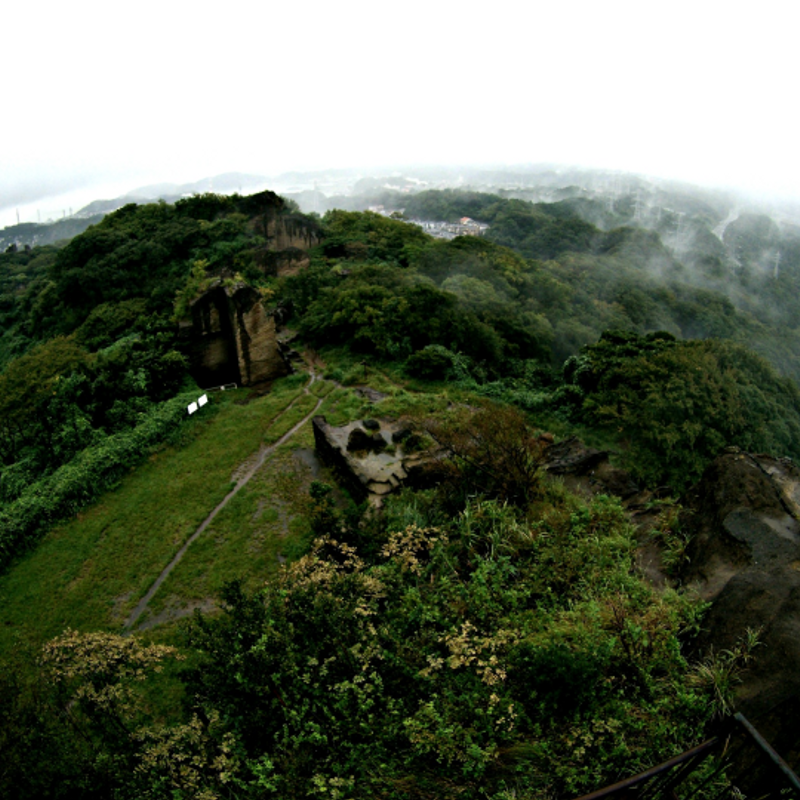 The view from the deck. Reminds me of Angkor Wat. No, never been there.


So, I remembered that we planned to go somewhere in Kanagawa so I pulled myself up which was not an easy thing to do by the way. All I knew was that we were going to see a giant Buddha sculpted on a big wall near Kamakura (our favorite spot; been there thrice) and do a little hiking. Nice sent me a link and because I was very busy I wasn't able to dissect all its contents.




That day, there was no sign of the rain stopping but we pushed through with our plan. Despite the warnings of a typhoon coming to Japan, we thought that it would be better to do something than get stuck in the house the whole day given the fact that we had to go to work again the day after which is obviously not a pretty sight.




Pretending to be cool kids.


A holiday in the middle of the week ain't a bad thing as long as the weather's all fine and dandy. However, life just brings out some beautifully wrapped surprises from time to time. It turned out to be one of the most "fun-tastic" trips that we've ever had here in Japan.




We started our trip by taking a train to Yokohama using the Tokyu - Toyoko Line from Shibuya and transferred to the Yokusuka Line heading to Jimuji Station. As we got off the train, the rain started pouring hard and we decided to put on our trusted 500-yen raincoats that we bought from Lawson.




We headed off toward our destination and followed Google Maps. Well, as for me a lazy traveler, naturally Nice was the navigator. I was basically the entertainer? Nah.


So she said based on her online research, we will find a temple before we see the Buddha Wall. Unfortunately, as we started to follow the hiking trail, we realized that Google Maps didn't work (obviously) so we just followed the trail.




The signs were not written in English but we just continued our journey. There were some signs with numbers on them but we were not sure exactly where we were heading.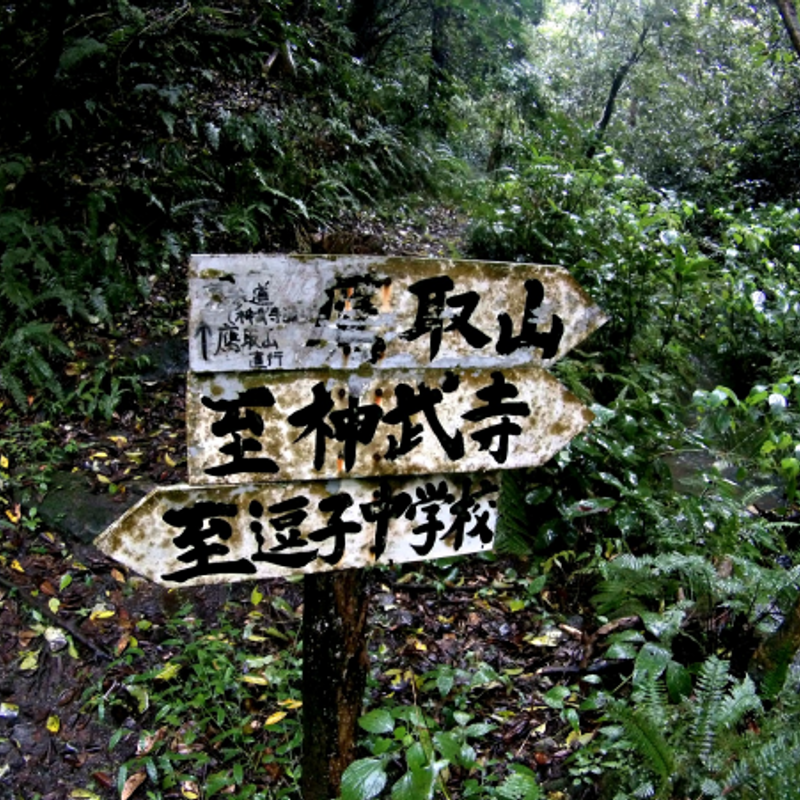 Signs.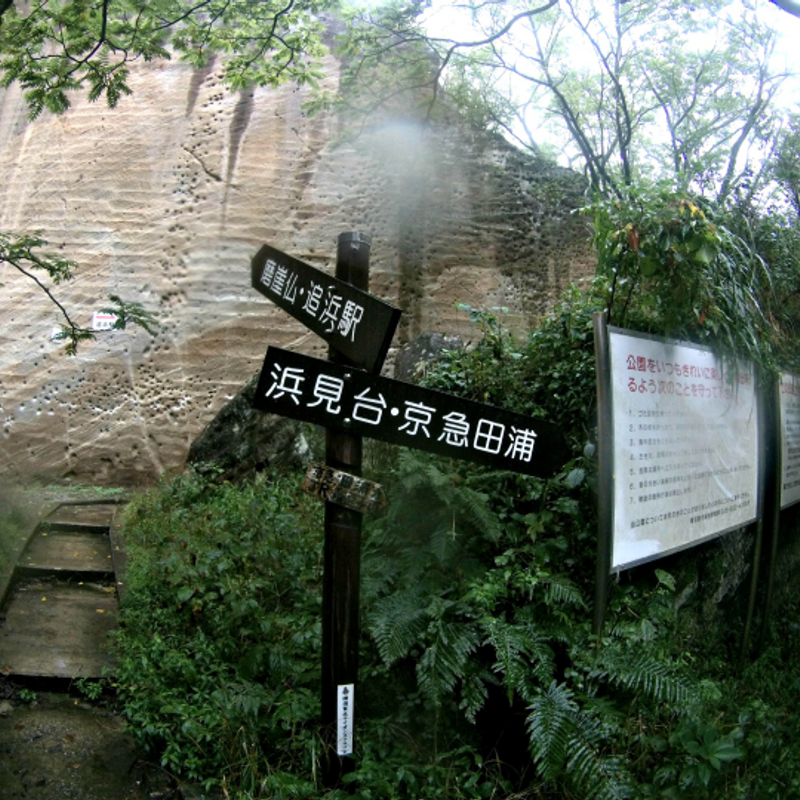 More signs.



As for me, I enjoyed the lush green trees and since it was raining, water was flowing on the trail. I am a water baby so I really didn't mind the rain as I hiked. As we went further, we passed by the temple but no sign of the Buddha at all. We hiked a little more and this time, we had to climb some hills here and there. We assumed that were already getting closer to the end of the trail. However, there was no sign of any big walls.




Despite all the suspicion of us probably getting lost, we couldn't miss the chance appreciating the beauty of the rocks, trees and the view that we saw along the way. We even joked that we might end up on top of the Buddha because we were just climbing higher and higher. We passed by areas with electrical towers, too.








As we continued our journey, we passed by this beautiful cliff and decided to stop by to enjoy the view despite the foggy sky. After that, we decided to move a bit further and when I saw this big wall in front of me, I ran to it while calling Nice's name. And I was like, "Here it is! We're finally here!". Much to my surprise, there was no Buddha behind the wall.


NICE!



However, the area that we discovered was still awesome. It turned out to be a place where rock climbers often visit. There was even a small area where we ate our lunch, a restroom and a vending machine. We had to drink cold coffee though. We met the caretaker and it was really nice of him to speak to us in straight Japanese (my brain cells gradually dying at that moment).




Kidding aside, it was really sweet of him to say that he felt sorry for us because we went there when the weather was not nice. It made me feel so warm inside. Ah, and I realized again how amazing these old countryside folks are. We asked him if he knew where the Buddha was and luckily, he said that we just had to hike a few more steps and we'll definitely find it. And so he left us with a warm goodbye and we had our lunch.



It was still raining and we felt so cold because of our damp clothes. I already felt like my raincoat was about wet from the inside as well. We headed out to find the Buddha and the idea of not really knowing where it was located excited me so much. Add the threat of seeing spider webs (I am not a big fan of arachnids.) all over the area and you can just imagine all sorts of feelings I had inside.




And as we head out with our bags we wanted to take a risk we then took a different trail and on the end of that trail, we finally met the Buddha on the Wall! And when I recalled this whole experience to some of my students, I was surprised to know that most of them didn't know the place that I visited.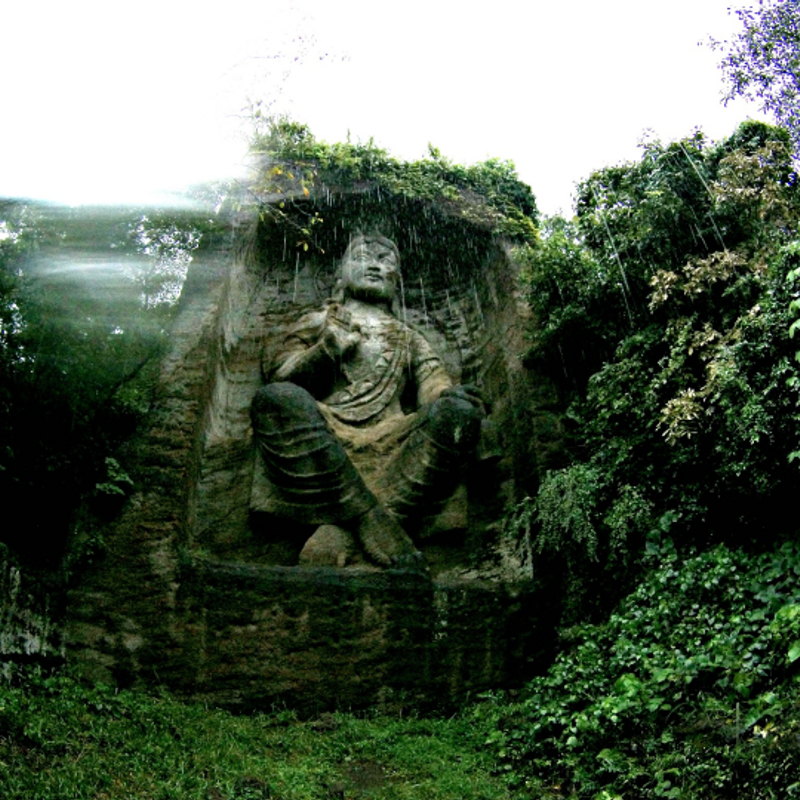 It made me happy finding some kind of a secret place on a day with terrible weather. It made me realize that sunny days do not assure good times. The rainy days can be really good if not, better than the sunny days. And that night, I got a call from a friend and we talked about how things will definitely get better. We can start slow like the way I had to drag myself out from bed in the morning and end up feeling oh so ecstatic on a gloomy day.




You and I, we just got to believe in ourselves and what our beautiful world has to offer so get out of there and find your happiness.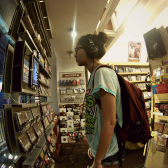 Thrill-seeker. Normally crazy. Mediocrity bores me. Headset Killer. Thoughtless Discoverer. Never Ending Talker. Serious Joker. Jilai born in July.
---