Jul 12, 2019
Being someone who partially lives on the internet, I rely on it for a lot of information, suggestions, and occasionally, opinions. So, as I was thinking about this topic of green tea from Shizuoka, I was curious as to what kind of information I can find on the internet.

A quick search about discussions on Shizuoka green tea in English resulted in little information, whereas removing the Shizuoka part gave me a lot of results about green tea in Kyoto. This is quite understandable considering how Kyoto is a world-popular travelling spot, so the visitors interested in the Japanese tea culture would naturally take advantage of their trip to Kyoto to enjoy green tea at the same time. On the other hand, Shizuoka is much less known internationally, so only those devoted to tea or looking for a less touristy place might find out about Shizuoka green tea.
Therefore, I turned to searching in Japanese instead to see what people think.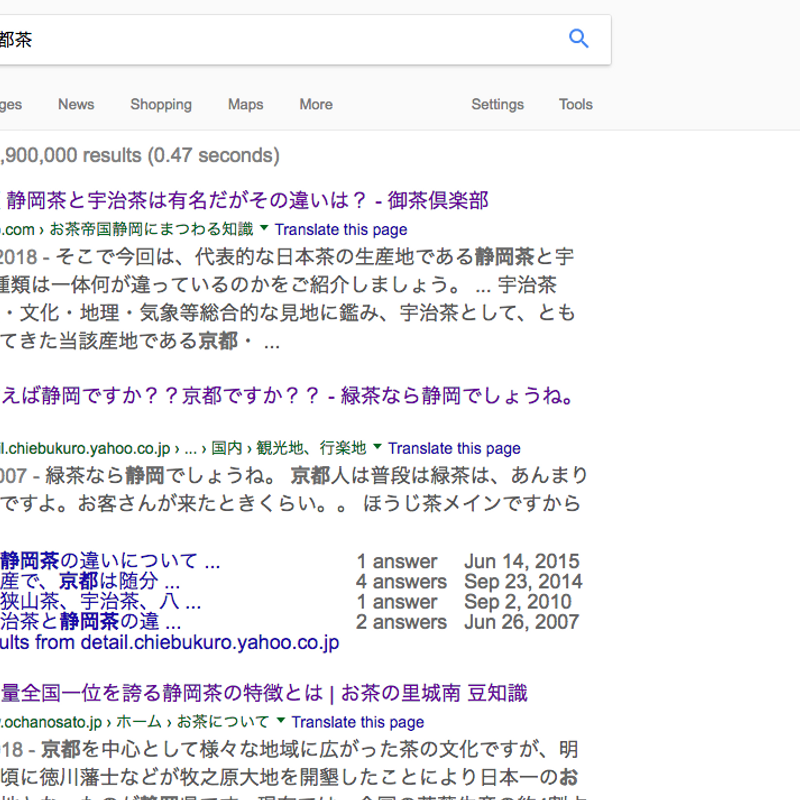 One of the first things I found was one Yahoo! Question thread titled "When you think of tea… Shizuoka tea or Kyoto tea?". While a couple of netizens provided suggestions of tea from other regions such as places in Kyushuu and Kanto, the thread was overwhelming supportive of Shizuoka green tea. The image of linking tea to Kyoto, particularly Uji is strong in many people's mind, but many of the replies prefer the sweetness and the nice scent of Shizuoka tea. One commenter mentioned that Kyoto green tea is classier, so the Shizuoka tea is more suiting for daily consumptions.
Another thread on Yomiuri online asked the question about the differences among production locations. Many commenters replied with hometown pride, explaining that their preference for a certain tea is often because they grew up with that particular taste. However, several people without the regional bias mentioned that they quite like the tea from Shizuoka thanks to its sweetness and rich bitterness. As I have also learned, while Kagoshima does produce their own tea and sell them locally, they also import a large amount of tea from Shizuoka for daily consumption. One of the replies also explained that not all tea from Shizuoka label the package with its origin location and instead simply write "Japanese green tea", although the taste come out to be the same. Perhaps I have been drinking Shizuoka tea more than I had known!
From my own experiences drinking the different kinds of green tea in Japan throughout my time in Japan and visiting Japanese friends' houses, which include Shizuoka green tea, Uji green tea, Kagoshima green tea, and the generic "Japanese" green tea, I for sure find that the Shizuoka green tea as the "rich bitterness" as I read from the internet. The "sweetness" is a bit more difficult to identify, as I find other tea to be sweet in their own way too, but the sweetness of Shizuoka green tea and the rich bitterness come together to a nice complexity that I don't find with the other tea, and I like it!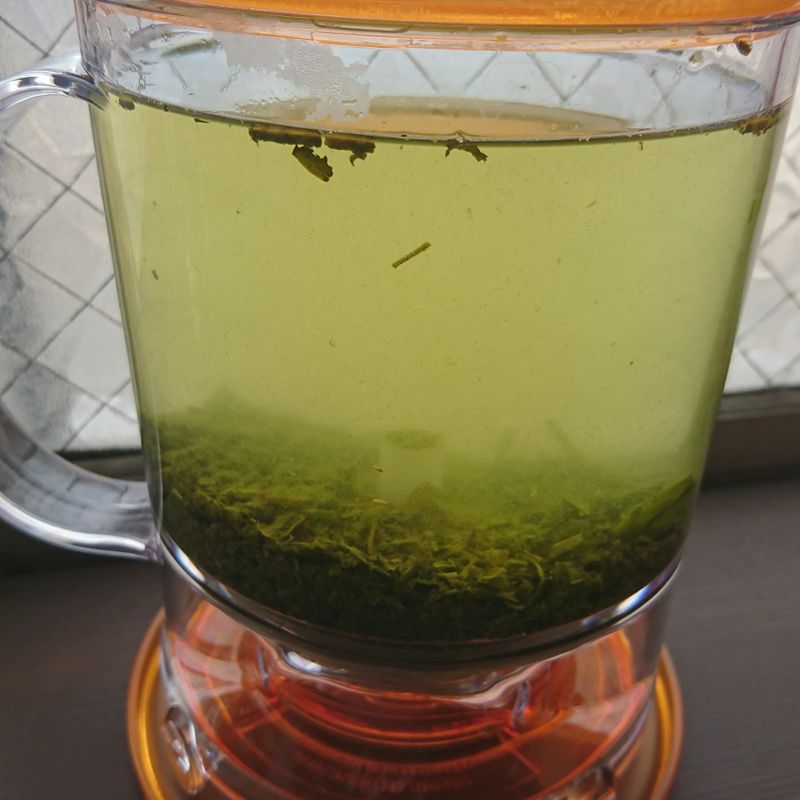 This session of internet research taught me several things, but what surprised me the most was the support for Shizuoka tea. While foreigners mostly enjoy their tea trips in Kyoto, it seems like many of the internet-experts find preference in the Shizuoka grown tea.
This post is supported by Shizuoka Green Tea Guide, one of City-Cost's Supporters helping City-Cost bloggers to enjoy life in Japan and engage in new experiences.
---