Mar 3, 2018
When you are traveling, food is one of the most important experience to enjoy, especially in Okinawa, Japan
But during the trip, you are likely to enjoy the local street food, which can be greasy, or big heavy meals. It's fun, but when you want to give your stomach a rest and be a bit more gentle on your body, I recomend these restaurants around the Naha area of Okinawa Island.
1. Sangmi (実身美)
The shop name Sangmi means three "mi" 実 (mi), 身 (mi), 美 (mi) and they provide the food that will fulfill your body and soul using local vegetables.
Their weekly menu is the best one in their shop, in my opinion. It includes an appetizer, small salad, and the main dish with brown rice and soup. They change it weekly so that we can enjoy the local veggies in season in different ways.
The atmosphere of the shop is peaceful and the staff are so kind.
Most importantly, Sangmi is really close to Kokusai Dori, the famous shopping street in Naha City.
Photos: The Yakuzen curry (curry with benefits)
The Koso dressing on salad is so refreshing and tasty. It's also really popular as an online ordering gift.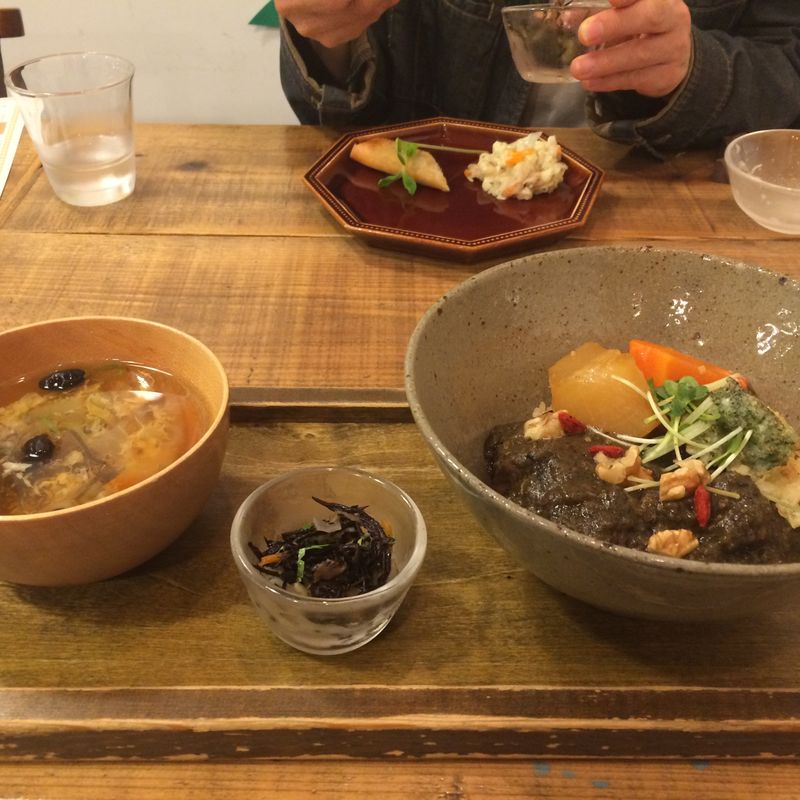 The Yakuzen curry (curry with health benefits) doesn't use any unhealthy fat oils but is surprisingly satisfying and yummy.
URL: https://sangmi.jp/naha.html
2. Daikon no Hana (だいこんの花)
Wanna eat healthy but also wanna eat a lot? This restaurant is for you.
Daikon no Hana is a buffet style restaurant where you can enjoy many many kinds of dishes made with local veggies. Several kinds of salad with several kinds of dressings (tankan - orange like citrus fruit dressing, pineapple dressing, shikuwasa - citrus fruit similar to lemon or lime dressing etc.). They don't use meat too much in the dishes, but there is a menu item you can't get outside of Okinawa, which is Tebichi (stewed pork feet).
Oh, you can also make your own Okinawa soba! It's fun, not only for children but also for grownups. And of course they have a dessert corner too, with fruits and little treats like cakes and puddings.
This meal option might not be too peaceful if you eat too much, but your body will be sure to appreciate lots of veggies!
Daikon no Hana have three branches in Naha area of Okinawa and if you have a car, it's easy to access from the famous sightseeing spots.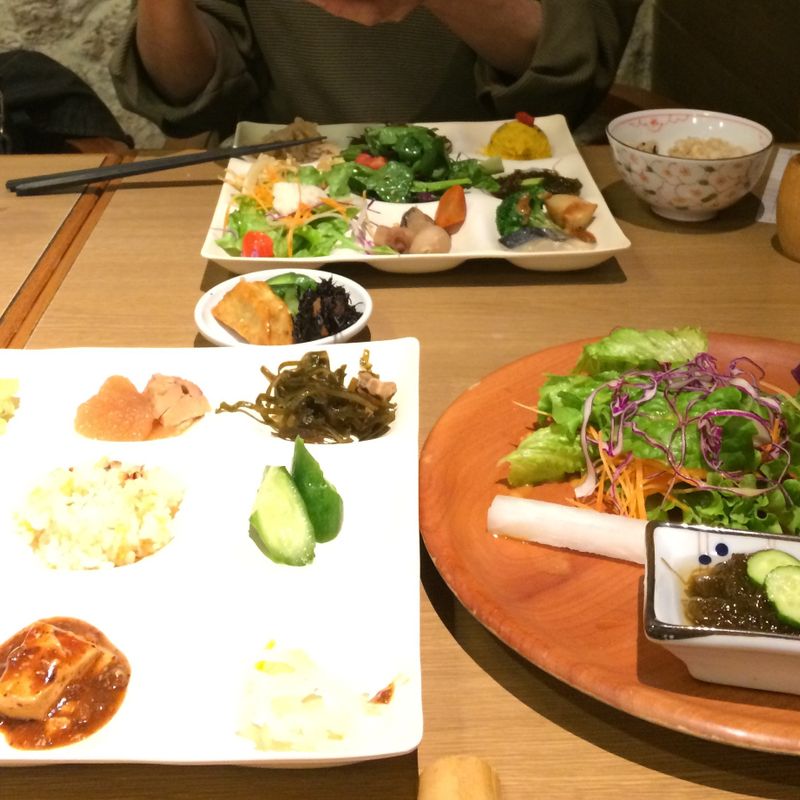 URL: http://tomiton.ti-da.net/
3. Fukuya (富久屋)
If you are in Okinawa, sure you want to experience the traditional homemade meal and this is the best place to try it.
The Teishoku-style (rice, soup, main dish and small delis) meals they have are all tasty and so different from traditional Japanese ones.
As a side dish, you can have the Jimami-tofu (tofu made with peanuts), Drewakashi (Taro paste with pork annd shitake mushroom) and more of a unique Okinawa taste.
Oh, for the note, the meal names on their menu are sometimes difficult to understand because they are in the Okinawan dialect, but don't hesitate to ask the nice staff there.
The atmosphere of the restaurant is really peaceful and it's close to Shuri Castle!
The perfect place to take a rest after sightseeing.
Photo:Yushi-dofu teishoku (tofu soup with rica and delis)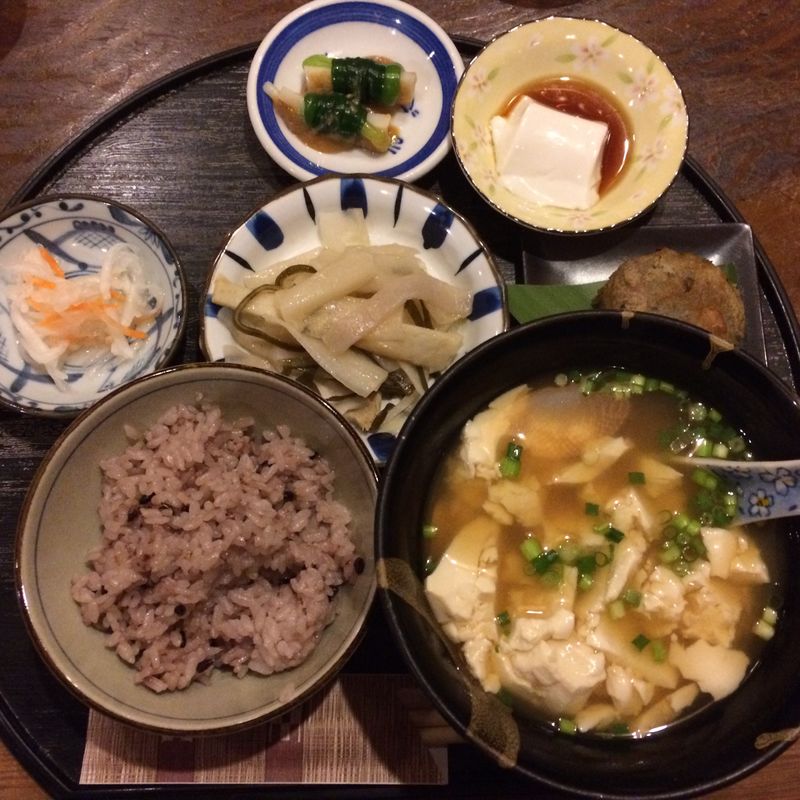 URL:none
When people come to Okinawa, it's easy to go with the food options such as Okinawa soba and Goya Chanpuru (stir fries with goya) , but next time you come here, consider these healthier meals as a nice experience!
---