Dec 20, 2015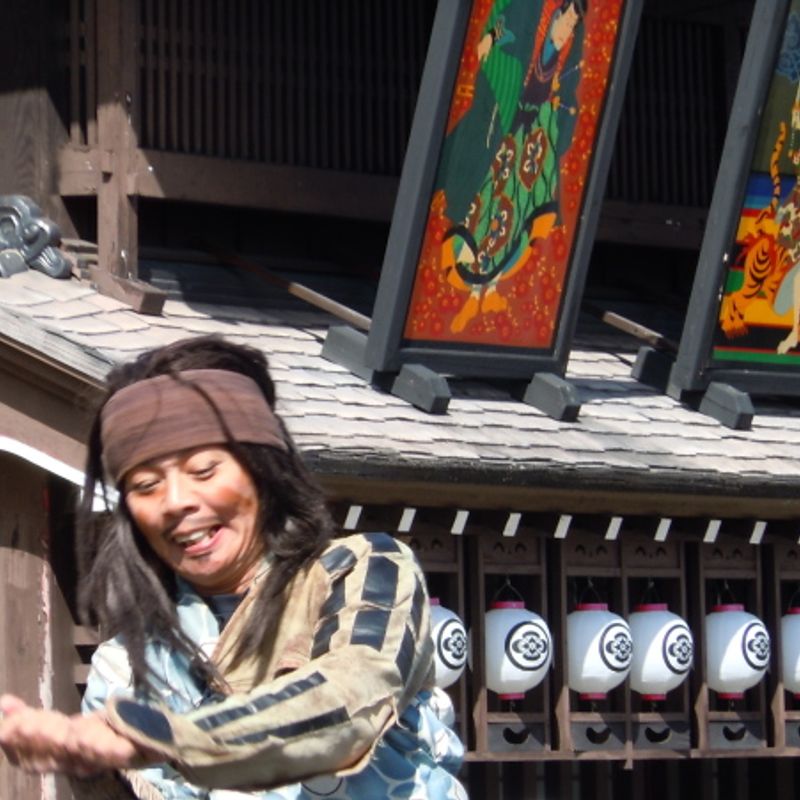 On a sunny yet cool Saturday morning in early-March, our group of mothers and children stood, full of anticipation, at the entrance gate to Nikko Edo Wonderland, in Tochigi Prefecture.
As soon as we handed over our tickets at gate, the children took off down the tree-lined avenue like race horses, guide maps flapping in the wind. Us mothers strode along purposefully behind. The question on all of our minds was how to see and do it all in 3.5 hours. It was a good thing we were moving fast; from the entrance gate to the center of the village, feels like about a kilometer.
In addition to the time and cost of getting there, one adult ticket costs 4,500 yen, and for those aged seven to twelve, 2,300 yen. Younger kids are free; older kids pay adult admission. Half-day tickets save you just a couple of coins per ticket.
It was around 11 AM. I tried to plot out how we could see as many ninja performances as possible, get lunch, and still have time to experience as much as possible in the Experience Zone: two ninja trick houses, ninja trick maze, haunted temple, samurai house and jail house, and costume rental.
My son was hyper, running all over the place, brandishing his foam and tin foil sword. I gave up seeing any type of museum, and once I saw the costume prices (ninja, 3,900 yen), I also gave up renting a costume. I also gave up on sitting down for lunch and a "tranquil ride" on a covered gondola along a canal.
At the end of the day, another mother from our group showed off studio photos of her daughter in kimono. At Karakuri Photo Studio, you can "have your costumed portrait taken in just 5 minutes. You can dress up as a kimono-clad princess or change into a samarai lord."
Whether you are with an elderly person, or an active little kid, I recommend making the theater your priority, then fitting in whatever you can between performances. The winter performance timetable listed eight shows, with the first at 9:30, the last show at 3:35. We saw three.
The first thing we encountered at Edo Mura was a line of people waiting to see the next ninja show (slated to begin at 11:45) at the Grand Ninja Theater. We were too late to get seats for that one.
We went to the haunted temple first, which freaked out my young son. Then, the first show we caught was the outdoor live show from 12:10. The performance was easy to follow for non-Japanese speakers, as it was mostly screaming, yelling, fight sequences and spectacular stunts. The other two ninja shows we saw, indoors, were similar.
Next, my son got a ride in an Edo-taxi (free) – two men carried him around in a wooden box. Then we spotted a shuriken (throwing start) target practice area. The three little boys shared the price to throw a set of shrunken. The prize was a plastic sword. The third kid who didn't bring a sword, landed up buying one too (about 500 yen).
Our stomachs started rumbling around 1 PM. The aroma of soy sauce and baking rice crackers lured us into a little shop where we could baked senbai over a little fire, simultaneously warming up our cold hands (about 350 yen).
After that we got into line for the 12:50 show at the Grand Ninja Theater, and again at the Ninja Karasu Yashiki House, the boys played ninjas with their swords. We also got some fast food (dango) to eat while we waited.
I almost lost my son in the maze, and got thoroughly dizzy and disoriented in the ninja houses, but they were fun.
Although Edo Wonderland is a tourist trap, with souvenir shops and extra charges wherever you turn (parking 700 yen), I still recommend a visit. If possible, arrive at nine and stay for the day. Fine weather of course makes for a better experience. If it were freezing, snowing, pouring rain or a day heavy with summer humidity it may not be so enjoyable, but then again bad weather results in fewer visitors and therefore, no waits, and choice seats in the theaters.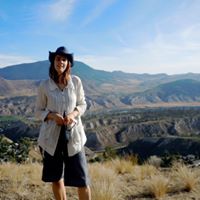 Housewife, mother, paid English conversation partner, editor, writer, Japanese student, fan of my local international exchange offices, ecologist, social activist, festival goer, outdoors enthusiast, adventurer, animal lover, healthy living advocate, seeker, net addict (in remission?!).
---
1 Comment
I heard you can call in advance to get the demon samurai outfit (super expensive though)