Jul 20, 2018
Ice cream for breakfast?! Is this a kids' dream?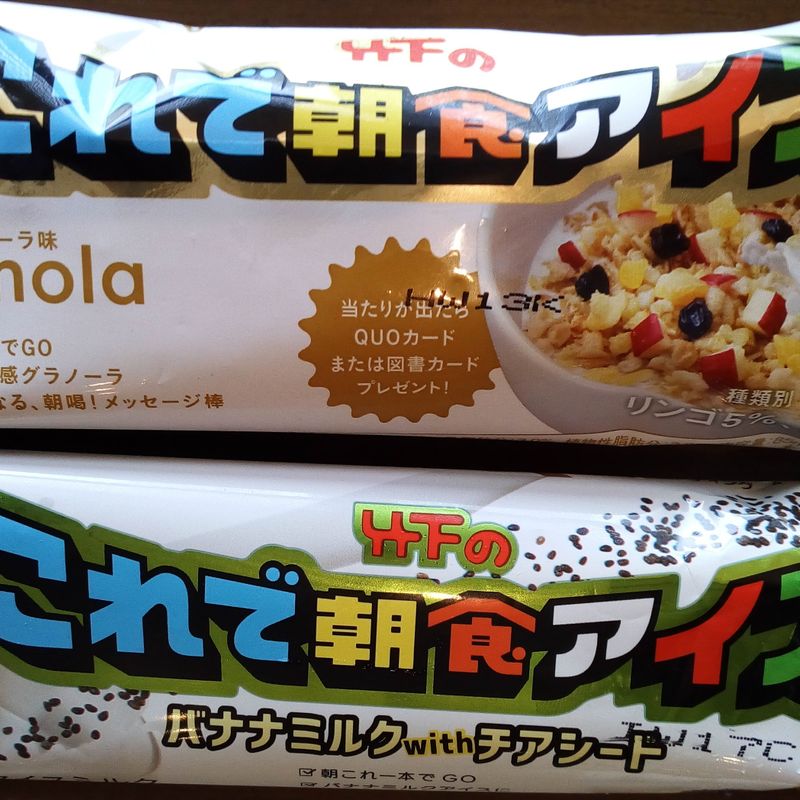 We made our annual visit to Saga Prefecture and a hotel buffet lunch while we were there. This particular restaurant has a unique dessert option - a freezer full of ice cream bars.
The ice cream bars are from the same company that makes Black Mont Blanc (Takeshita) and today they had some options we've never seen before. In addition to the Yame matcha ice cream bar (our favorite), they had "Kore de Choshoku Ice," or "This is Breakfast Ice Cream."
Oh really? I was super curious.
There are two varieties - first the Banana Milk with Chia Seeds: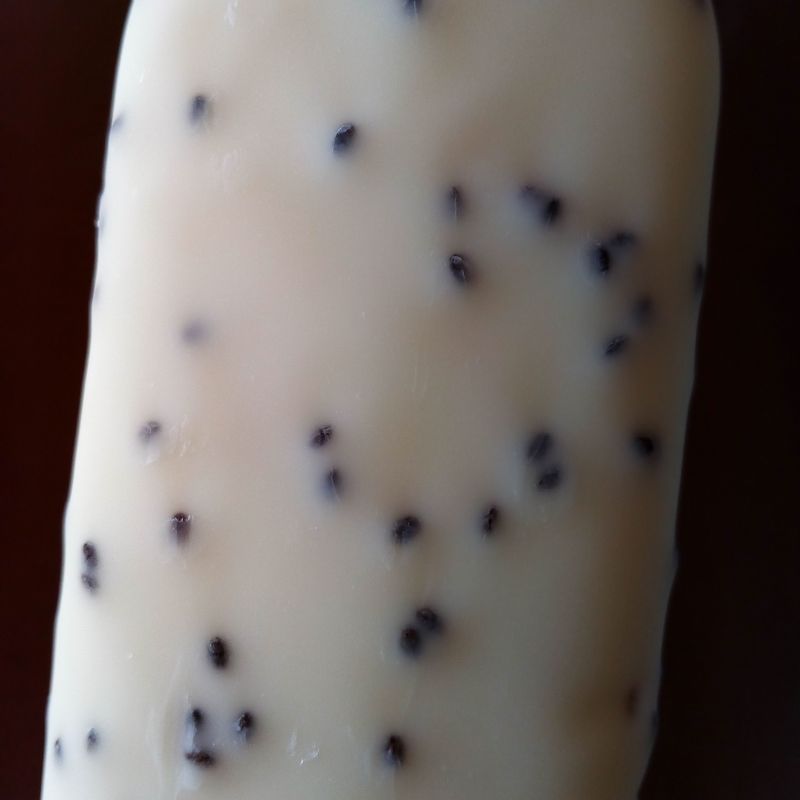 Visible minimal chia seeds are in the outside coating only. These things remind me of the weird plants (pets?) that were trendy in the 80s but they aren't bad. The outside coating is actually banana flavor. But it's not really, it's like the flavor of banana candy, and even my husband thought that was not a good thing. I was thinking it would have pieces of banana or banana flavored ice cream. It's much more like the drink banana milk, from what I imagine (because I don't drink milk). The inside is just milk flavor ice cream. I tried just a bite of this one and it wasn't my kinda breakfast.
Next was the one I really wanted to try out. Granola.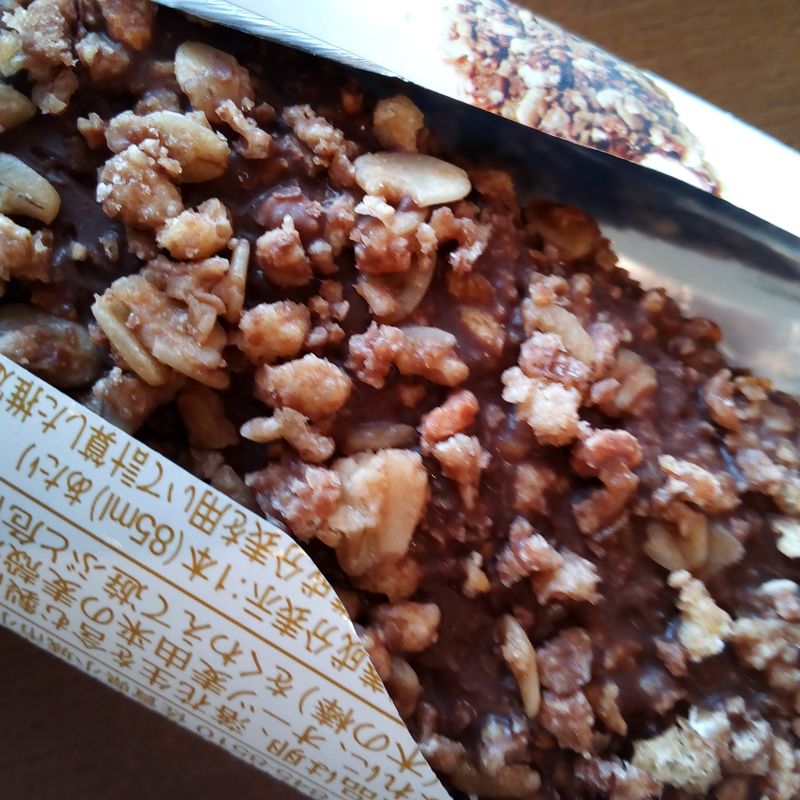 This one actually sounds like a western breakfast. Inside is vanilla flavor ice cream with raisins and dried apples. Outside the coating is chocolate covered in granola. Which is almost exactly like the outside coating of a Black Mont Blanc, if you've ever had one of those. In the same way, the granola fell off all over the place. I liked it, but wasn't terribly fond of the random raisins. At first I thought there was chocolate on the inside too, but looked at the package and saw the part about dried apples and raisins. I don't recall tasting any dried apples, just yucky raisins.
I don't think eating ice cream bars for breakfast is the actual intention of the makers of these ice creams, or that anyone would do so, but this was a fun experiment. This is the kind of 'breakfast' that could be popular in America, not terribly different from a Pop Tart or cereal bar. It's not a bad idea for unique flavors, but is one of the unique things that we'll only try once.
Have you ever seen these in a store? Maybe there are other varieties. What breakfast ice cream varieties would you create?
---
1 Comment
That's so bizarre! I don't think I would like the first one either!