Jun 22, 2017
When I think of water in Japan, the first thing I think of is Onsen!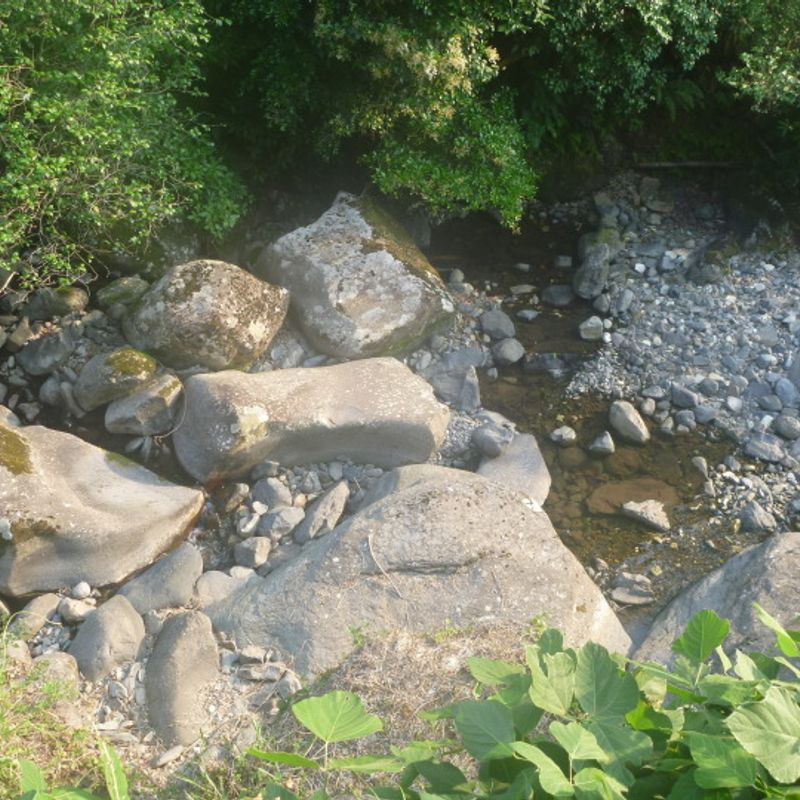 Sure, during summer, a lot of people are busy trying to cool off in swimming pools, lakes, rivers, and oceans. There are plenty of those too.
Just because it's hot out doesn't mean all the sento and onsen empty out during summer. Quite the opposite in fact.
A lot of people have more free time to travel during summer and onsen are still relaxing and a nice excuse to escape into nature. If you can't handle the heat, go into the water for a shorter amount of time, and if there's a cold pool, take breaks in it. This is actually quite healthy and a lot of onsen have either a cold pool or a cold fountain with buckets to refresh yourself in between the hot pools.
We recently made a trip out to Takeo Onsen, which is hardly famous, even for people living in Kyushu. Most people will think of Yufuin and Beppu as the popular onsen in Kyushyu, and rightfully so, as the area produces more hot water (over 130,000 tons of water, just in Beppu) than any other place in Japan.
I was surprised that even on a weekday, there were visitors to the onsen, and it was sort of set up for foreign visitors as well. From the English announcement at Takeo Onsen Station (on JR Sasebo Line) to the English, Chinese, and Korean announcements on the 30 minute local bus ride to Ureshino Onsen (the last stop).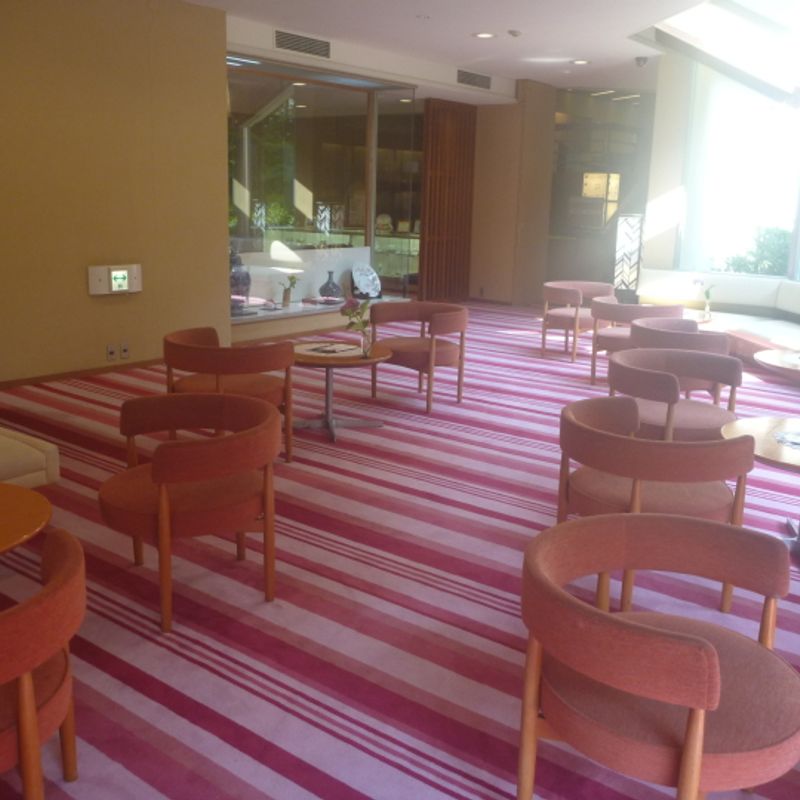 From Takeo Onsen Station, take a bus from the south exit to Ureshino Onsen. From there you can walk (2-3 minutes) down Onsen Street" to Taishoya, a fancy ryokan with onsen. In the big tearoom, you can sit and enjoy the ceramics displayed while waiting for a shuttle bus to their sister hotel, the more down to earth Shiiba no Yu, in the mountains. Staff might bring you a hot cup of Ureshino-cha, the locally grown tea you can see on the way up the mountain. There is also a gift shop selling tea and other local products in the hotel.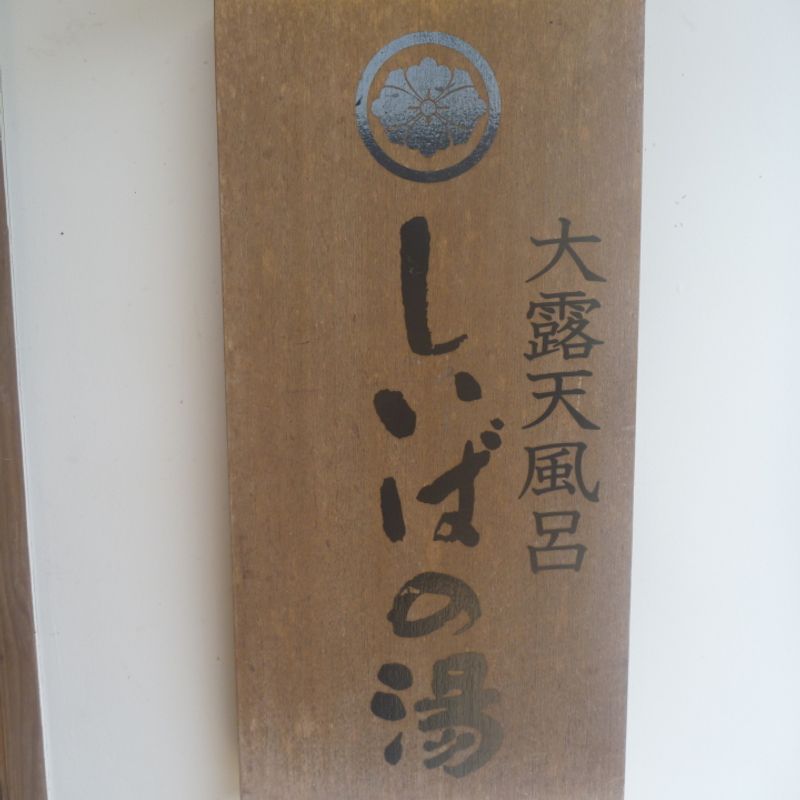 The view up to Shiiba no Yu is just beautiful, winding up the hill past tea farms, a lush green this time of year. It takes about five minutes, but the shuttle bus runs infrequently, with no rides after 10:00 until almost 15:00.
After getting our towels, we parted ways and I walked down a long hallway towards the women's bath.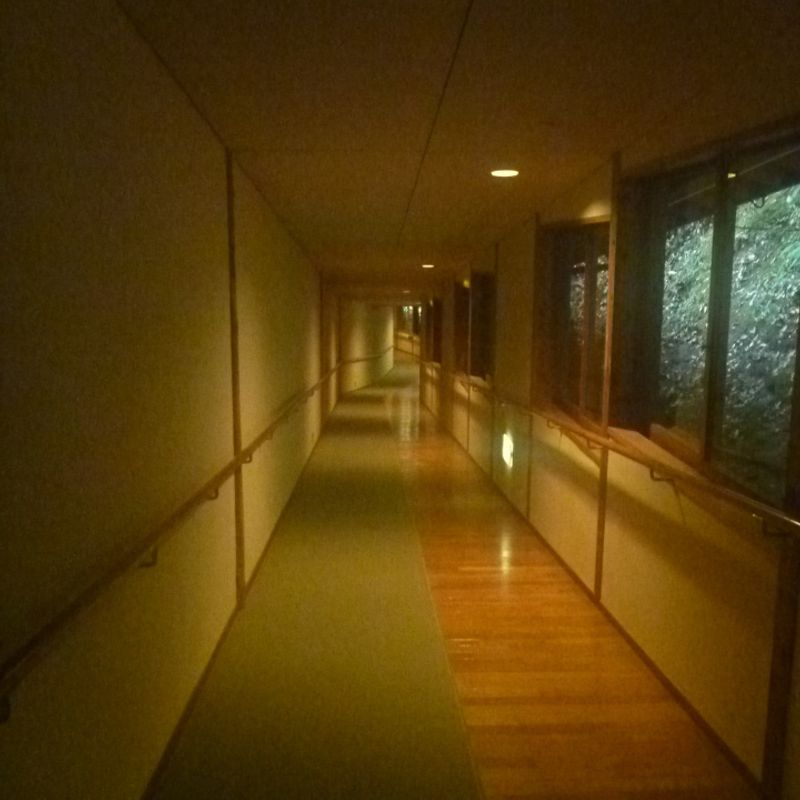 Lockers are provided as well as hairbrushes, hairdryers, face soaps and lotions, etc. for women at least. I heard the men's bath didn't even have a scale.
After washing I went straight for the rotenburo, a large pool outside shaded by a roof in a small area, as well as trees. If we look out from the bath, we can see woods and a small river below. I imagine there would be fireflies there if we had gone late enough. The water is 41-42 degrees, so it was a little warm to stay in for very long this time of year, although it wasn't very hot out and there was a cool breeze. There are plenty of rocks perfectly placed to sit with only your bottom half in the water and cool off a bit. I had a hard time just relaxing because it was exciting to be in such beautiful nature.
There is also an indoor pool, which I went to next. There were only a few other people in the bath while I was there, on a weekday afternoon. It might get more crowded during weekends and summer holidays, especially in the evening.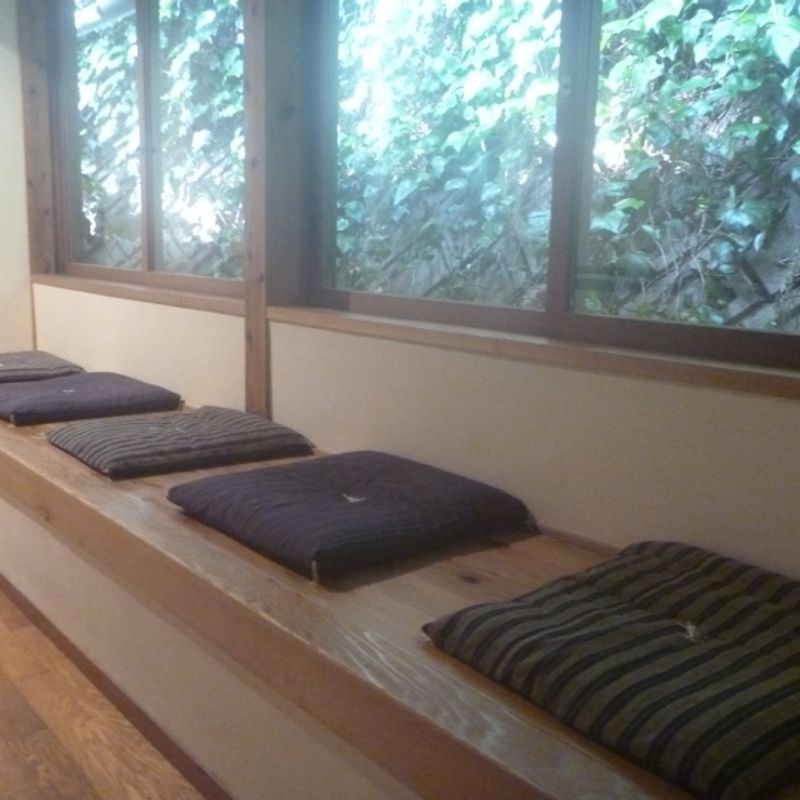 In under three hours by train and bus from Fukuoka airport, you can be in the Ureshino Onsen area. It will cost you almost 4000 yen each way. There is a shinkansen line (to Sasebo, Nagasaki Line I believe) being built now, and we crossed under the new bridge several times on the local bus. It was really nice to go somewhere new and we were already in Saga City, but I feel like it's not totally worth the trip out this way unless you are visiting Huis Ten Bosch (an amusement park in Nagasaki Prefecture) or something nearby. (Beppu Onsen is The Best in Japan, in my humble opinion.)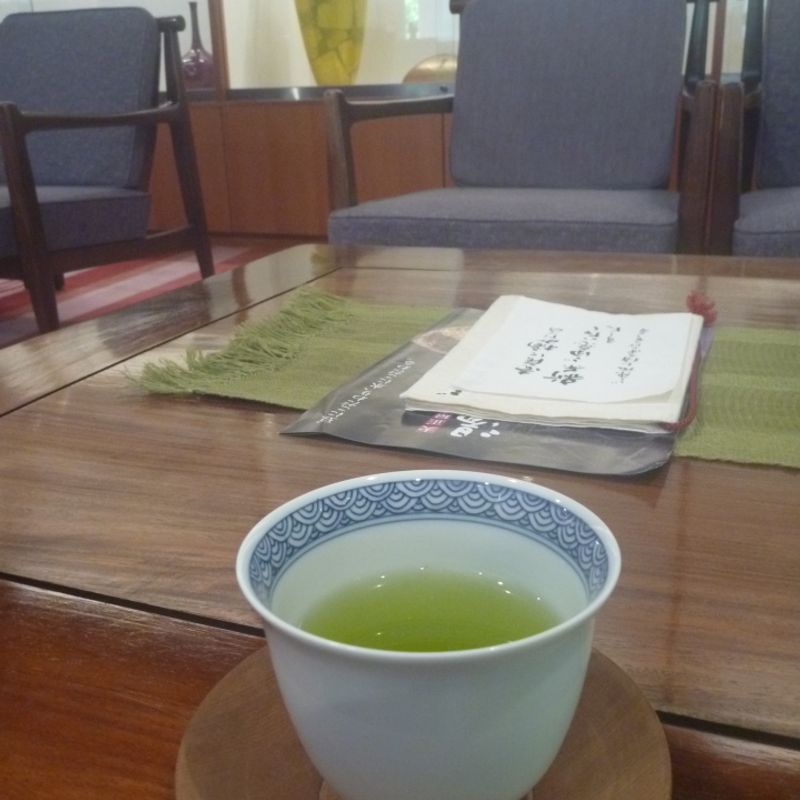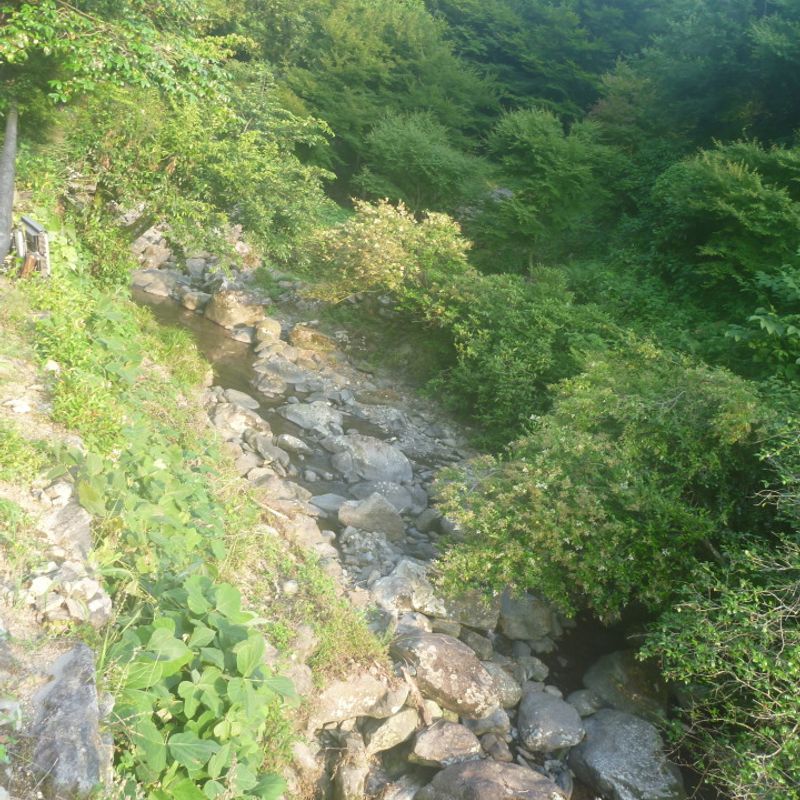 ---