Jul 30, 2018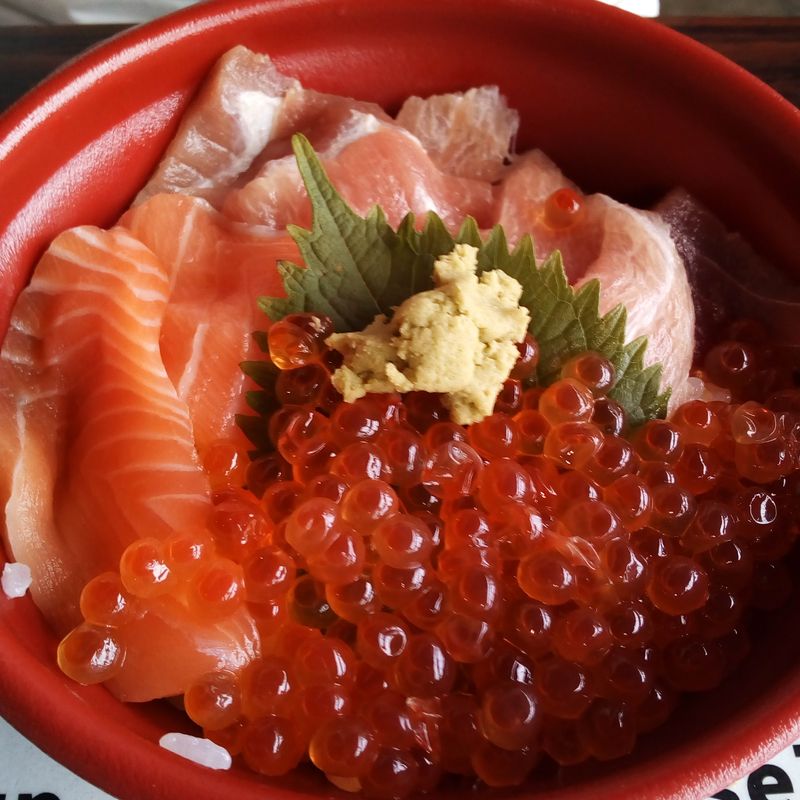 This was an unexpected lunch stop at a famous place I didn't even know about. Shimonoseki City in Yamaguchi Prefecture is connected to Kyushu by tunnel, which I knew about from reading this blog on City-Cost. We're hoping to do that on our next visit to Yamaguchi Prefecture, but this time we got to go with friends by car. (There is a parking garage available there.)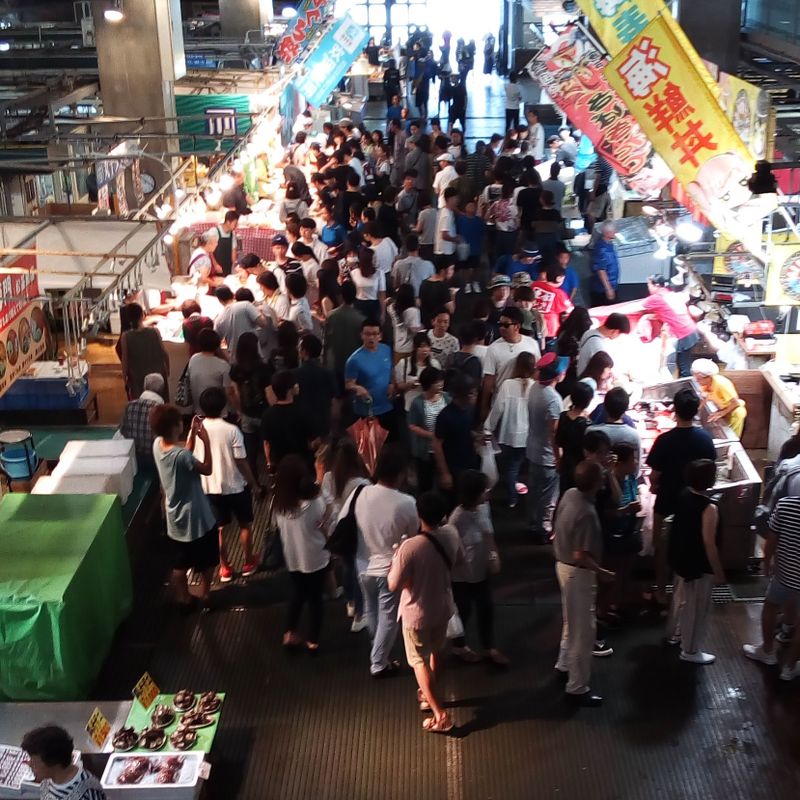 If you go by tunnel or train, there are a lot of scenic spots in Shimonoseki, and a lot of tourists. Usually on a weekend, Karato Ichiba would be so crowded you can barely walk, from what I was told. Because it was rainy and a typhoon was on the way, it wasn't too terrible. I don't think I'd go again if I had to battle crowds any worse than this. I did love being able to catch scenes like this - from the second floor where it wasn't crowded.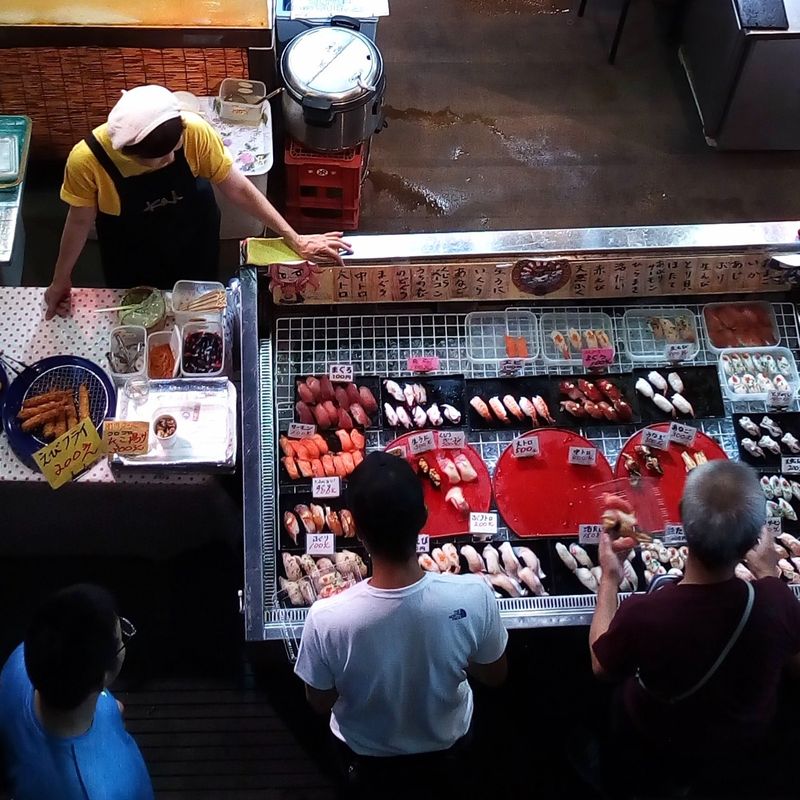 There is a fishing port nearby meaning the fish comes in fresh and is sold very early to restaurants. The ichiba or market shops serve up fresh fish dishes that everyone goes crazy for until they sell out, or maybe 2 pm. There are the typical sashimi and nigiri sushi, plus seafood donburi (rice bowls) like the top photo for around 1000 yen. In addition, there are lots of fried seafood like ebi fry and even fried fugu. In fact, puffer fish sashimi or fugu is the specialty in this market. (It's referred to as fuku here and my husband said that must be the local dialect.)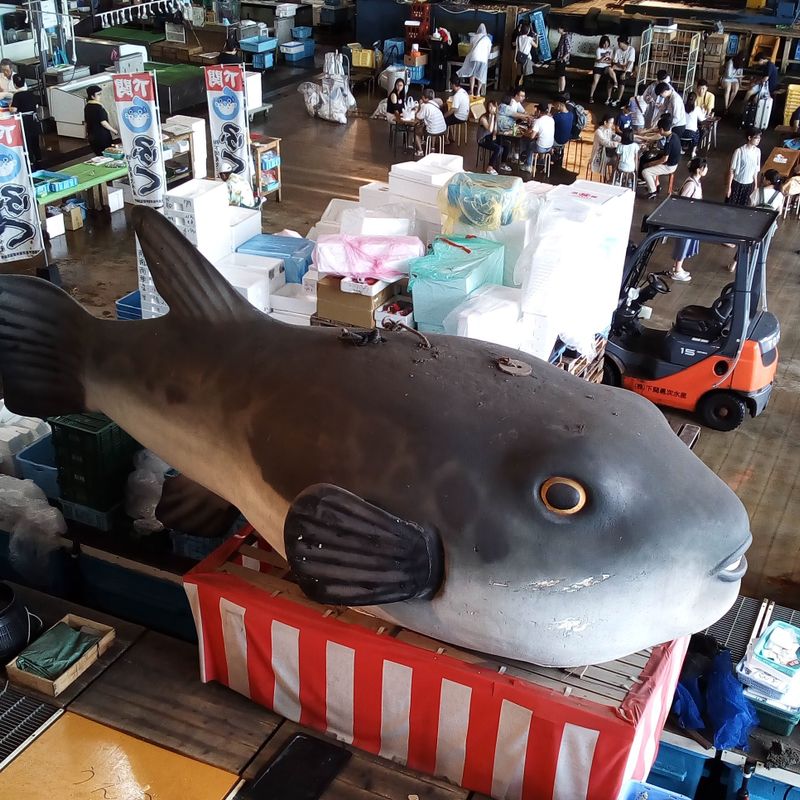 I picked out just five beautifully presented nigiri - at 100 yen each. I also got to try fugu sashimi for the first time too. It wasn't my favorite texture as I like soft fish like salmon the best. It's true there isn't really any flavor to it, but the spicy sauce it's eaten with is nice and gives it a fresh taste.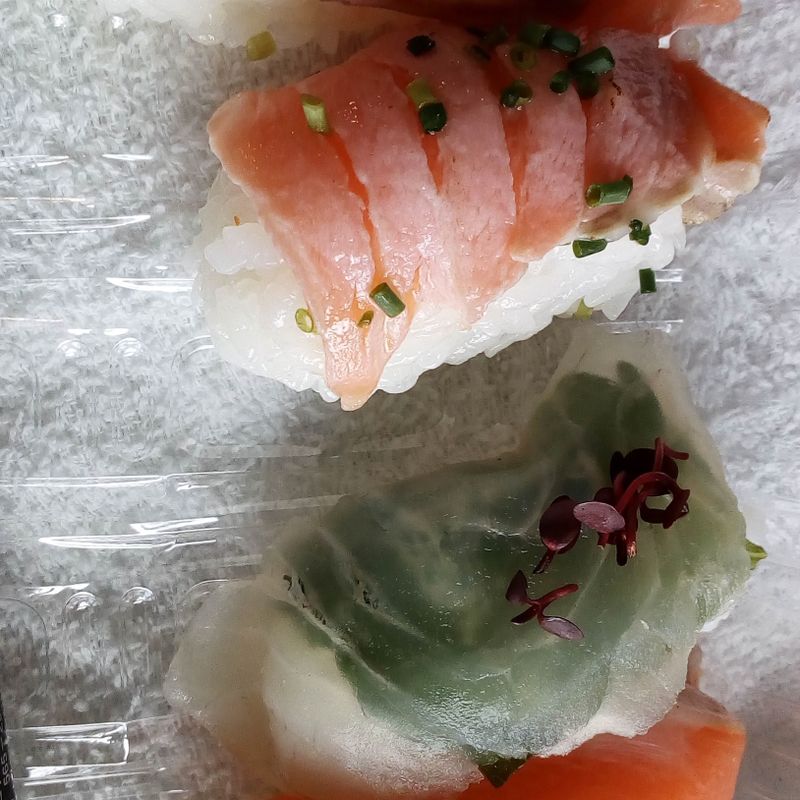 ---