Nov 30, 2016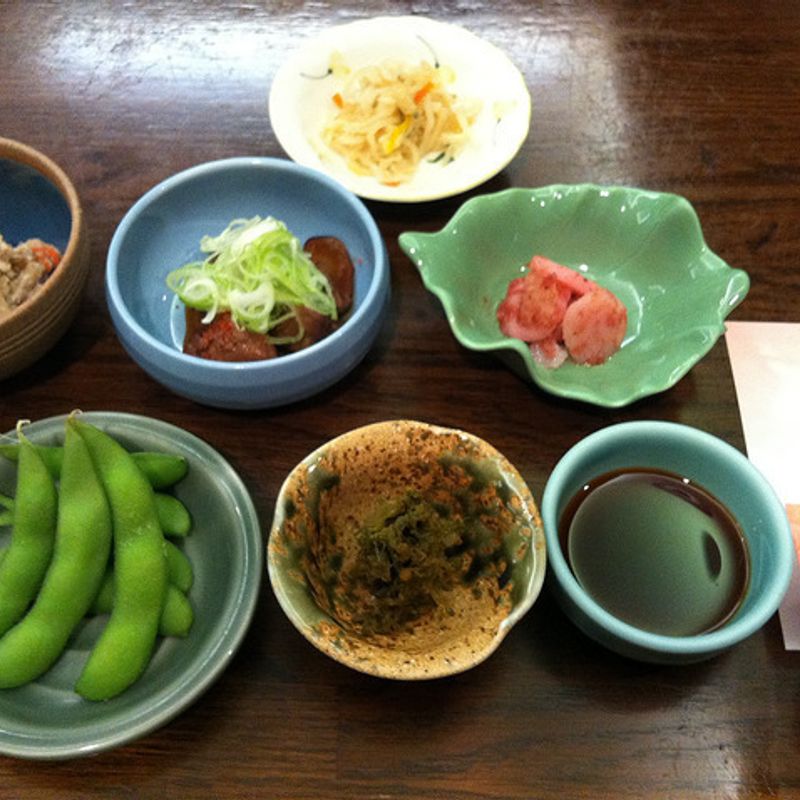 One of the perks of working in Japan is being invited to Bounenkai, a type of enkai that occurs at the end of the year. Restaurants will start to fill up with reservations all throughout December. The Bounenkai season is upon us.
While working as an ALT, at least a few times each school year I'd be invited to join the enkai, or work party, to celebrate the start or end of the school year for example.
The first time there was a cute hand written note on my desk with info about the party that said, "Sorry, just expensive." These are usually around 5000 yen per person, but include a meal at a fairly fancy place you might not otherwise have a reason to go to, as well as usually an open bar. They range from traditional Japanese cuisine to Italian or other ethnic restaurants that are large enough to reserve a room for at least 20 staff. They are usually somewhat private, sometimes in smaller restaurants which close entirely to other customers for a few hours. If you're lucky, your company just might be taking care of the bill for this one, yes! This is a great way to relax with coworkers and get to know them outside of the serious work mode.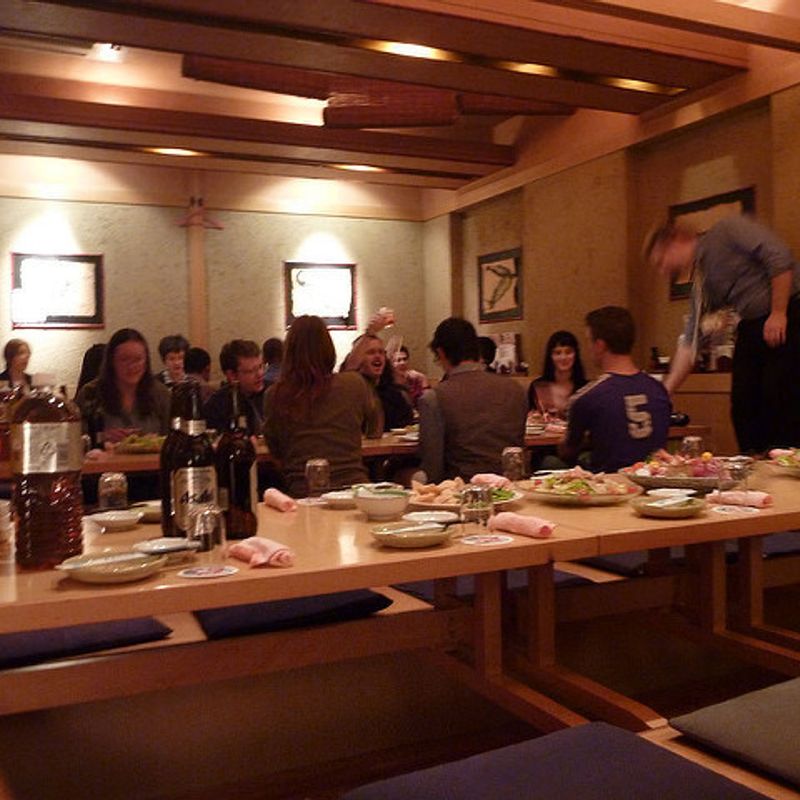 This does not mean enkai are causal dress, in fact that depends on what you'd normally wear for work, but most people will be in business attire. This is partially because it is a work event and partially because a lot of staff come directly from work to the restaurant. Depending on the location and mood, it may even be slightly more formal than usual work attire. Examples of times to dress it up more are when the enkai is meeting in a fancy hotel restaurant (as opposed to a bar restaurant) or the principal is retiring so there is more than one reason for the party. (I have on more than one occasion been a bit too casual for the party, but being the charming foreigner, this usually doesn't cause more than awkwardness. Nothing new here, right?) Stay on the safe side or ask someone if you aren't sure how to dress. You might be taking shoes off or sitting on the floor, but if you don't take your shoes off in the restaurant and you wore trainers with a suit... yes, I have done that. I do a lot of walking.
Be prepared to look good in the group photos! (By good, I might mean not ostensibly drunk, or just dressed appropriately.) You might have kind staff giving you prints of the photos you're in soon.
After finding your seat, possibly with a handmade name card or elaborate seating game, make sure to have fun at enkai. Try to join in on the songs and games that you might not understand at all. There is bound to be an element of entertainment going on at most enkai. My first experience was a lot of confusing clapping and yelling, once there was a kanji quiz game, and another one involved one of the teachers in a cat costume giving a tree as a gift. (Long story.)
Pour your boss or principal a drink and enjoy a chance to see them act a little less serious, like saying, "I'm just tired," when they're drunk.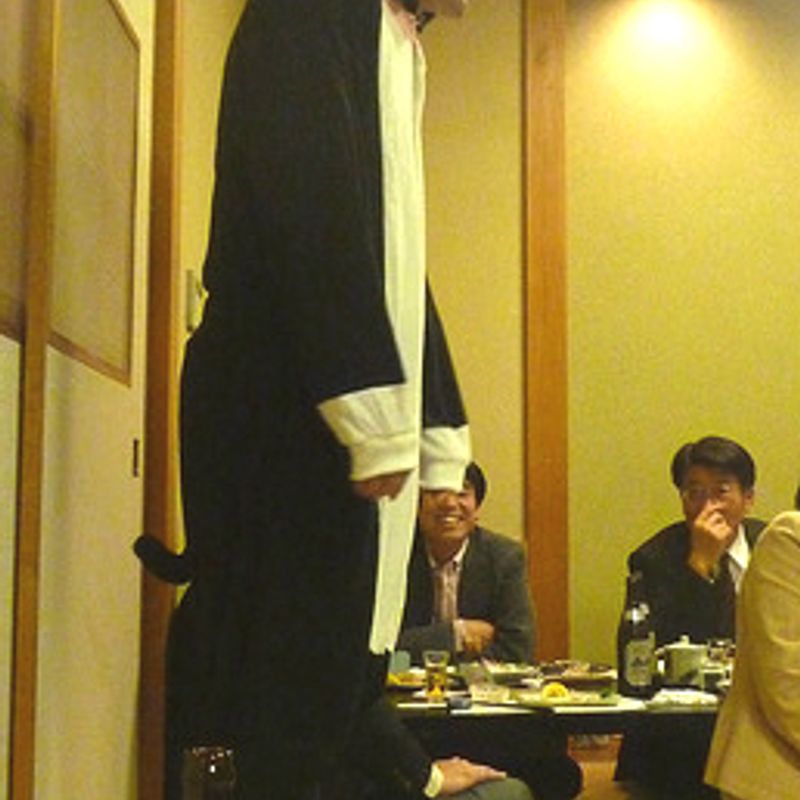 Oh, by the way, after the enkai there might be a 'bonus round' in a smaller bar which is not usually included in the price, but you're free to skip out if you're tired or don't still have a full wallet after paying for an enkai. This tends to be almost exclusively men in my experience and I have only joined in once, as it was the day before moving back to the US. But the bonus round could be coffee with mostly women as well. Maybe there will be two teams splitting off.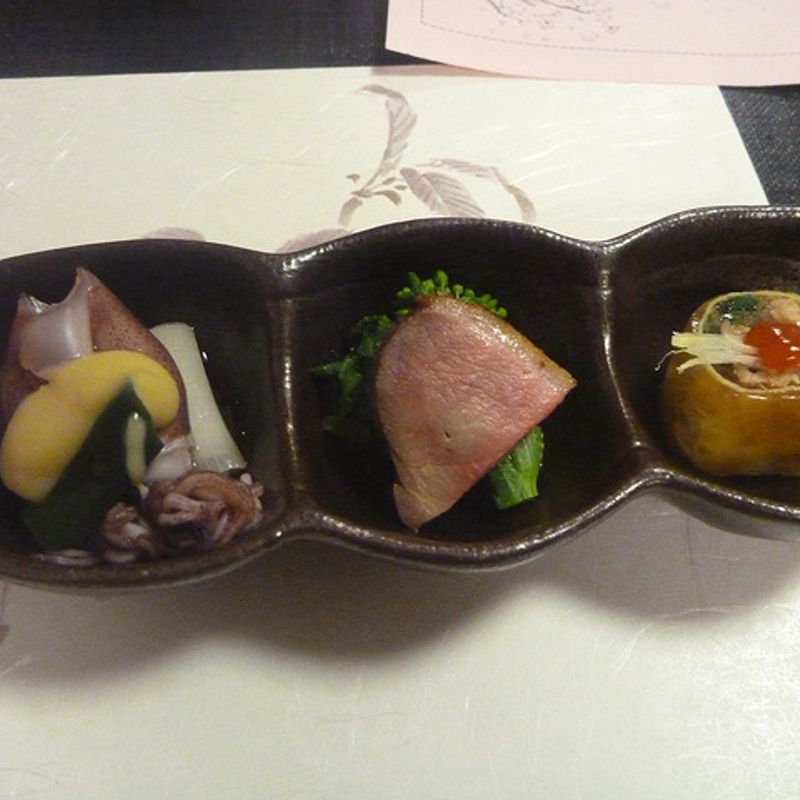 So just what is a Bounenkai?
It's a special enkai at the end of the year which literally means, "forget the year party."
Yep, this year was that bad. Let's drink a lot and forget it ever happened.
Sounds good to me! I'm not so much of a drinker, but this seems like a nice excuse to have a couple drinks with a nice meal and spend time with students or coworkers.
Besides a few famous musicians and lovely pets passing away this year, Brexit passed and Donald Trump was elected president of the USA for some absurd reason. That's enough for me to want to go to at least two or three Bounenkai this year!
Have you ever been to a Bounenkai?
How many Bounenkai do you expect to go to this year?
(How many times will it take to forget? Haha)
What do you want to forget this year?
PS: Be sure to arrange a safe ride home if you're drinking!
---
6 Comments
I had no idea that is the literal meaning! When I was an ALT, for the first two or three of these parties, or any teacher's party for that matter, they always used to make me stand up and give a kind of speech about what I had planned for the upcoming holidays. It really used to bother me. They grew bored of it eventually though. We also used to play Bingo for which we'd have to buy a 'secret santa' style present for around 500 yen. I quite enjoyed that, although one year I got a photo frame from the vice principle who was into photography and he'd put one of his pictures in it. Birds by a pond, if I remember correctly. It was a bit boring. We used to pay around 5000yen, too. The area I taught in was quite rural, so we'd always go to some kind of small local restaurant which had a tatami room to rent. It was an interesting experience initially, but I came to start wishing that we could go on a bit more of a wild night out in the city somewhere. Although that was never likely to happen when most teachers were pushing 60 or had to get back home to the kids! I look back on them with fond memories though. Where I am now (in an office) we usually use a one of the meeting rooms and drinks/food appear from somewhere. We don't pay for them, which is nice (I mean, someone is paying, but it's not the staff). As an ALT did you used to have a special lunch on the first day back at work after winter holidays? We always did and it was always sushi. Expensive sushi for something like 5000yen! I used to wish that one day it could be a McDonald's or the like!

@SalarymanJim We didn't have a special lunch after the new year, no... did you have a service deliver the lunches? That's sort of a thing some people like to do... looks like a sushi version of osechi but not for the new year holidays necessarily. We always ordered 500 yen bentos or something for the first days of the term before the school lunch started up again. Or opted out and brought our own. One of my previous coworkers loved fishing and came into work at lunchtime on his day off once to deliver some sashimi he had just caught that morning and sliced up for us. That was the only sushi I ate while working as an ALT I think. So glad I never got asked to give a speech about my holiday plans, although a sort of recap happened in the classrooms sometimes. Sort of awkward right? I think they're just jealous that ALTs get a holiday and don't work through most of them.

This year I would like to forget ... the group English classes I teach where the students (adults) act like shy kids and don't talk to each other. Hard word.

@DaveJpn Sounds like a tough one. Maybe they need to all go drinking together so they open up?

@helloalissa Yes, at a bounenkai maybe. Actually we do do that we the students but it's usually only the outgoing ones that attend. Makes sense I suppose.

@helloalissa This is true. They are living vicariously through us. I've always felt that teaching in Japan was a tough gig. Most of the teachers I worked with took about 4 days off during summer and that was about it. They were usually in on Saturdays and Sundays. Oh, I did plenty of those classroom recaps to varying degrees of interest from the students.