Jul 23, 2018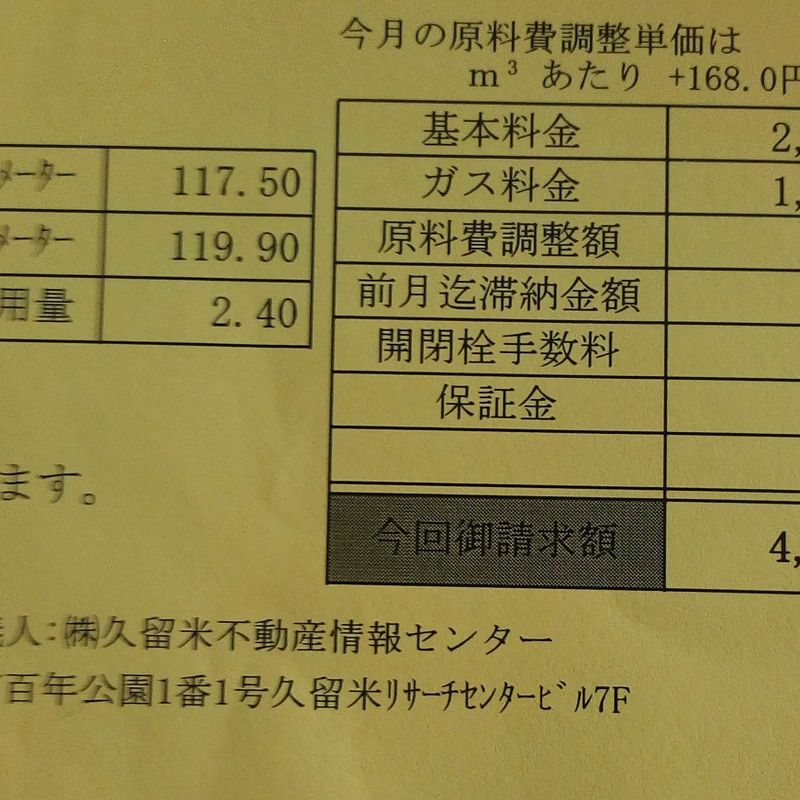 This is our gas bill for the second half of June and the first half of July. 4342 yen for two people, quick showers with the water heater set at the lowest temperature (37 degrees Celsius) and cold water exclusively used or mixed in. (Dishes washed with only cold water.) Minimal cooking on the "gas conro" (stove) to keep the temperature in the house to a minimum. No boiling water on the stove because we have an electric hot pot - not that we boil water much during the summer.
It will be a little lower for the next two bills, but not much. So why is it that expensive?
The type of gas is more expensive than what's used in cities.
Toshi Gas (or city gas) is natural gas (and that affordability is probably the only good thing about living in a city, imho).
We're looking at a gas bill for LP Gas, and many of you probably are too. Liquefied Petroleum Gas is also known as propane back home. Yes the stuff you use for a BBQ.
Japan doesn't wanna bother to pipe the rural parts of the country for natural (toshi) gas, even though it's way more affordable for consumers.
Anyway, back to the point.
For the period billed, we used 2.4 cubic meters of gas.
At the top right, you can see "this month's price adjustment is +168 yen per square meter." (There are fluctuations in the cost of propane gas, and potentially getting it delivered too.)
Below that, you'll see the largest portion of our bill. The base rate, or 基本料金 / kihonryoukin, is 2376 yen. More than half, just for having the service turned on. Yipes. I don't think there's any getting around it though.
Next is the gas rate (ガス料金 / gas ryoukin) of 1,530 yen for 2.4 cubic meters, which works out to 637.5 yen per cubic meter.
With the added price adjustment (原料費調整額 / genryou hichou seigaku) this means we're paying 805.5 yen per cubic meter.
You can imagine, if the price adjustment doesn't change, but the amount of gas used goes up to about 5 cubic meters, as it does during winter, that the price is much higher. It would change the cost based on gas used to over 4000 yen, plus the base charge, which means we're paying at least 6000 a month in the coldest months. (It doesn't get very cold here, so I know this is less than half of what some of you pay during winter.)
I do love using a gas cooking range as opposed to electric, but would love to be heating water with solar instead! Someday...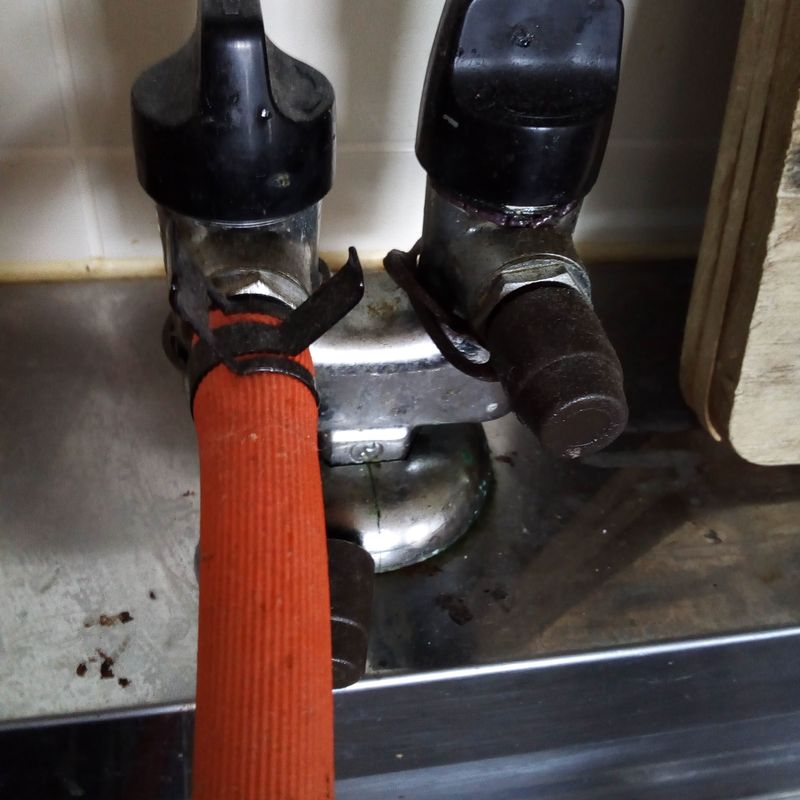 ---
5 Comments
Helloalissa I thought I was the only one concerned! Even though I'm out in the city it is crazy! I have a family of 4 but I keep a tight lid on things yet still my gas bill is like ¥9000+ . This month it finally went down to closer to 6000, bearing in mind it's so hot in Tokyo so it's mostly cold water we use. And I'm not looking forward to winter either as last season my bills were like ¥18000.

@Candiajia1 Wow that's so expensive - for toshi gas!? You must do a lot of cooking but still... it sounds like the rates are higher than here.

Wow this seems to be so expensive for me. Your kihonryoukin rate is higher than my whole bill. Usually I pay under 2000 Yen (Tokyo Gas) for two person per month. Even during the hot summer time, when we use the shower often 5 times per day it doesn´t change that much.

@BlueButterfly Because natural gas is much cheaper! I think the country will change to electric or solar before setting up infrastructure in the countryside for natural gas.

We are in the exact same boat as you! Right now we barely use our gas - really minimal cooking etc - and it's still around that price a month. And winter...I don't even want to talk about that!