Feb 4, 2019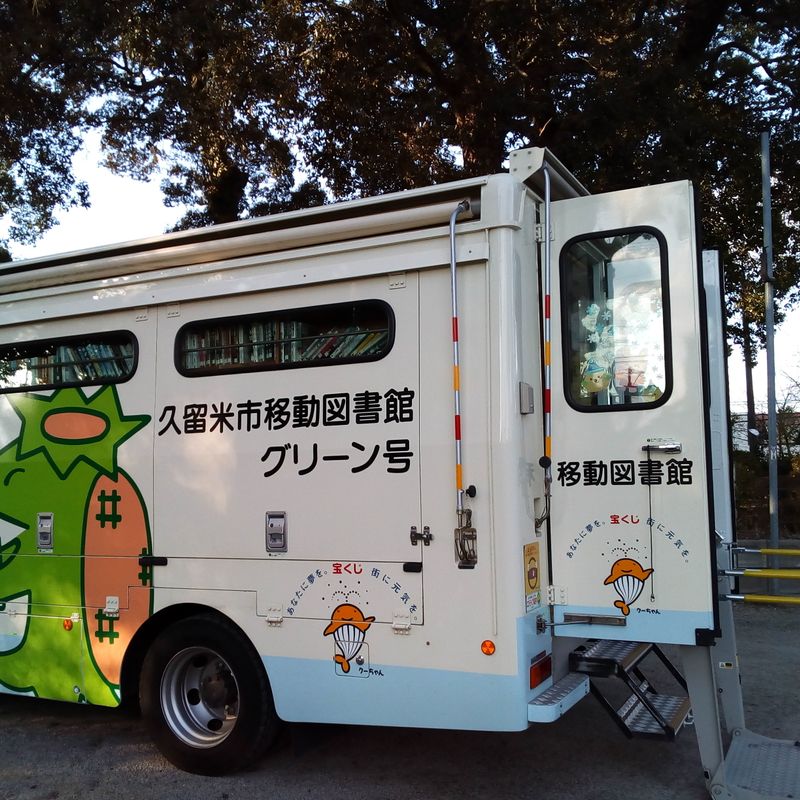 After a company lesson in my neighborhood, my coworker noticed and pointed out this van. I had never seen it before, but it was obviously a mobile library!
The sign says Kurume City Idou Toshokan (移動図書館) and the sponsor happens to be the lottery company, hah.
I decided to check it out - I had just written myself a note that this month I want to read in Japanese Every Day and planned to visit the library the next day. This would allow me to get started right away. It's part of my bigger goal to improve my reading and writing in Japanese. I love reading and would love to be able to read at adult level in Japanese. Currently I can read at an elementary school level but obviously not as well as the kids who grow up here reading and writing all day in school.
The staff gave me a pamphlet showing the locations (more than 40 in our city) and dates and time the mobile library visits those locations. The location near my house gets a visit around once a month for only 40 minutes. The mobile library holds over 3000 books.
I was instructed to go inside for the childrens books after explaining that's what I was looking for. There were shelves and boxes of adult books outside of the van.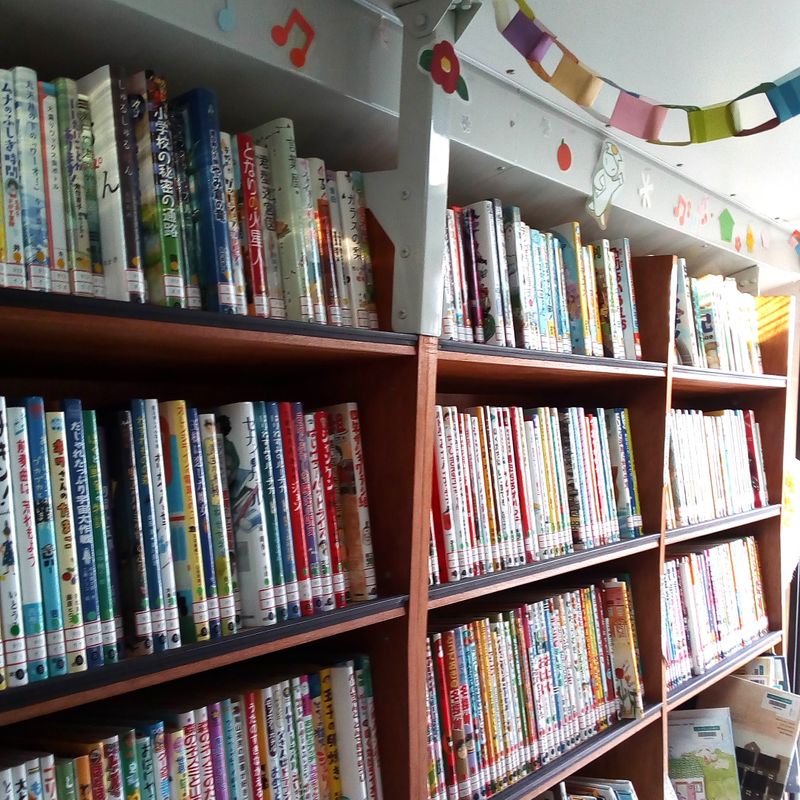 I was happy to find books divided into sections for upper elementary level, picture books, manga, etc.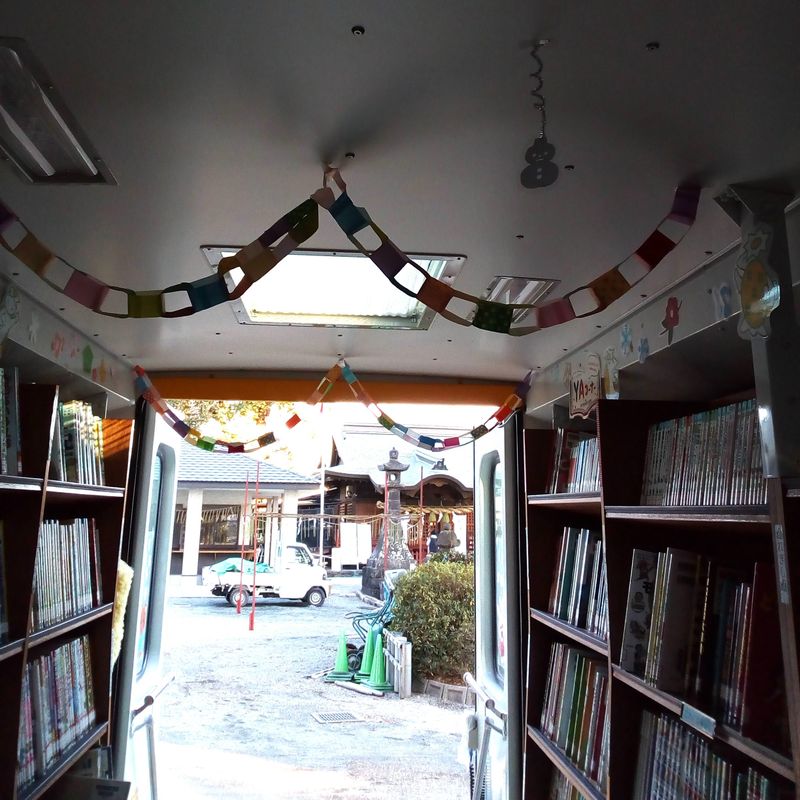 The mobile library has a special access lift entrance and skylights for nice daytime lighting, plus cute decorations.
Does your city have this service? I've lived here for three years and just found out about it.
It seems very helpful for those who can't easily get to one of the main library locations. Kids can easily stop by on their own if they want to pick up a book. In addition, the lending time is one month instead of two weeks as usual, but the usual book limit of ten is cut in half. Books can be returned to any library in town if you can't make it to the next neighborhood visit.
My picks were an easy picture book illustrated by Gomi Taro and the first comic book in the Chibi Maruko Chan series. Reading is fun!
---