Dec 16, 2016
Celebrate Christmas like the Japanese do
What do Japanese people do for Christmas?
It used to be, "Nothing special."
More and more, I can hear Christmas music in stores and see Christmas lights on bushes outside of homes, and even Daiso sells little Christmas trees and ornaments. I think things are changing, but the way Christmas is celebrated in Japan is less of an old tradition and more of a cool ethnic holiday. We can sing Christmas songs and have Christmas parties and even exchange gifts. Is it just another way to sell something? Just another shape (stocking shaped of course) to sell lucky bags of snacks in. One more expectation to spend money on gifts right before the new year gift giving time?
In Japan, I can consistently expect a few traditions on Christmas Eve and Day, not including maybe working when it falls on a weekday. This is what Christmas in Japan is to me, not that I celebrate in any of these ways, but it's fun sometimes.
1. Illumination, or Christmas light displays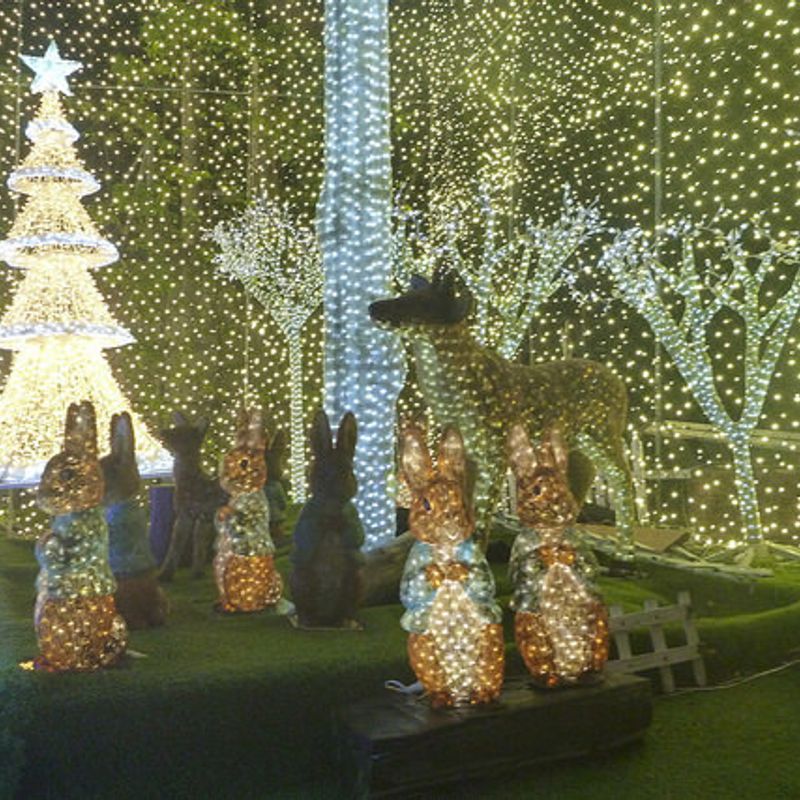 Large scale commercial light displays in Japan usually start around the end of November and go until the end of January. Maybe they help compensate for the lack of light during that time of the year. Illuminations are usually some sort of promotion by a corporation to get visitors, be it a shopping mall, theme park, or hotel. In the season when a lot of people are already traveling for the new year and have a little time off, visiting a place with illumination during the Christmas and new year season is a popular tradition. Best of all, most of the time we can view illumination for free.
These illuminations are the ideal setting for a romantic date, which is another Japanese Christmas Eve tradition. What could be more romantic than a fancy dinner, then standing out in the cold, holding hands (with gloves on), and looking at Christmas lights?
2. Christmas cake everywhere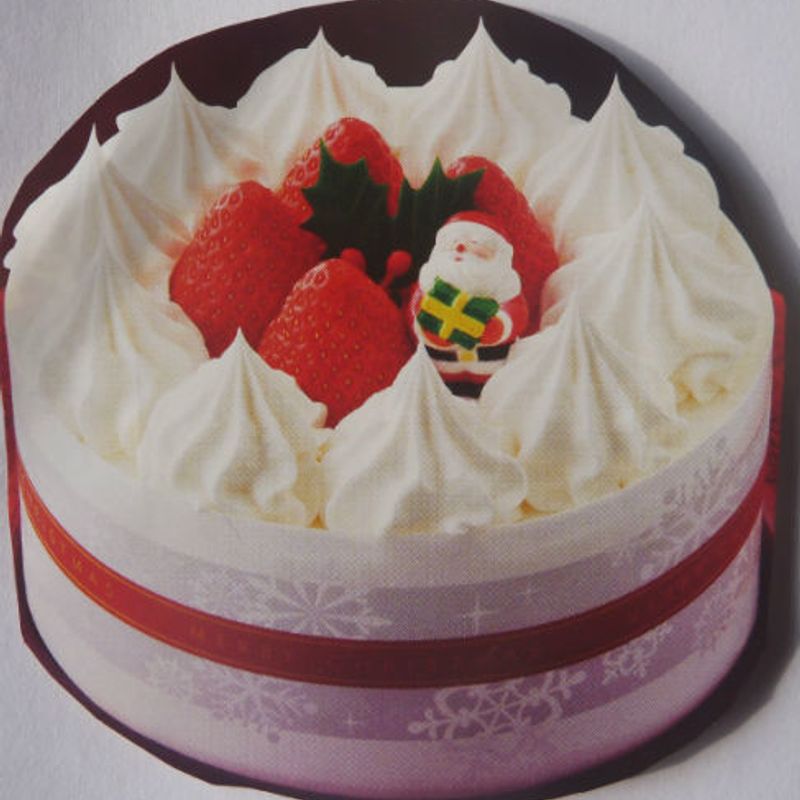 In Japan, Christmas cake means strawberry shortcake, pretty much. Far from the traditional English Christmas cake (a dense and nutty cake, probably without frosting), Christmas cake in Japan comes with magical fresh strawberries during winter.
We can find booklets advertising Christmas cakes (to be ordered in advance) everywhere from the community center to the post office. Of course, we could probably go to any supermarket and buy a couple slices of affordable strawberry shortcake more easily. Christmas cakes also come in other random flavors, which makes them nothing more than an overpriced normal cake with special decorations, in my opinion.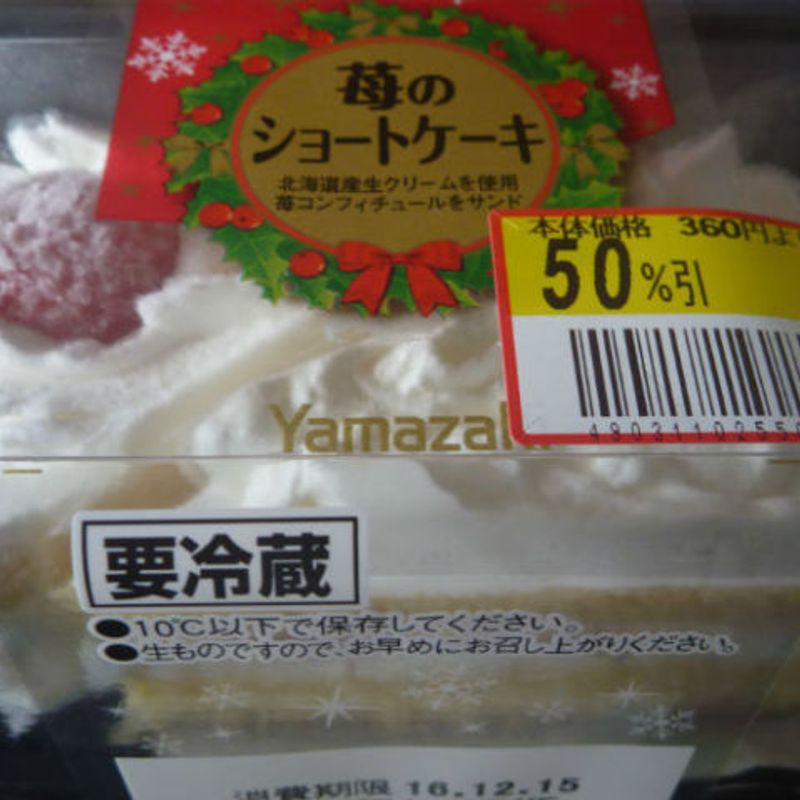 Score! My husband just brought home a couple slices of half off strawberry shortcake, with holiday decorations, for under 200 yen. Sure beats paying over 1500 for a tiny cake.
In the US, cake is not even a thing on Christmas. We stick with too many kinds of cookies and probably some pie.
3. Fried Chicken. Really.
Is it a tradition to eat turkey on Christmas? I always thought that was Thanksgiving. It seems a little too soon to have turkey again a month or two later, so I don't think Americans eat turkey on Christmas, but correct me if I'm wrong. I heard it's normal to eat roast chicken on Christmas in the UK, so where does this turkey story come from?
Back in the 70s, a foreigner supposedly wanted some turkey on Christmas and couldn't find it in Japan, so opted for some fried chicken from KFC. This info got to the managers who had the bright idea to commercialize Christmas by promoting fried chicken as the thing we should eat. I had never eaten chicken on Christmas until living in Japan, but this fried chicken thing somehow caught on in Japan. Now if we want to eat KFC's fried chicken on December 23rd, Christmas Eve, or Christmas Day, we need to place an order ahead of time. Not that everyone does this, but lots of families enjoy this tradition from what I hear. We can order a holiday meal set (even including a Christmas cake and champagne!) for 3000 yen or more and see Colonel Sanders in a Santa suit.
That is if you don't mind waiting in line. No thanks, I'd rather make sushi for Christmas. (Do they really think Colonel Sanders looks like Santa Claus? I guess he's a chubby foreign guy with some white facial hair?)
(We can also order a roast chicken and lots of other holiday foods from the post office for about 3000 yen, if you aren't fond of queuing up.)
Sounds like the perfect Christmas Eve in Japan is enjoying a fancy dinner date followed by an illumination viewing after work, then going home to eat some fried chicken and Christmas cake with the family.
Do you celebrate Christmas in a Japanese sort of way, make your own traditions, or find a way to celebrate the way you did back home?
Notes:
My family back home prefers eating lamb and/or honey-baked ham on Christmas (along with lots of pilaf rice of course, if they eat anything fancy at all).
I started my own Christmas tradition as an adult in the US – my friends and I would make sushi and watch The Godfather (first one, maybe the second one sometimes). That's something I have no trouble continuing in Japan.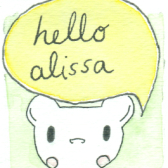 I like snacks, Engrish, cats, plants eating buildings, riding a bike, photography, painting, onsen, traveling, playing board games with my nerdy Japanese husband, and living in Japan. I blog at https://helloalissa.wordpress.com/
---
1 Comment
It's a tricky one trying to celebrate here like you do at home. Movies help. I am in possession of Santa Claus The Movie on DVD (Dudley Moore) which I dust off every year. I'm not sure it makes me more sad than it does get me in the Christmas spirit, though. The KFC 'custom' is, putting it politely, a cultural hurdle for me.