Jul 18, 2018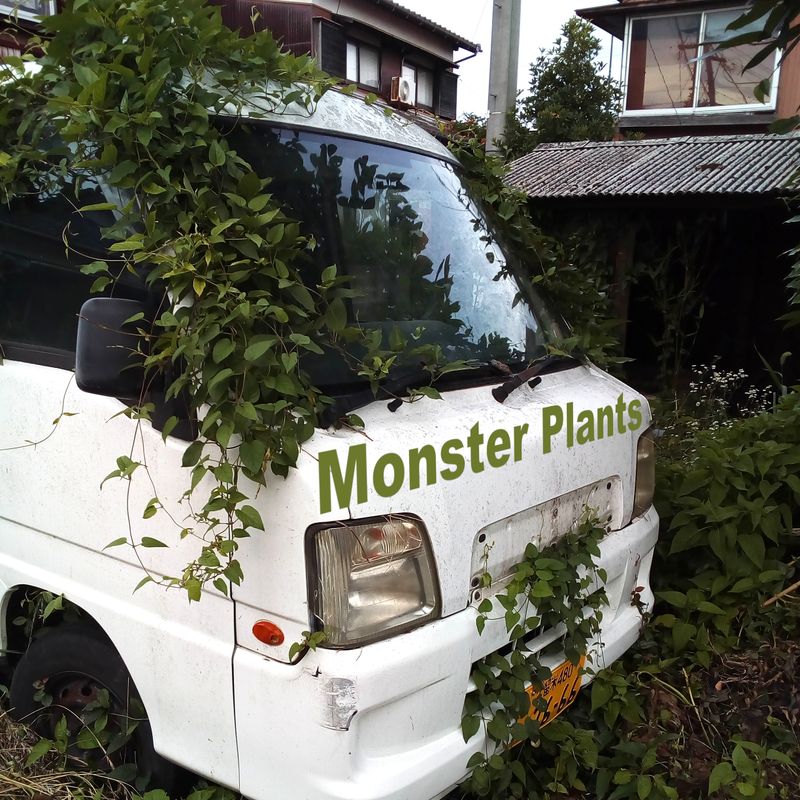 Why do I enjoy the decay and destruction of manmade things by plants so much? Maybe this is not something I got the chance to see back home, but I love it. Anything that can't move will be taken over by the vines during summer.
Sometimes we grow the vines on purpose.
Elementary school first graders are growing asagao or morning glory.
Adults are growing goya or bitter melon to act as a "green curtain" over south facing windows and reduce cooling costs.
The ivy and wire plants gone wild and all the other wild climbing things grow quickly around the rainy season and humid summers. They climb up the wires and light posts. They cover the windows. They slowly eat abandoned houses until they collapse. And somehow, it's beautiful.
I feel like this is even more so in southwest Japan or Kyushu. When I lived in Kanto I didn't notice this kind of overgrowth. When I visited Beppu in Kyushu that summer, it looked prehistoric and wild. The steam rising from the onsen added to the effect. I haven't been all over Japan yet, but I love Kyushu.
Living in a smaller city with an aging population also means there are more abandoned homes (and bicycles and cars) to be eaten by the vines.
I don't even get a chance to take photos of all of the monster plants I see, but I have a growing collection of homes and other things enveloped by wild vines.
Sometimes the plants look anthropomorphic – looking into neighbor's windows, with balcony mouths, or growing in the shape of a beard. They jump over to the neighbor house like a fire.
Once fall and winter come, the vines change color and die back a little. They're cut down and sprayed with poison. They're removed to make room for new homes.
It still seems to me that in the end, the plants will win.
Gallery - Plants Win
---
---