Jan 18, 2019
If you live in Japan, but want to get out of the country for a little traveling, you might want to exchange currencies.
From Japanese yen to the currency in your home country or where you're traveling to, your bank is probably the best deal. If you wait to exchange currencies at the airport, it's likely the exchange rate is going to be higher.
That being said, banks will carry popular currencies, but not all of the possible currencies. You may need to go to your bank and order in advance for currencies other than US Dollar, Euro, Chinese Yuan, or Korean Won. If you don't have the time to order a currency, the airport or tourist location exchange counters will have more currency options available, although the exchange rate won't be as great.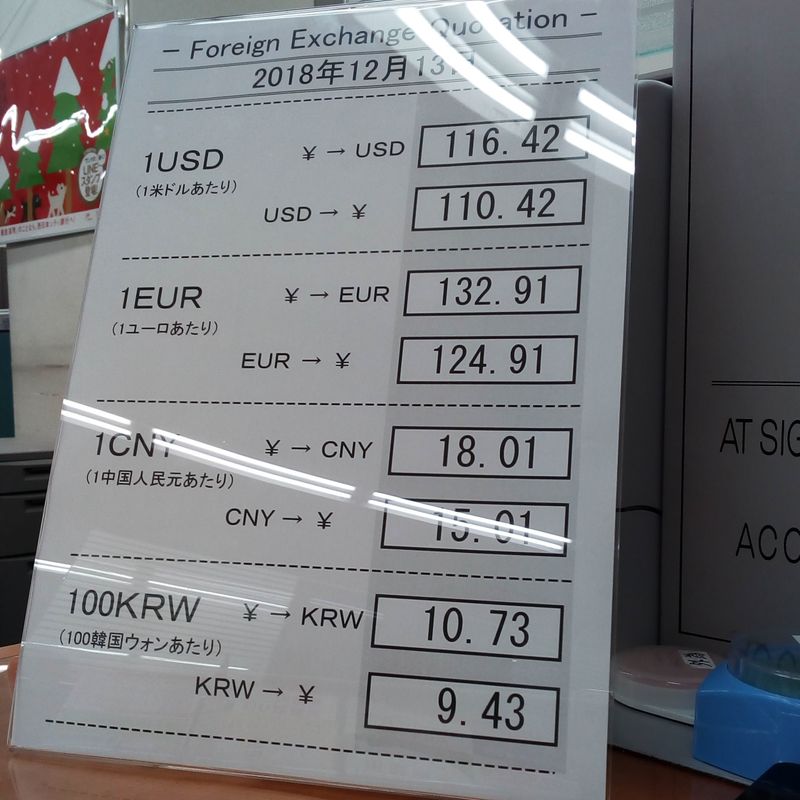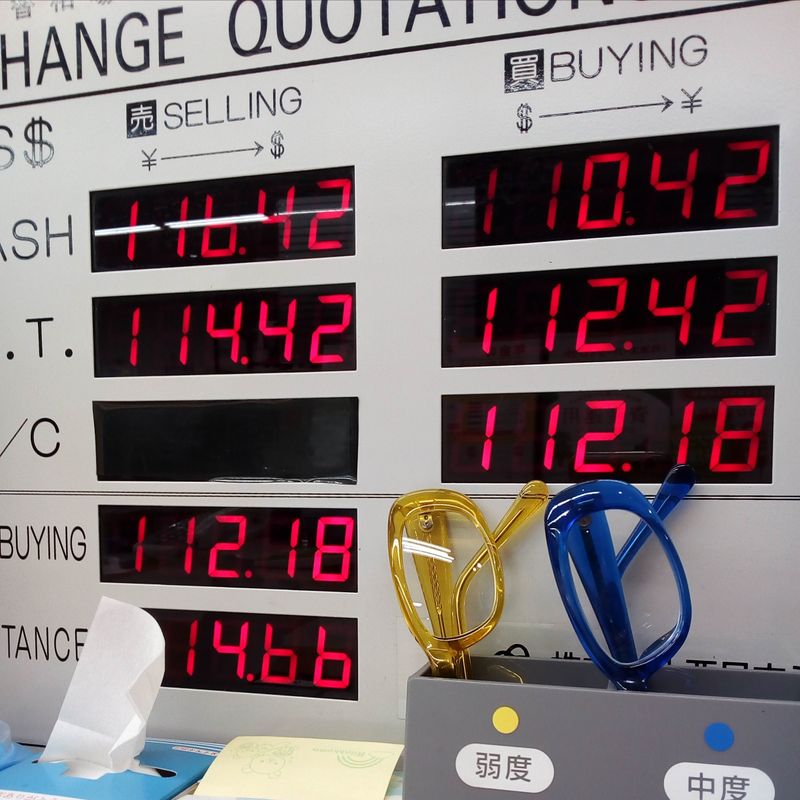 First, you can ask the staff if you are able to exchange currency there. Bigger banks will surely offer this service, but smaller locations might not.
Ask, ~ wo ryougai shite ii desuka?
Ryogai suru = to exchange money.
In my case it was Kankoku Won wo ryogai shite ii desuka?
Can I exchange Korean Won?
Just change out the currency name for the one you want.
I was led to a counter showing daily exchange rates for the four commonly exchanged currencies. (This is always SO confusing to me. In the photo above, it's showing that 100 Korean Won can be bought for 10.73 Japanese Yen.)
Using your own bank, bringing your cash card and bank book to deduct the amount from your account is an option. I was asked for mine and had to tell the clerk that I was planning to use cash.
I wanted to exchange 5 man (50,000) yen to Korean Won.
At this particular bank (a west Japan local type bank), Won is exchanged in packets. There are two options, 200,000 Won or 500,00 Won packets. Because the exchange rate was a little over the usual 10 Won to one Yen ratio, 500,000 Won cost 53,650 yen to exchange that day.
I was asked if I wanted to exchange for one 500,000 packet or two 200,000 Won packets. I went with the 500,000 Won packet (which was way more than we spent, but good insurance anyway).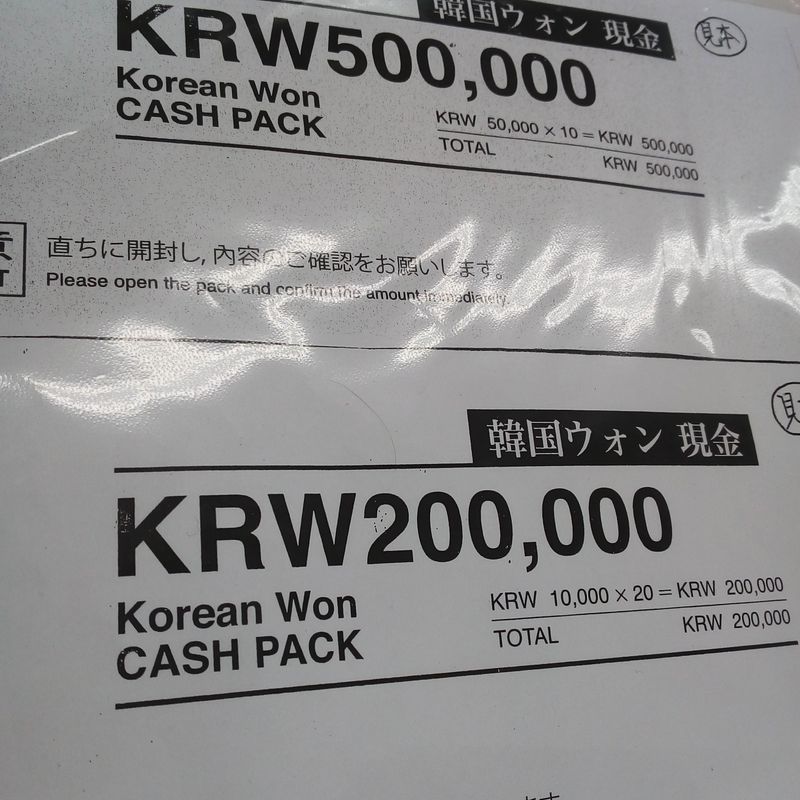 I filled out a form with my name and address, the currency traded and amount. The clerk helped through this process and it was really simple. I paid in cash and received my Cash Pack.
I was asked to open and check that the envelope contained ten 50,000 Won bills. One thing to notice here is that the 200,000 Won Cash Pack comes with smaller 10,000 Won bills - which are more commonly used and accepted by vending machines or train ticket machines.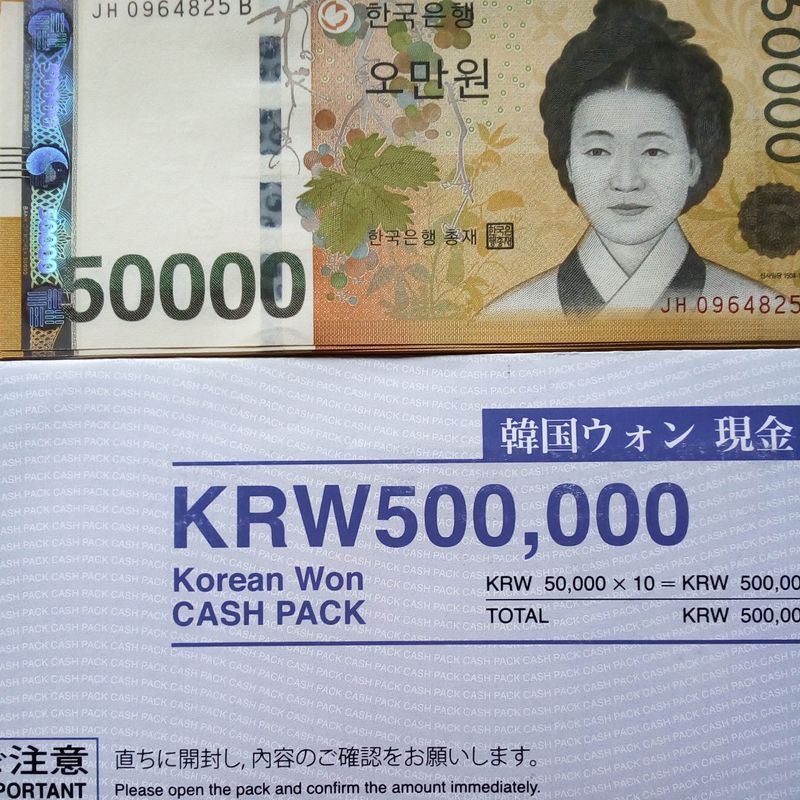 The bills were very crisp and new, as if I don't look enough like a tourist in South Korea already.
As you can see, a lot of the info in the photos has English translations.
This whole process took around ten minutes.
*Remember - banks in Japan close at 15:00, so if you plan to exchange at a bank, you'll need to have a chance to get to one on a weekday while they're open!
---
2 Comments
Another cautionary note about exchanging currency at the airport (Narita in my experience) -- heading back to England and changing Yen into Pound Sterling they gave my some of it in 50-pound notes. Now, 50-pound notes are almost useless in the U.K. (and very rare). No businesses other than banks will touch them. If anyone is headed to the U.K. be sure to tell this to the people behind the counter and get them to make things up in 20s, 10s, or 5s.

@Tomuu Good to know. Sounds like they're similar to what I hear about the 2000 yen currency notes in Japan - only around at banks and not accepted by vending machines.