Oct 15, 2017
I haven't bought a snickers bar in at least five years (the checkout area candy bars are tempting after shopping for too long).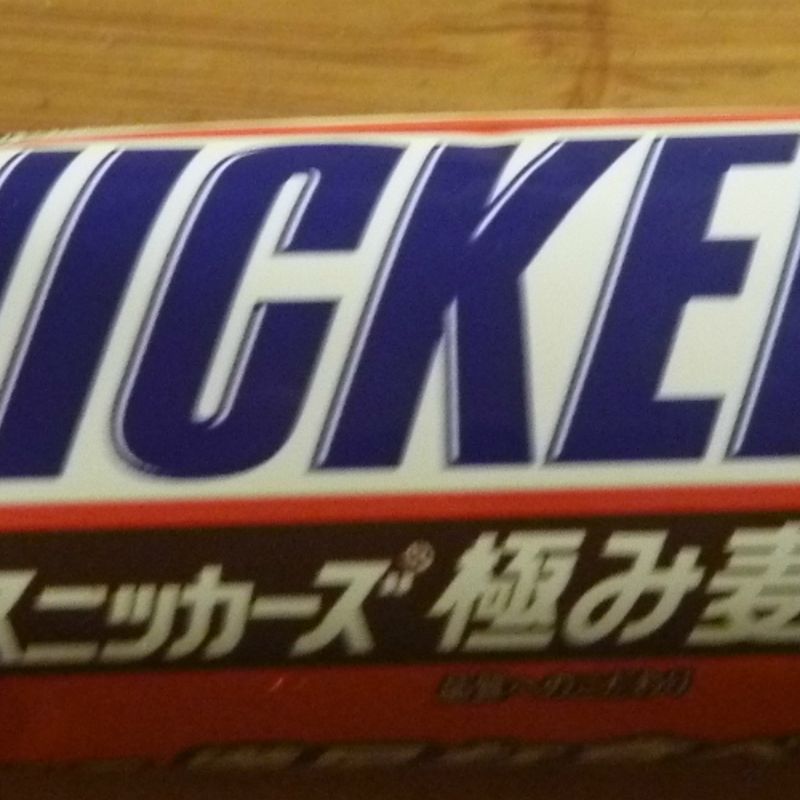 Randomly I went into a 7-11 when I had a few spare minutes before work, but these days I stay clear of the convenience stores to save money when possible. I noticed there was a fancy Snickers bar along with the normal ones. It's called "Snickers Kiyami Mugi" or 'fancy oats' basically. I was interested, as I'm a fan of the oats and granola, which aren't so popular in Japan. At 140 yen each, they run slightly more than the regular Snickers bars. I found them at Family Mart discounted to 120 yen each, tax included, and haven't seen the snack size versions yet.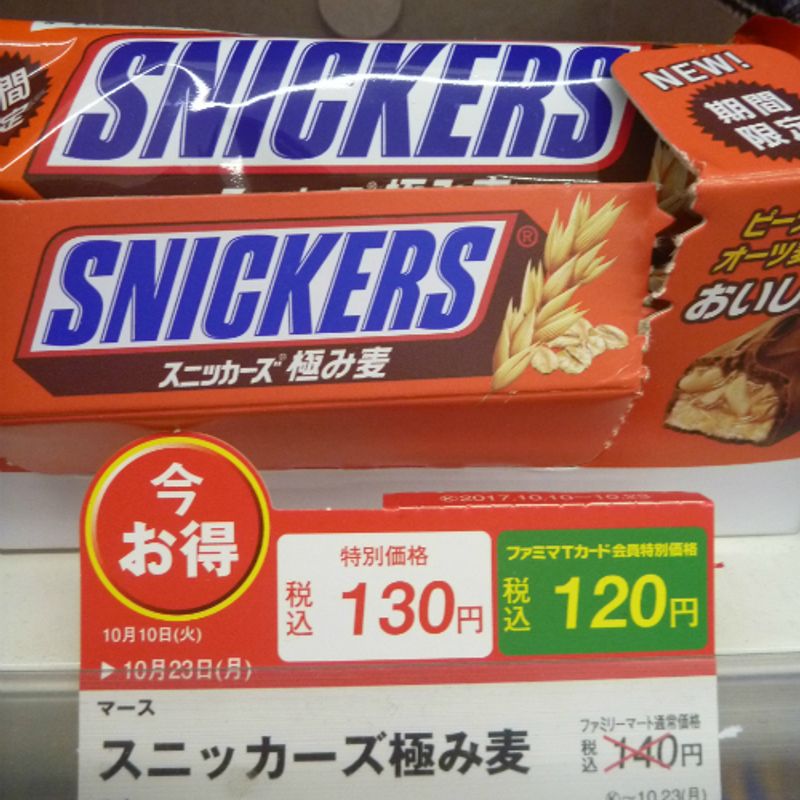 At first I thought the bar had broken in half when I opened the package, then I realized there were two smaller bars inside. A la Kit Kat, they can easily be shared with a friend.
The taste was great – as the Japanese website says, "American level sweetness chocolate" is right. They reminded me of the oatmeal chocolate chip cookies I used to always make back home.
I don't think they're available outside of Japan, so I might need to set aside some to bring as a present the next time I visit. I'm not sure how long they'll be available for. Maybe until October 23rd? Or long enough to share for Halloween treats?
Consensus = Recommended!
Here's the Japanese Snickers product page for these: http://snickers.jp/product.html
---